Remember how I wrote that I'm struggling to stick to my training plan for more than two weeks in a row?  That the third week is always the crap week?  Now I'm wondering if this is a self-fulfilling prophecy because I totally blew it this week.  Well, perhaps not totally, but I definitely didn't make all my workouts.  I might just give into the cycle and redo my training plan appropriately.
This morning, I figured that I should at least get my long run in – a training week is never a complete bust if you get the long workout in, right?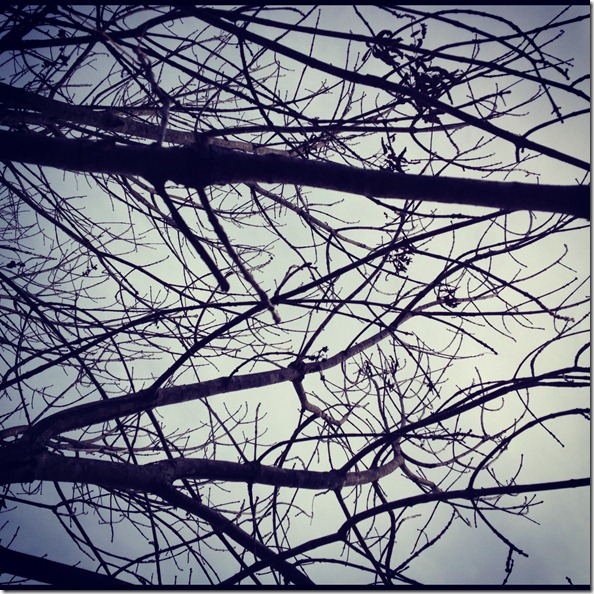 Running long distances again is kind of weird.  The first time I ran all of these distances, I always thought, "Eight miles? I can NEVER do this!" or "Twelve miles?  I'm going to diiiiie."  Obviously, I did do it, and I didn't die, but after so much time off for pregnancy and recovery, I feel like I'm starting all over again.  I've got to remind myself that yes, I can definitely do this. 
I just have to… well, do it.
I made a rookie mistake though: I forgot my fuel!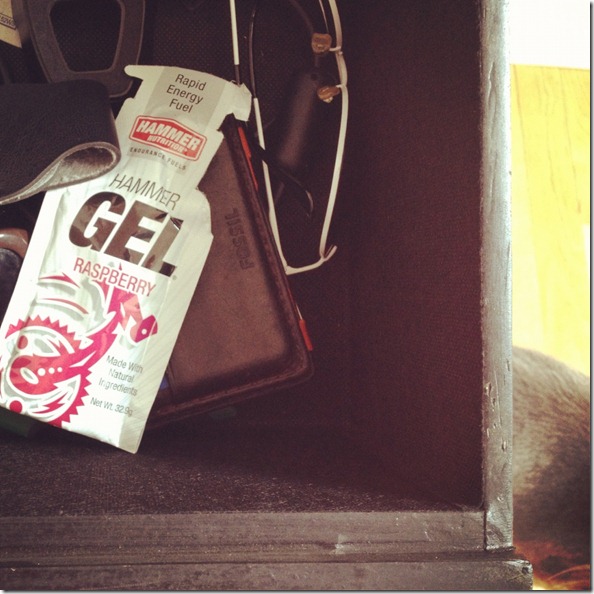 I generally follow these 'rules' from Runners' World on mid-run calorie and water intake.  I definitely try to eat within a half hour of beginning my run – stomach of steel! – and I drink a few sips of water at least every 15 minutes of running.  RW recommends eating during the run if you're exercising for more than 75 minutes; I tend to figure out my calorie needs by total miles and will usually eat something mid-run if I'm running more than seven miles. 
Basically, no matter what you eat, you're looking for easily digestible carbs.  Here are some of my favorite mid-run fuel ideas:
Dates or apricots

Jelly beans (YUM)

Gummi Bears

Hammer Gel, Clif Shot Bloks, or Clif Shots (the Clif kinds are organic)

Gatorade
If I'm on a long bike ride, I'll eat a peanut butter sandwich (while riding – mad skillz!).  But I don't think peanut butter sandwiches and running mix too well.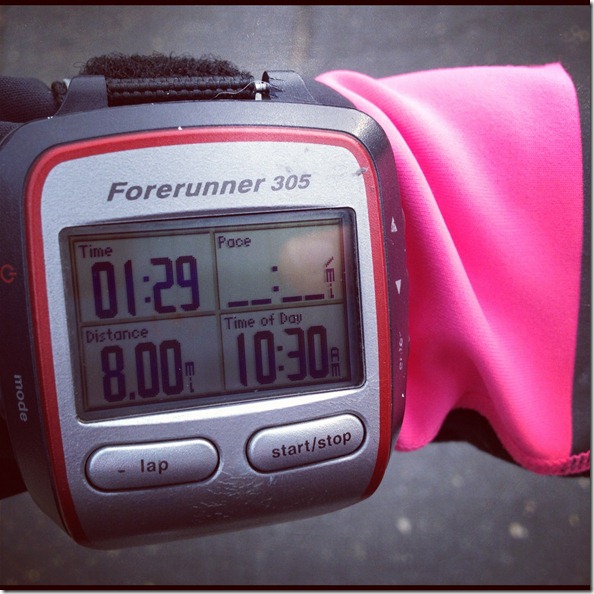 Anyway, I wasn't very speedy, but that was probably due to my lack of fuel (doh!) and the fact that I ran a relatively fast five miler yesterday.  Still – eight miles is never shabby, and I'm pumped to be getting my mileage back.
The icing on the cake of my rookie mistake (hey – that rhymes!)?  Not only did I forget to eat mid-run, but I got sucked into the vortex of chores and baby care when I got back and ended up not having anything else but a smoothie for a few hours post-run.  A recipe for a serious headache.  I will NOT be making this mistake next week! 
What's your favorite thing to eat mid-run?  Anyone else do a long run this morning?