Today is (most likely) going to be a rest day.  Wahoo!  I'm a week into 'official' half marathon training and feeling so great about things.  I'm really, really looking forward to the race, which I think the Husband and I are going to turn into an excuse to go on vacation (it's in Florida).  Double wahoo!
I've decided to really give this race my all.  It's been a long time since I actively trained hard for a race.  In fact, I think it was way back in September of 2011 when I did the Tri for Abbey Sprint Triathlon.  I was most likely a day or two pregnant during this race – of course, I didn't know that yet!  But I did know that (hopefully) it was going to be my last hard race for a long time and, as a result, really gave it my all.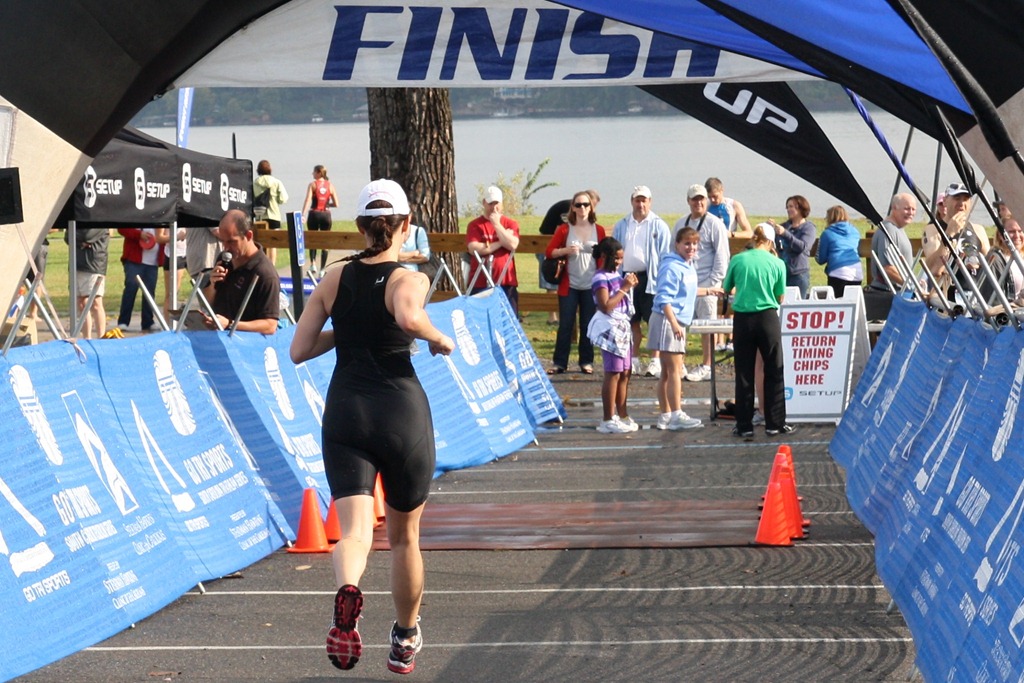 I've ran a half dozen or so races since that triathlon, but they've been for "fun" or with the "I just want to finish" goal in mind.   This has been working well for me… after all, I'm just now really getting back into post-baby shape.  But the other day, I was on a run and was thinking about how I can spend that 45 minutes.  I can do a slow, lazy job or I can put forth a little more effort.  
And I think I'm ready to put that extra oomph back into my workouts.
I've been trying to pick up the speed, drop unnecessary walking breaks, and be more purposeful with my running.  So far, so good.  I've also been doing a fun visualization at the end of my runs.  I really wanted to share this little trick with everyone because it's helping me sooooo much.
At the end of my runs, I try to pick up my speed.  After all, if it was the race, I would be gunning towards the finish line, right?  Not stopping to walk!  To help me, I visualize what it will be like to finish strong at my half marathon.  I imagine the cheering crowds, music blasting over loudspeakers, maybe seeing Kristien and Henry waving at me as I run past.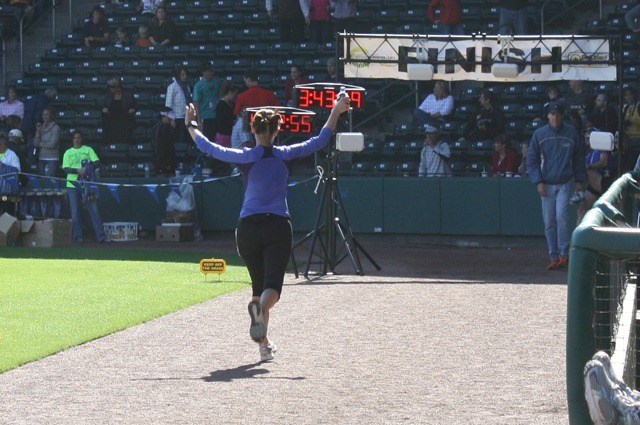 I also imagine a clock counting down the seconds to the two hour mark (a sub-two half would be incredible for me right now – my personal record is 1:58:45).   This really helps me pick it up and barrel towards my imaginary finish line, which is the end of the sidewalk at my street.  Then I walk the rest of the walk home as a cool-down.
Thanks to this fun little visualization, I end up feeling like every run is an awesome race in which I crushed my goals. 

  Not too shabby.
Do you visualize achieving goal while exercising?  Anyone else shifting from the 'I just want to finish'  mindset to the 'I want to kick butt' outlook?