Good morning.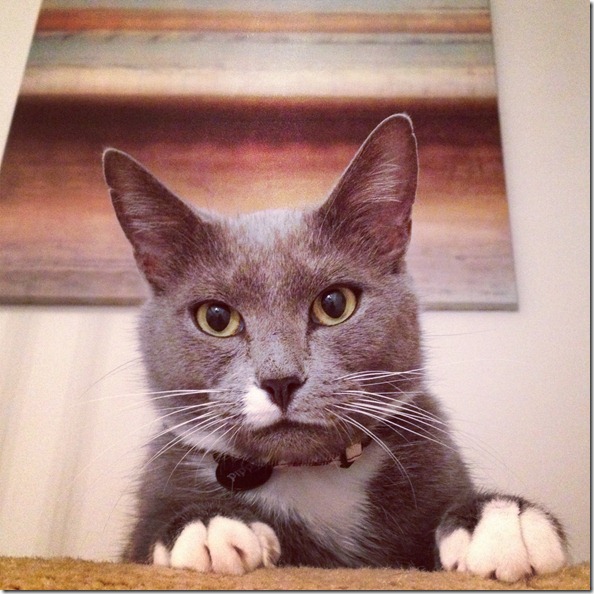 Same old breakfast, different day.  Still tasty though.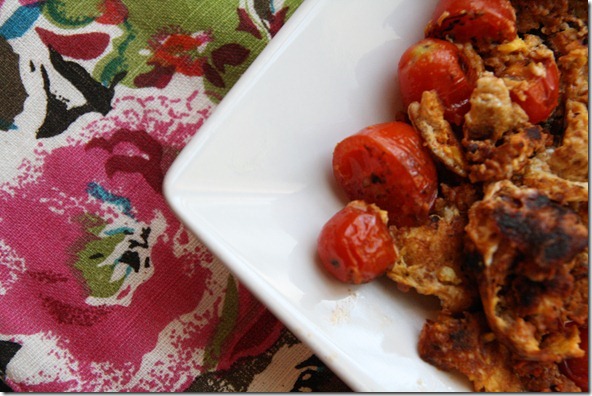 Eggs, Soy Chorizo (from Trader Joe's), tomatoes, and fried polenta.  Yum.  Oh, and a huge cup of the TJ's Christmas blend coffee.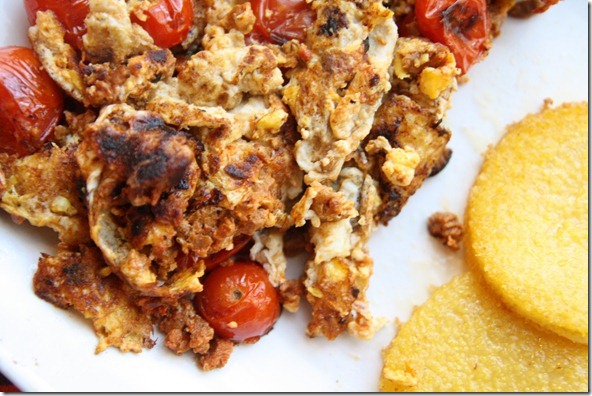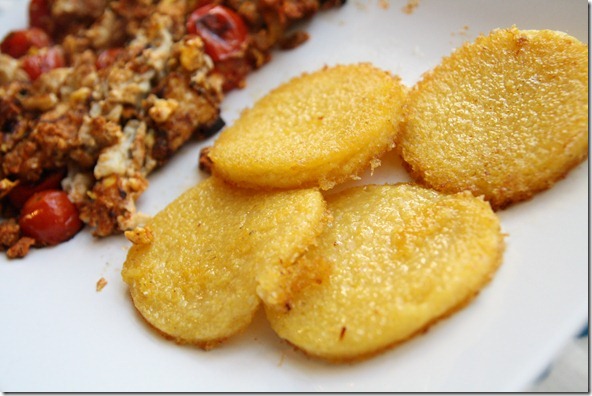 Run, Run, Run
Guess who is Women's Running magazine's new Blogger on the Run?  Meeeeee.  Check out the post, in which I answer burning questions like what type of my run is my favorite (hint: short and lazy ones) and what is my favorite race memory (hint: it involves almost being eaten by an alligator… kind of).  If you leave a comment on their post, you'll be entered to win a free subscription to their magazine.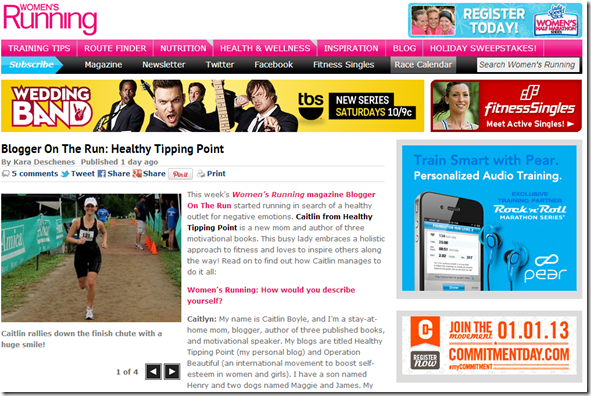 And additionally, Women's Running is offering HTP readers a special discount on a year's subscription to their magazine – $5 of.  That's 10 issues for $14.95.  Wahoo!
Speaking of running, what is your current favorite running jam?  I'm really loving this Flux Pavilion song – "I Can't Stop" – although I have to laugh because the one and only lyric is – you guessed it – "I can't stop" over and over again. 
See?  Perfect running song.  I can't stop…. I can't stop… I can't stop…