First Thanksgiving in our own home.
Henry's First Thanksgiving ever.
First Thanksgiving that I've been in charge of from start to finish.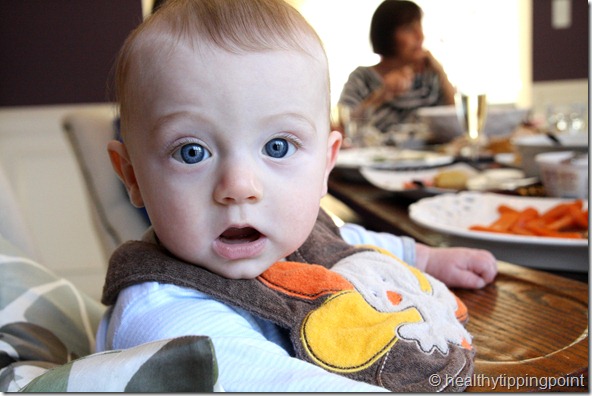 And I didn't burn a single dish!  A Thanksgiving miracle.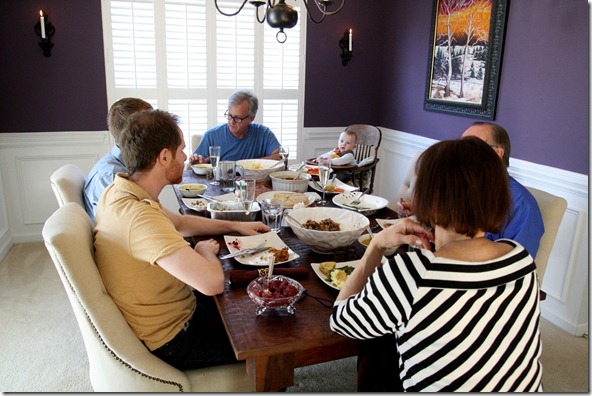 I followed our Thanksgiving menu to the letter.  I made a lot of stuff last night, and for the dishes that I had to prepare or reheat for this morning, I made a chart dictating the times that I had to put the dish in the oven and pull it out to make my 12:00 lunch goal.  We prefer to do Thanksgiving lunch instead of dinner – that way, you get to eat Thanksgiving twice… once in the afternoon and again in the evening. 
Our meal included Cranberry, Apricot and Pecan Wild Rice Pilaf from Oh She Glows, cornbread, Sweet Potato Casserole (<—AMAZING), mashed potatoes, asparagus, carrots, and Crock Pot Cranberry Sauce from Peas and Crayons (<—- also amazing).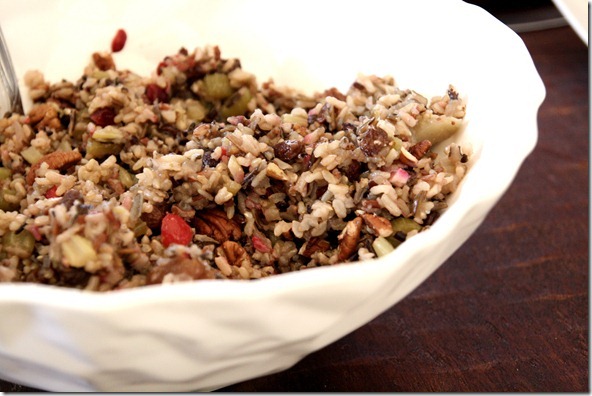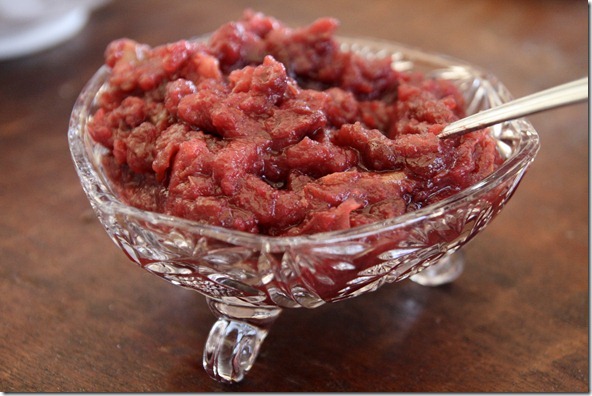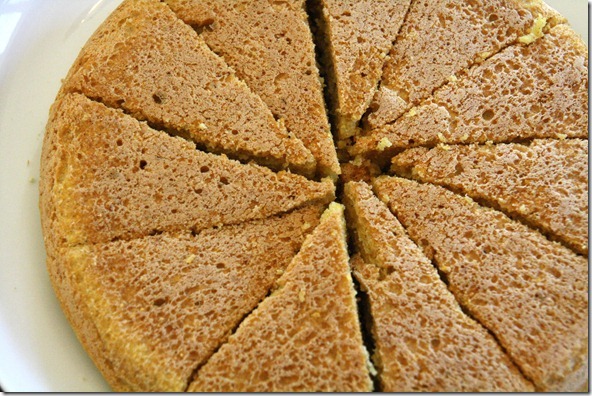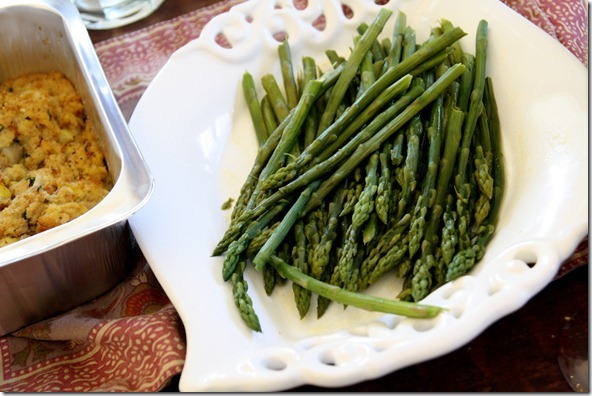 Plus bubbly champagne!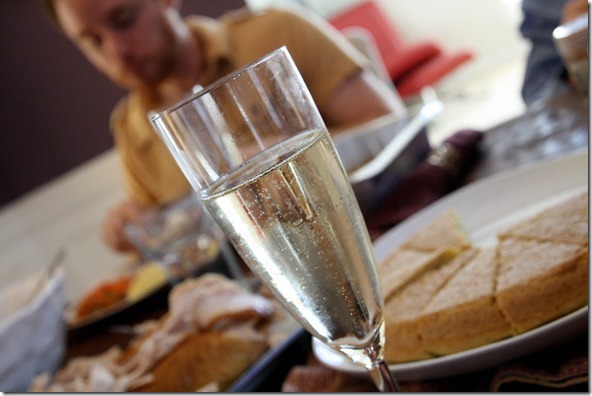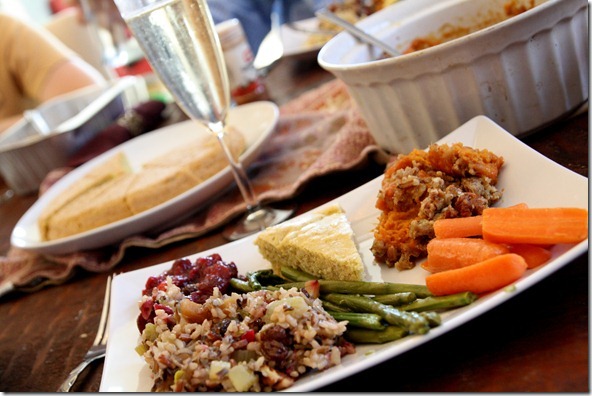 I couldn't have planned Henry's nap schedule better if I tried – he slept through the first thirty minutes of lunch, and then he woke up to sit in his high chair and play with everyone.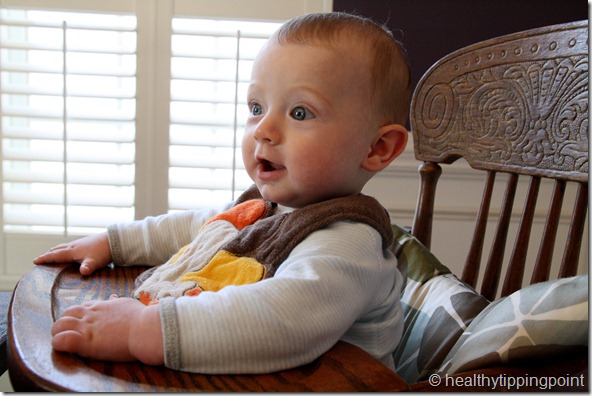 This highchair was MY old highchair –  DadHTP repaired it yesterday so Henry could sit it in today.  Sweet, huh?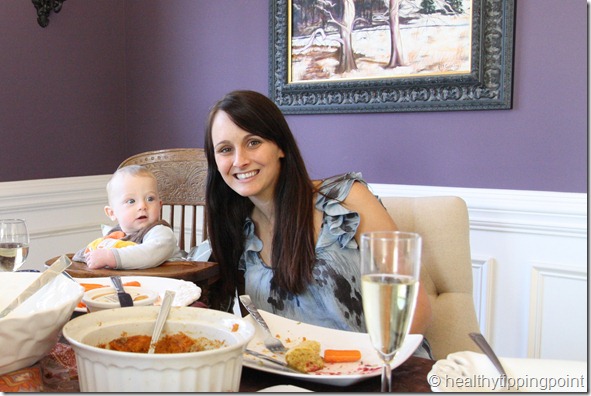 Henry spent the rest of the meal crawling under the table and gnawing on people's toes / doggies' ears.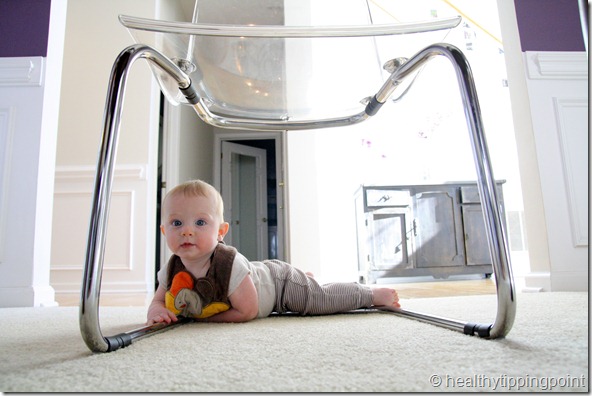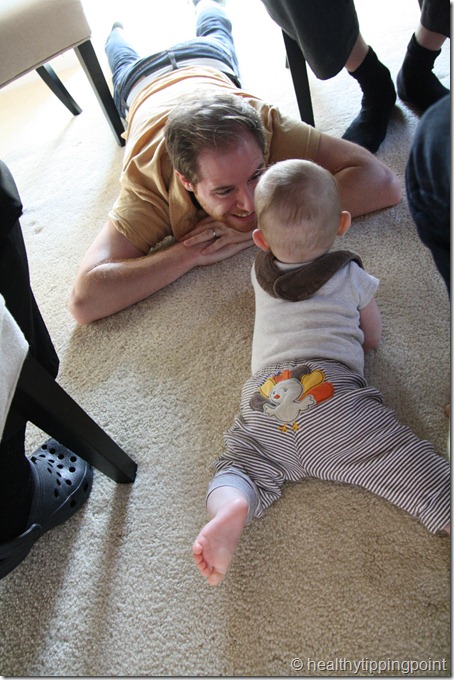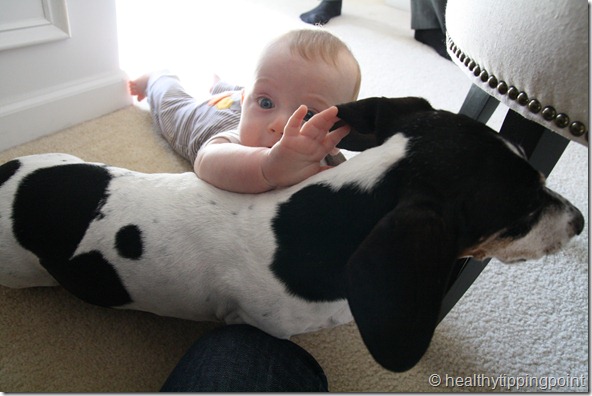 And then, the adults fell into a food coma.  We eventually peeled ourselves off the couch and went on a loooong walk.  When we returned, we had dessert – Sophie's Apple Crumble and Vegan Pumpkin Pie from Oh She Glows.  I was pretty nervous about the pie because I've never made pumpkin pie before (let alone a vegan and gluten-free one) but you can never go wrong with OSG recipes.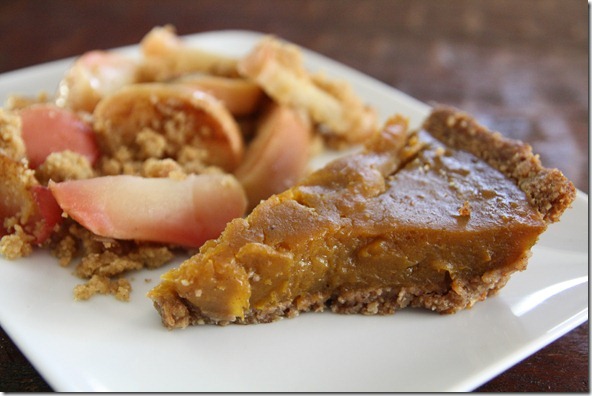 This year, I am grateful for so many things.  For my friends and family, for my home, for our jobs and hobbies, for our freedom and health, for every inch of my sweet baby boy, and for every bark and meow from my crazy pet troop.  For you for reading Healthy Tipping Point and supporting Operation Beautiful.  For all the triumphs and challenges of 2012, and for the possibilities of 2013. 
Happy Thanksgiving from my family to yours!