Henry was born well over 5 months ago.  But I still feel the kicks.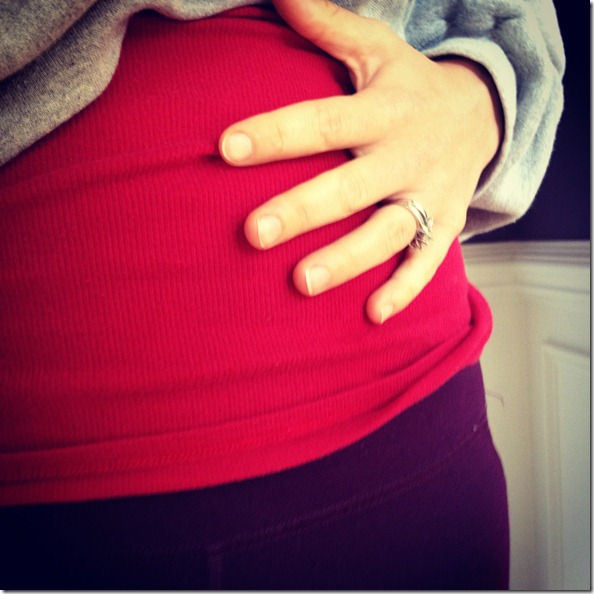 A quick Google search is enough to convince me that I'm not alone.  Lots of moms feel Phantom Baby Kicks (PBKs). 
Mine kick in (hah) mostly at night when I lay in bed; this was always when it was easiest to feel Henry moving around inside of me.  Now, I rest in bed and I swear on my life that I think a little baby is still kicking inside of me.  Whether it's just gas or uterine spasms or my completely overactive imagination,  who knows.  But they feel SO REAL.  I was actually was so convinced that I was pregnant again at one point that I found myself in the dark, staring at the ceiling, and counting back the weeks to when I got my IUD to see if there was ANY WAY that I could be pregnant and the baby large enough to kick me. (Answer: no – this is not a coy way of saying I'm preggers with baby numero dos.)
Anyway, I'd love to know if anyone else experienced Phantom Baby Kicks.  When did it go away?!