So many toys.  So little time.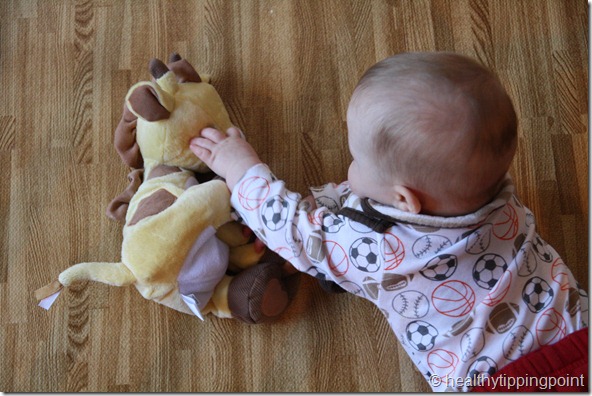 The adults' mantra is currently, "So many boxes.  So little time."  Day 1 and 2 of Operation Move the Clinic are complete.  That means that everything is out of the old office and into the new one.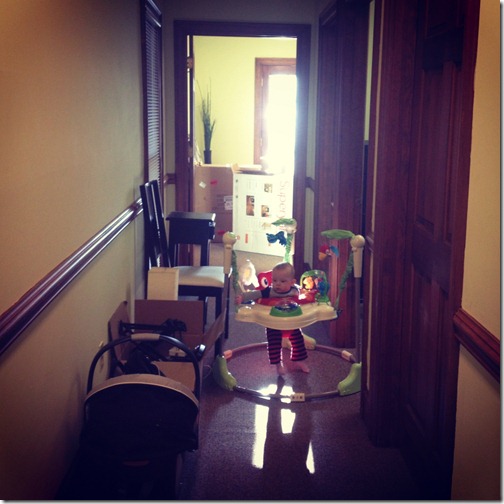 It actually wasn't too bad of an experience.  I don't think there is a person on the planet that likes moving, but (for once) the anticipation of the move was worse than the move itself.  The new place is only 0.9 miles from the old place, and moving a two-person office is a lot easier than moving a house.  We only had a few really heavy things – massage tables and the secretary's desk – although I still managed to pull a muscle in my back.  Grrr.
Today is Day 3, and that means we'll be unpacking and organizing the new space.  This is the fun part!
We're taking it slow this morning so I can fit in a run.  After I finish writing this post, I'm going to hit the road!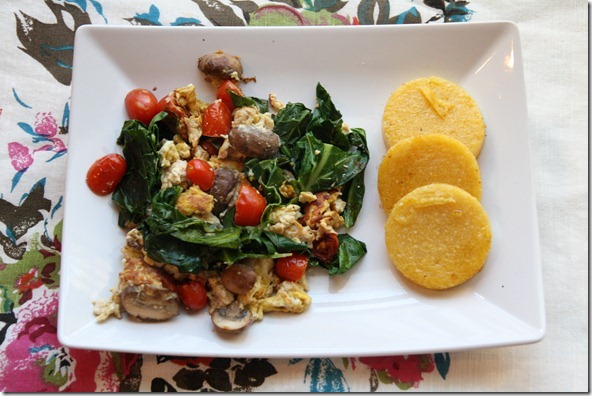 Breakfast included some fried polenta.  I had forgotten about polenta (basically corn mush) but recently spotted a tube in the produce section.  To make, I just sliced it into rounds and dropped the pieces into a hot pan with some olive oil.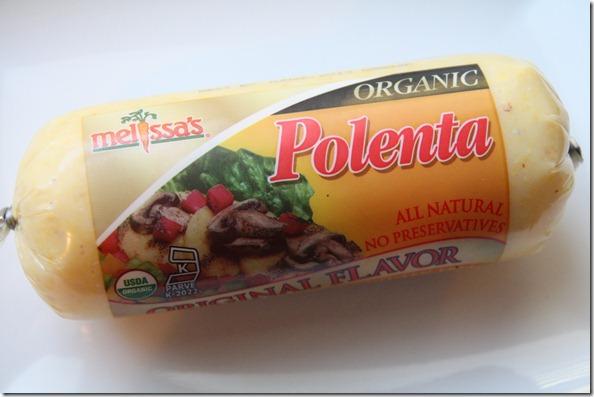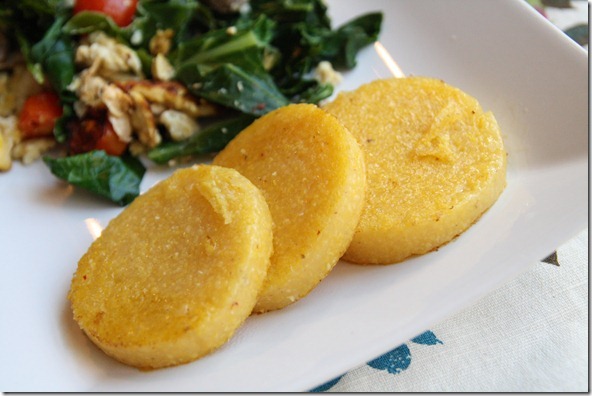 With eggs, mushrooms, collard greens, and tomatoes.  Plus lots and lots of coffee.
And…. we're off!