Heck yes, Saturday.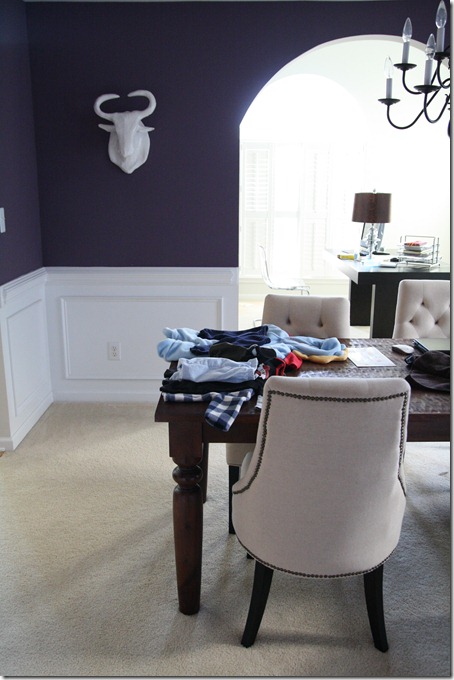 Today is the big day.  Operation Move the Clinic.  I am mostly just excited about the experience, but it is taking all weekend between packing, moving, set-up, doing the walk-through on our old place, and getting utilities turned on at the new place.  And, of course, it's all made so much more interesting by the presence of Henry!  As long as we have his jumper, he's good.  So he's been jump jump jumping amidst the boxes. 
This morning, however, has been about household chores.  Laundry (on the dining room table, of course), breakfast, baby time, pet care.  As I said before, I really don't think the addition of Pippa has added too much work to our daily load – cats are SO easy (on average) in comparison to dogs (on average).  Plus, she is so sweet that I don't mind taking care of her at all.  I do feel like on permanent poop duty between changing diapers, cleaning a litter box, and scooping up the dogs' business.  I'm surrounded by pooooop.
On that note… Breakfast.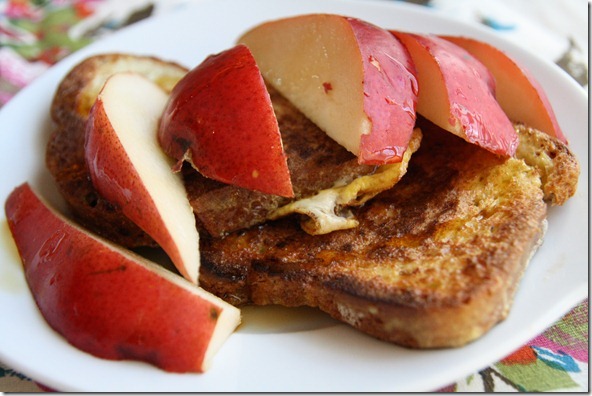 French toast with a red pear.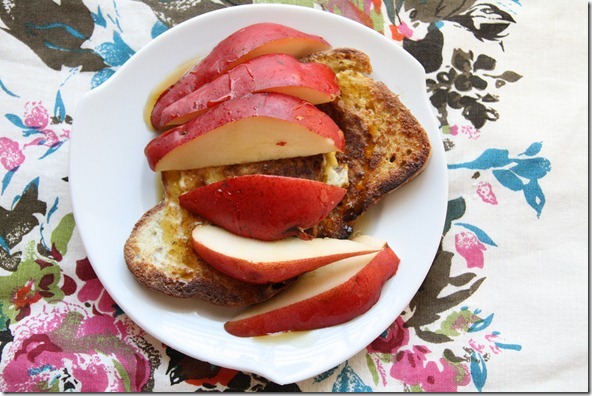 Better get going – U-Haul awaits.