I had plans to run Charlotte's famous Thunder Road race this morning, but I woke up to the sounds of a sick baby on the monitor.  Instead of pulling on my sneakers, I headed upstairs to give Henry lots of cuddles and kisses – this is his first cold.  Poor buddy.  He seemed sleep deprived – damn stuffy nose! – so we took a long three hour nap together, and now he seems like he's doing a lot better. 
I've said this three years in a row now, but Thunder Road will have to wait until next year – I always miss the race for some reason.  I was planning on doing the 5K this morning, but maybe I'll do the Half Marathon next year to more than triply make up for this morning.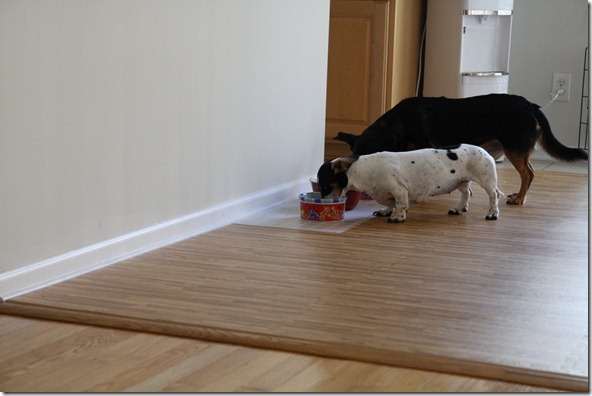 Breakfast for everyone!  I just realized that my last three posts feature eggs… what can I say?  I really, really like eggs.  And our fridge is kind of empty.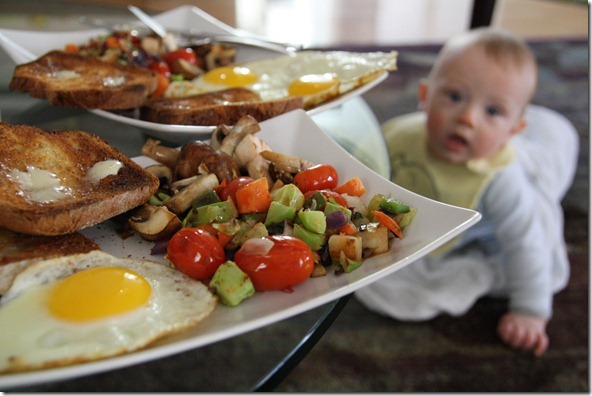 Egg
Toast
Veggies
And loads and loads of Christmas blend coffee from Trader Joe's (SO GOOD).
Now that Henry is feeling better, I think I'll go for a long run.  Gotta get in the mileage somehow, someway!