I promised you all a review of my new running safety gear!  And here it is.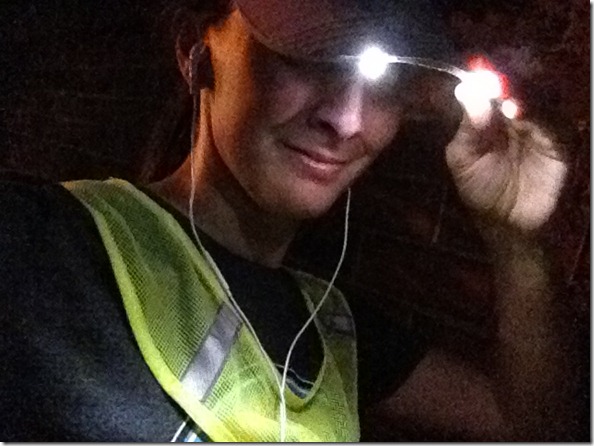 I've been doing loads of nighttime running lately and have become very aware at how…well… how I don't naturally glow in the dark.  Hah!  I'll creep up on dog walkers, scare drivers parked at stop signs.  I try to wear light-colored clothing, but the fact of the matter is that runners blend into the night.  And that can be mighty dangerous for many reasons.
First things first… It is 1:48 PM and I have not changed out of my pajamas.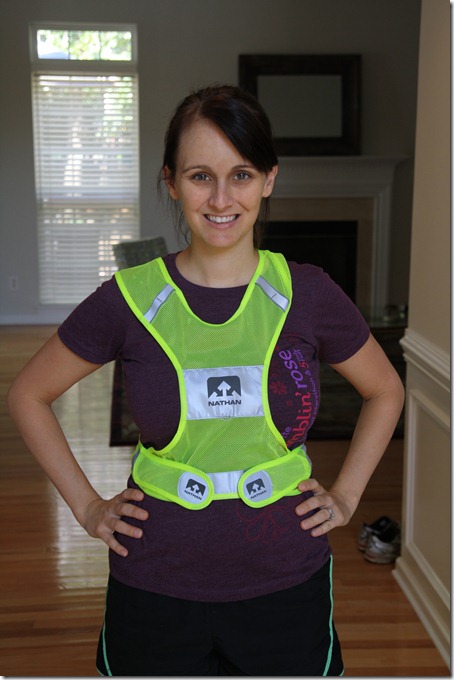 Secondly, I'm LOVING my new reflective vest from Nathan.  It's very lightweight and breathable, and the shape means that your arms don't rub up against it as you run.  It's also very easy to slip on – it attaches in the front with two Velcro closures.  There's also a hidden key pocket.
According to the Nathan website, when you're wearing the vest, cars can see you from up to 1,200 feet away. I felt like it was SO BRIGHT when I ran in it at night.  There is no way a driver won't spot you in this vest.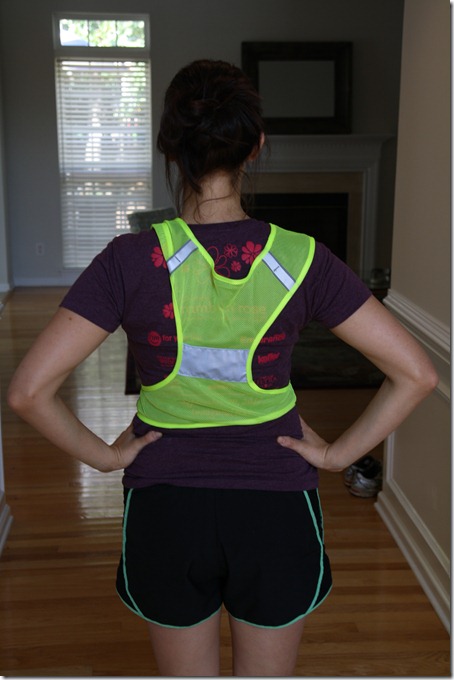 My only complaint is that I wish the small was more snug. 
My other new piece of safety gear is the New Balance Tri-Viz LED Cap.  It's a hat that literally has lights built into the brim.  There are three settings; the third is when both of the lights are on.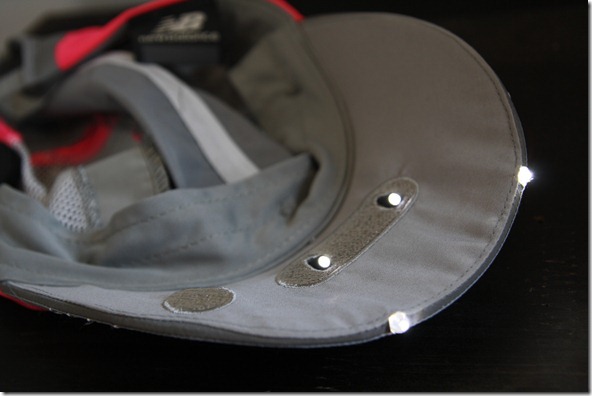 The area I run in has streetlamps but some portions of the sidewalk are pretty dark.  Using this hat made it easier to see where I was running, but this hat does NOT replace a traditional head light.  The lights simply aren't powerful enough.  The illumination extends about 6 – 8 feet in front of you and is equal to a crappy handheld flashlight.  But for urban running, I think it does the trick.  Not only was it easier to see the sidewalk, but I also think it made me more visible to cars. 
I must admit – I think this hat will come in handy the most around my house during power outages.  Or when I want to read in bed in the dark. 
I am very glad I bought the vest – and to a lesser degree, the hat – and now I feel much more confident running at night.  Safety first!