Taking it easy this sunny Saturday.  But I thought I'd drop a quick hello to share this –
Doesn't Nicole's new kitty look a lot like….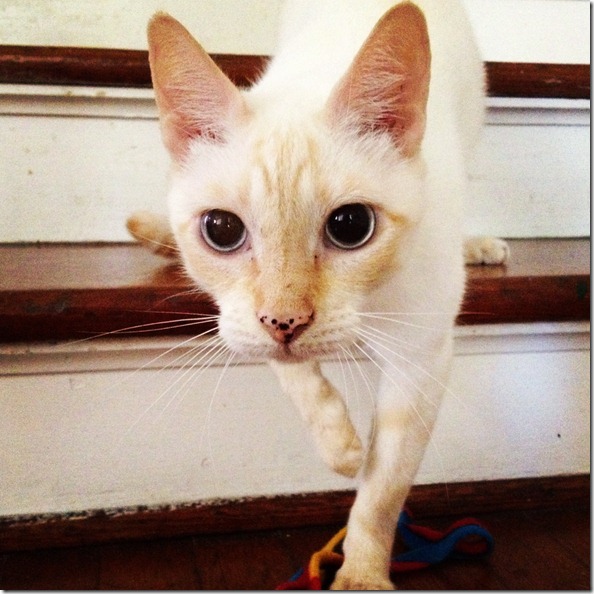 Sophie the Giraffe?  <— File that one under #thingsmomsay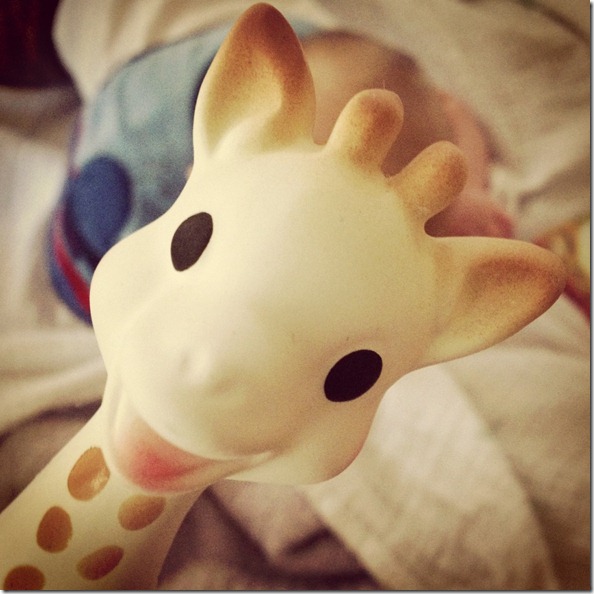 Sophie is this French teething toy – over 30 million have been sold.  Babies everywhere are obsessed with Sophie dolls.  I read once that it's the most popular baby toy ever.
That's all I got.  Hope you are having a great day!