North Carolina early voting began today, and while I had always crinkled my nose up at early voting ("But I want to vote on the real Election Day!"), this time around, it seemed like a very good idea.  I could just imagine an epic voting fail in which I never made it to the booth because of nap wars, poopy diaper explosions, or whatnot.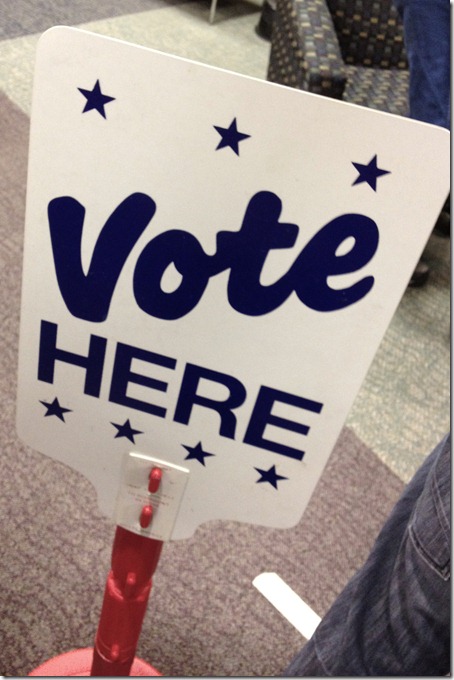 So DadHTP, my brother-in-law Nick, Henry, and I all piled into one car and drove to the polling place to get our vote on.  Yay, democracy.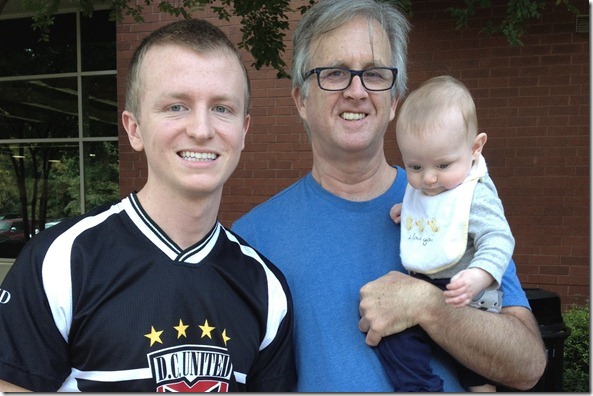 We were hoping for a short wait time (tip:  the slowest time at a polling place is usually 3 – 7 PM, according to DadHTP [who is a poll worker]), but unfortunately, the lines were long, long, long.
We waited…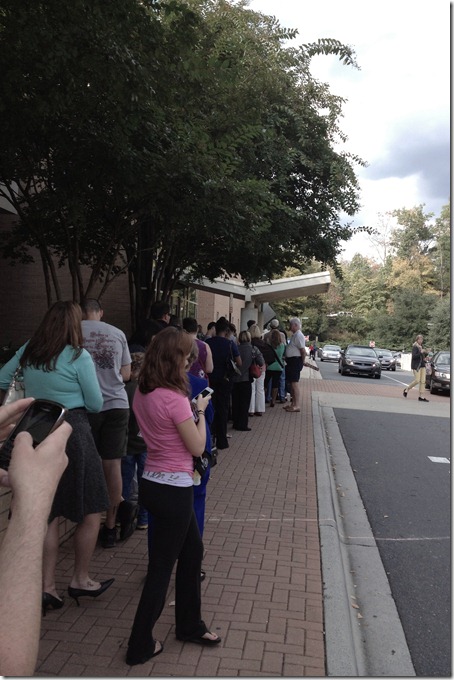 And waited…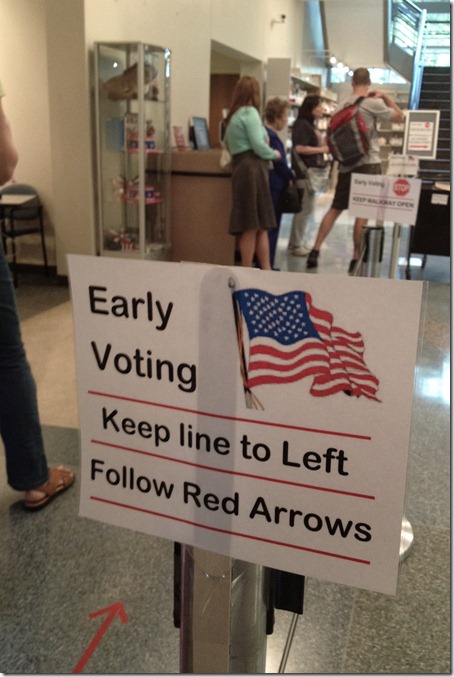 And waited…  And then I was finally able to cast my ballot.  Henry's maximum awake time is two hours, but by the time I stepped into the booth, he had been up for about two hours and ten minutes and was starting to melt down.  What great timing, right?  Just when I needed to use my brain.  But then he got to press a bright green and blinking VOTE button and all was right in the world.  Scary thought:  his first real opportunity to vote will be the mid-term elections in 2030.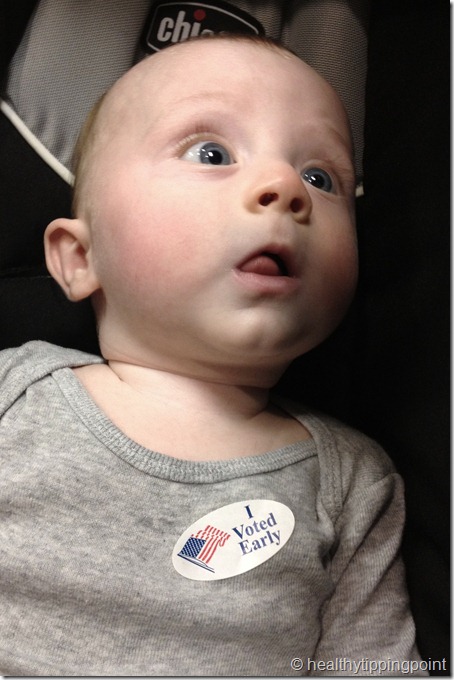 (Sticker promptly removed to prevent Henry from eating it.)
Speaking of eating…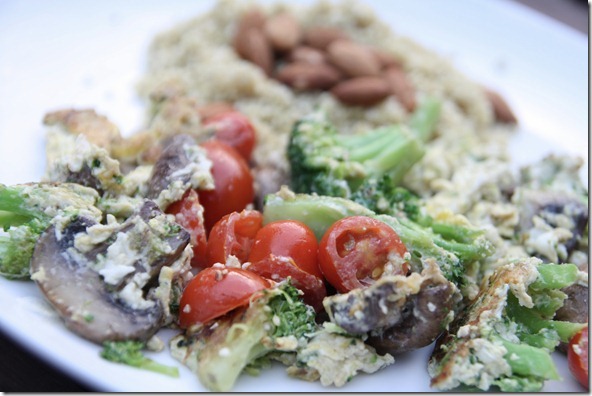 I came home and made this tasty dish.
Quinoa and almonds
Broccoli, mushrooms, and tomatoes stir-fried in coconut oil
Scrambled egg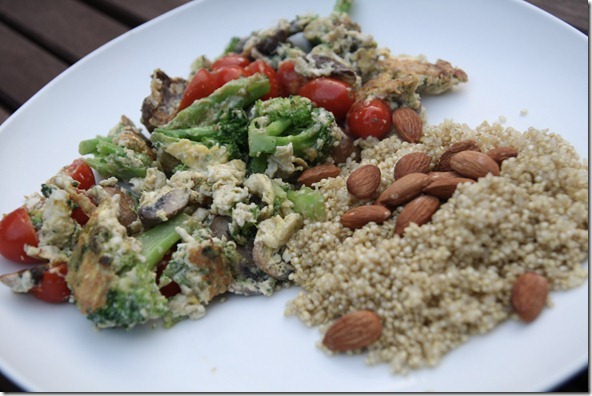 A filling and delicious dinner – something we can all agree on.