Thought #1:  Everything tastes better with pumpkin.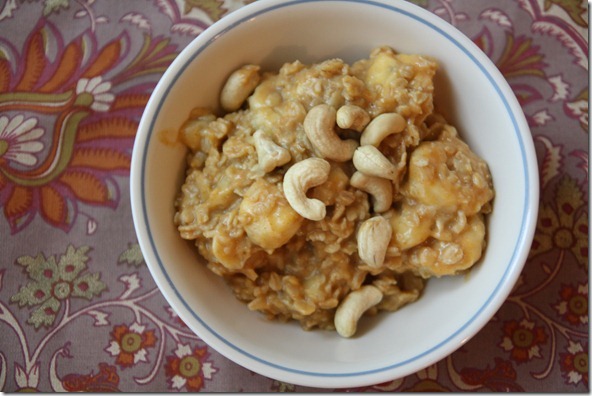 Stovetop oatmeal:
1/2 cup oats
1/2 cup soy milk
1/2 cup water
Big dash of cinnamon
A sliced banana
1/4 cup pureed pumpkin
On top: Cashews
Thought #2:  They need to invent some sort of sensing device that tells parents whether a baby's diaper is poopy and how poopy exactly.  Because you know what?  After a 2 AM feed, the last thing you want to do is take off a baby's diaper because you heard a little toot, freak him out and make him cold, and discover it was a ghost poop.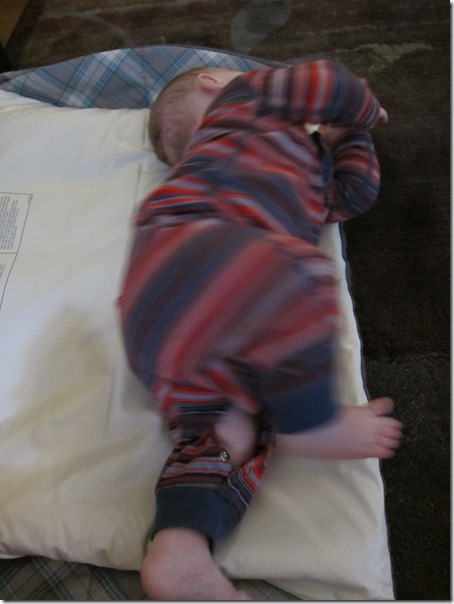 Thought #3:  SO CLOSE TO ROLLING FRONT TO BACK.  See above!  So close.
Thought #4:  While I am not sore from Saturday's 5 mile race, I did wake up this morning with killer IT band symptoms.  (The IT band is a tendon that runs from your hip to your knee on the outside of your leg.)  I sleep on my side with a thin pillow wedged in between my knees, and I think one of the unfortunate side affects of pregnancy is that either 1) my hips are wider; 2) my joints are looser; or 3) a combo of those fun little facts, which results in my IT band being easily irritated.  Time to stretch-stretch-stretch.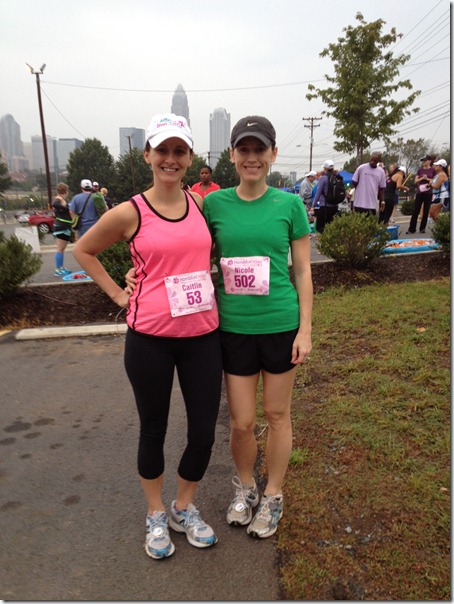 Thought #5:  Does not being sore after a race mean 1) you trained well and raced intelligently or 2) you could've tried harder?  Discuss.
Thought #6:  My neighbor, who has triplets that are gestationally Henry's age (they had Henry's due date but were born two months earlier) WON a half marathon this weekend.  Yes, a women who just had triplets WON a half marathon.  Talk about serious dedication and overall awesomeness.  Whatever potion she's drinking – she should package it up and sell it.