…..Suitable for breakfast, lunch, and dinner.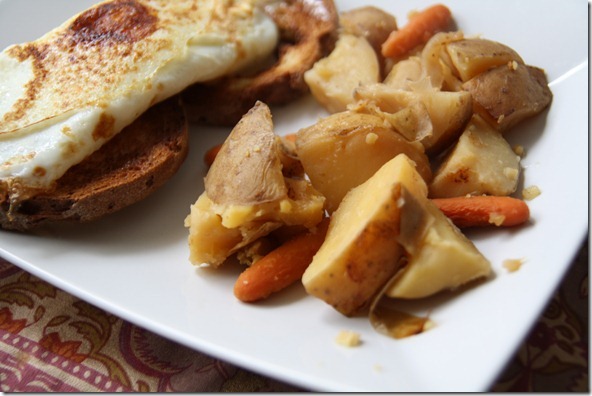 I've really gotten back into the Crock Pot.  My go-to recipe is definitely this basic Veggie Mix.  I make a big batch, and we eat off it for, well, every meal.
Basic Crock Pot Veggies (Two Ways)
Ingredients (for many, many servings):Â 
6 – 8 small to medium potatoes (I like Yukon Gold)

1 Vidalia onion

1/2 bag of baby carrots

Either 1 cup vegetable broth (for plainer veggies) or 1/2 bottle balsamic vinaigrette salad dressing (for more flavorful)
Directions:
Cut potatoes into 2-inch cubes and slice onion.

Place potatoes on bottom of Crock Pot and top with carrots and onions.

Pour broth or balsamic on top.

Cover and cook for 6 hours on high.

Enjoy!
I made the plainer version yesterday and dressed it up with ketchup this morning – kind of like hash browns.  A perfect combo with my toast and eggs.
Oh, it was fun to share my Day in the Life with you all!  I think it would be fun to do every year and see how much things change.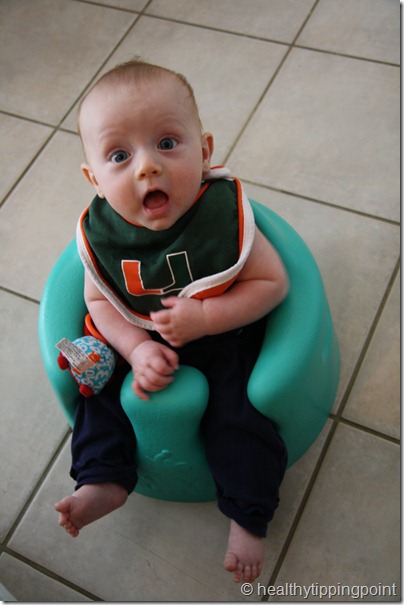 Want to know something awesome?  Today, the Husband got up with Henry at 6 AM, so I slept in until 8 and then rolled around bed BY MYSELF until 9.  That is the making of an OUTSTANDING morning for this momma.  Wahoo.