I've currently following a 10K running plan from Train Like a Mother (and by 'follow,' I mean I do the workouts in whatever order I can muster), and today was a XT day – also known as cross training day.  Yippee!  I have to admit – although swimming is my favorite sport, I always slack on pool time when I am not training for a triathlon.  And I doubly slack in the colder months.  It's hard to get in the pool when you are already freezing.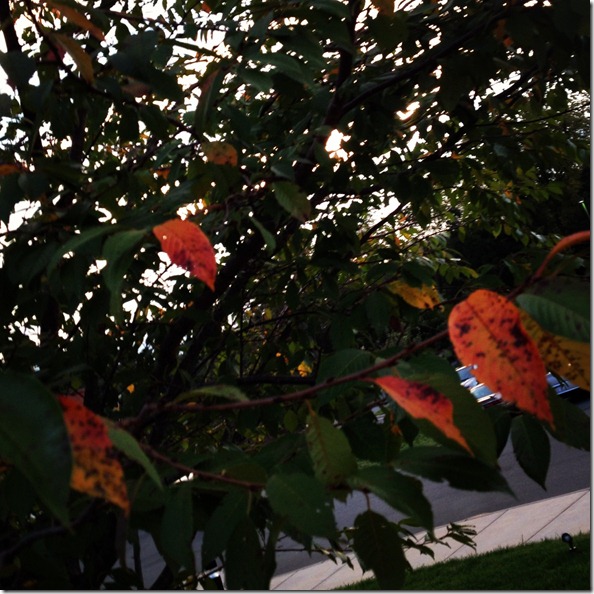 I spy changing leaves!
My swim didn't start until it was almost 7 but hey… a woman's got to do what a woman's got to do.  Get it DONE.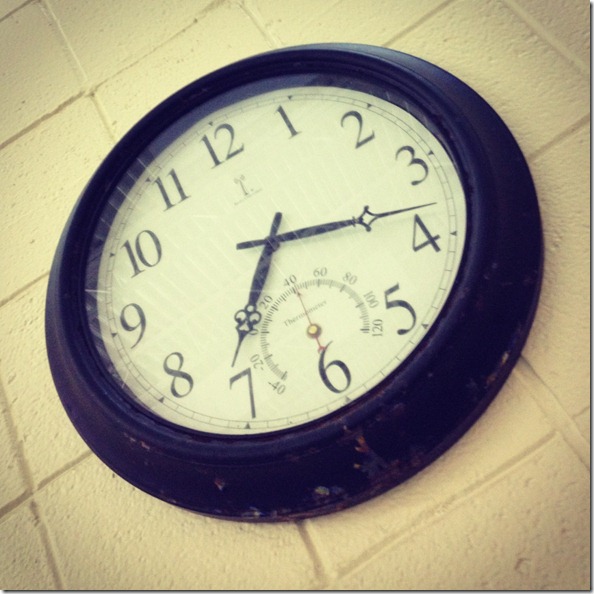 1,000 yards and home just in time to rock Henry to sleep.  Swim, Rock, Blog!  <—the new tri.
I solemnly swear to at least make a serious effort to swim once a week until triathlon season returns.  I just need to remind myself how fun it is and that the initial freeze doesn't last past the first 50 yards! 
The rest of my day was filled with lots of baby fun, including a visit from my friend Heather and her little one, Mirabelle.  Bells was born just five days after Henry, so it's fun to swap stories and advice.  Heather is going through all the sleep drama that I'm experiencing right now, too.  Oh, sleepy (and un-sleepy) babies.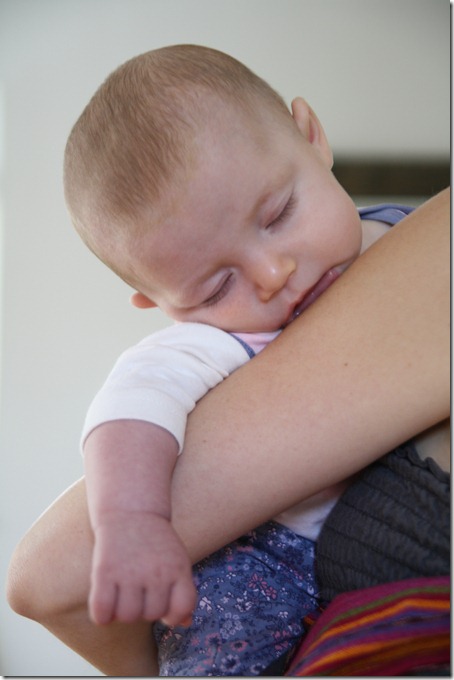 I actually got to play with Mirabelle because H was asleep for almost the entire visit!  That also meant that I had two free hands to make this delicious lunch.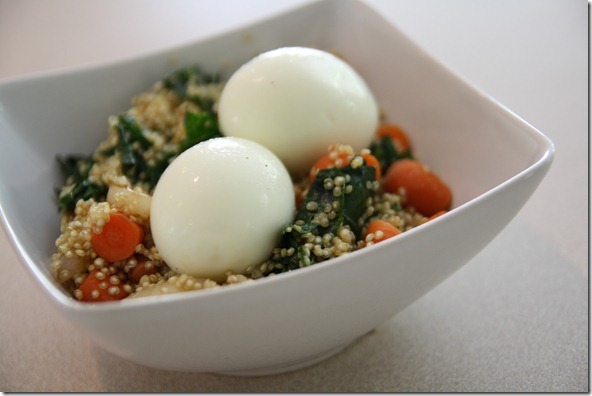 Quinoa, collard greens, carrots, and onions with hard-boiled eggs.  Didn't mean to eat eggs twice today – whoops.
Time to tucker in.  The water exhausted me!