Wahoo! I have a race next weekend.  I'm pumped.  It's a five miler that I'm running with Nicole.  I've had a few really good training runs and am excited to see what I can do under race conditions.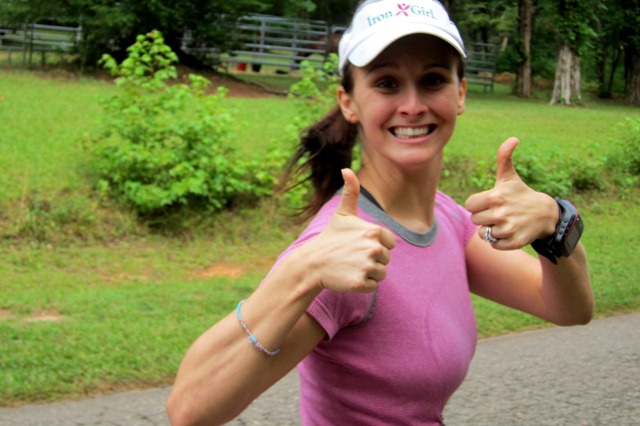 Some people just line up at the start and run, but there are also certain pacing techniques that you can follow.  One of the hard parts of pacing is that you need to know what your ideal pace feels like.  If you don't have a pacing watch (like a Garmin), you can measure out a short distance with you car (say, half a mile) and time yourself running the distance comfortably as part of a longer run.  With repetition, you'll learn what your goal pace 'feels' like. 
Here are two great pacing options for race day – and one pacing technique that you should avoid at all costs!
Pace Technique #1:  A Negative Split
A negative split involves starting off slowly, working your way into a decent rhythm, and finishing faster than you began.  For example, if you ran a 6-miler at a negative split, it may look like this:
Mile 1: 11:00

Mile 2: 10:45

Mile 4: 10:35

Mile 5: 10:15

Mile 6.0: 10:00
It can be challenging to pull of a negative split because the tendency is to come out fast; however, the negative split is a great technique.  You end up blowing past people at the end of the race!  You usually finish feeling energized, not dead on your feet.  On the other hand, if you run most of the race too slowly, you may find it impossible to make up the time at the end.  My friend Jen wrote a funny post on how she consistently achieves negative splits – check it out. 
Pace Technique #2:  Easy Does It
Another technique is to aim for an even pace the entire race.  Keeping a steady rhythm is a huge confidence booster and is especially nice for long races.  Like negative splitting, this is challenging because it requires that you don't come out too fast.  In some ways, I think this technique is harder than negative splitting.  You have to begin the race warmed up, and you may have to charge up hills to keep a steady rhythm.  Also, you may end the race without a lot left in your tank, making it impossible to sprint the last bit (which is always fun). 
Pace Technique Mistake #3:  Out Too Fast
The last pacing technique – which no one wants to do – is coming out too fast.  The result?  A very pretty time for the first leg of the race and a horrendous second half.  A few years back, I ran a 15K (9.3 miles) and crashed and burned a few miles from the finish line… simply because I sprinted the first mile.  Huge fail.  I finished about 5 minutes slower than predicted as a result.  The whole race was actually a miserable experience.
Reasons why you may come out too fast:
You get too wrapped up in the excitement of the race start.

You try to keep up with a faster friend.

You line up too close to the starting line for your pace level.  Slower runners should line up towards the back; faster runners in the front.

You didn't train very well and believe you are faster than you actually are. <—Been there, done that!

You don't account for the toll that things like poor sleep, stress, weather, or hills can take on your body.

You're listening to music with a fast beat.
It is tremendously difficult to keep yourself from coming out too fast, especially when you first begin to run.  If I'm listening to music, I put on something slow and steady, which seems to prevent me from sprinting.
My goal for next weekend's race is to negative split.  We'll see how I do!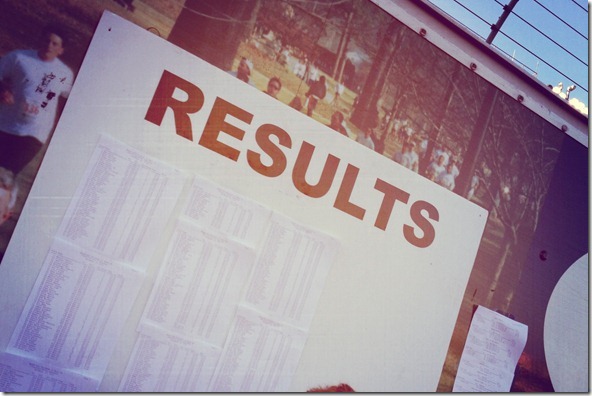 What pace technique do you use?  Any epic crash-and-burn stories?