Did you know that Dalmatians are spotless at birth?  And that dachshunds (like my Maggie) were 'designed' to hunt badgers – their long bodies are perfect for burrowing in badger holes?  More fun facts: the Basenji breed is the only one that doesn't bark – they yodel.  One survey found that 1/3 of dog owners admit to talking to their pooches on the phone.  Dogs have lived with humans for 14,000 years; cats have only lived with humans for 7,000.  And dog prints are just like fingerprints – totally unique.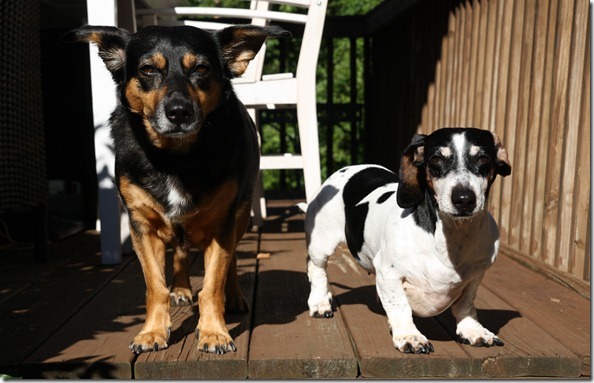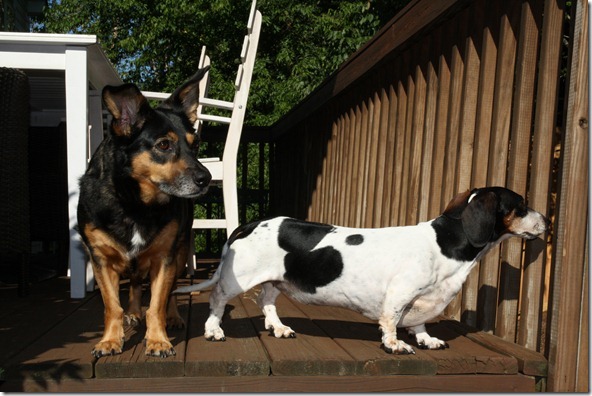 How's your Monday so far?  Ours is just really getting started. 
Breakfast: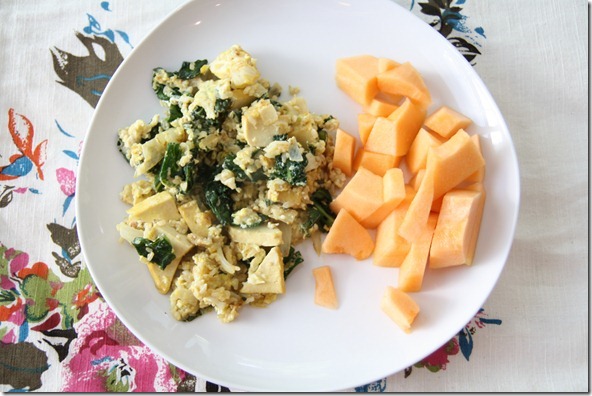 I was on breakfast duty this morning, and I rummaged around the fridge until I discovered a tupperware with cooked rice and tofu – a perfect base for a breakfast scramble.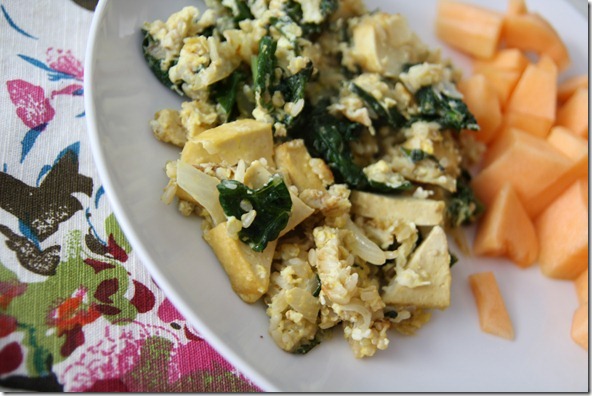 In the mix:
Brown rice
Tofu
Onions
Steamed kale
Eggs
Just the fuel I needed.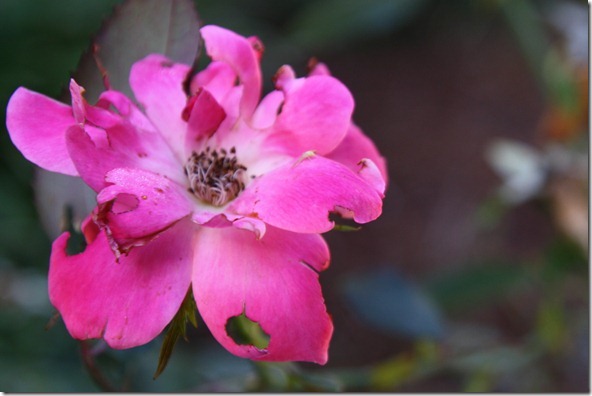 Here's to another week.  Let's do this thang.