My goal for tonight is NOT to do what I did last night, which was stay up until midnight working on a contract for the clinic and eating four of these epic cookies.  Whoops.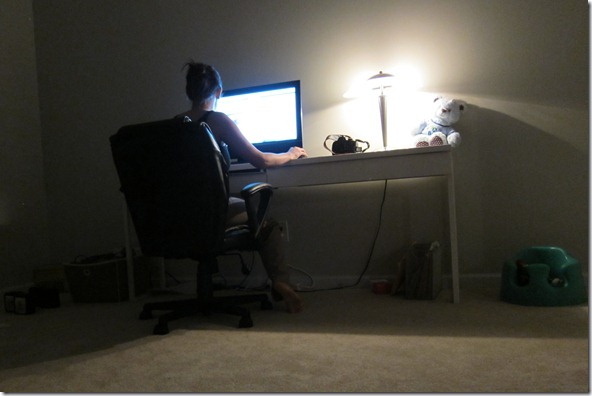 Easier said than done, of course.
At least I have a healthy dinner under my belt.  Good place to start.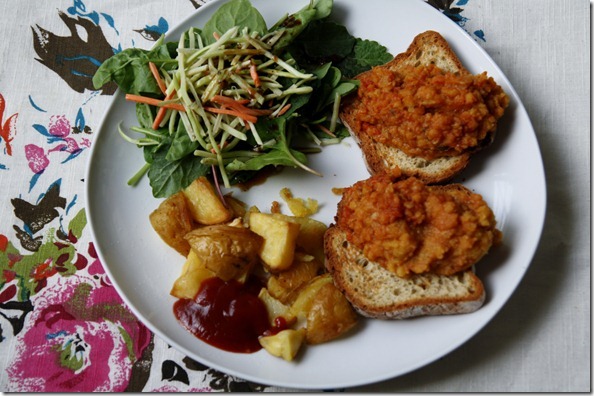 Featuring… red lentils.  I usually buy the precooked lentils from Trader Joe's but ventured out on a limb and grabbed these red lentils from the bulk bins at Whole Foods.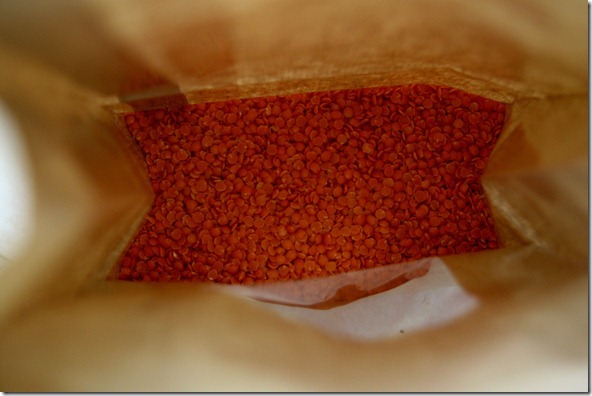 Fun facts about lentils:
They are technically legumes.
They've been eaten by humans for more than 9,000 years.
1/4 cup of red lentils contains 13 grams of protein.
Lentils come in a rainbow of colors – brown, yellow, red, green, and orange.  Black ones are the smallest.
Now you know. 

  And they taste really good when mixed with marinara sauce and served on toast.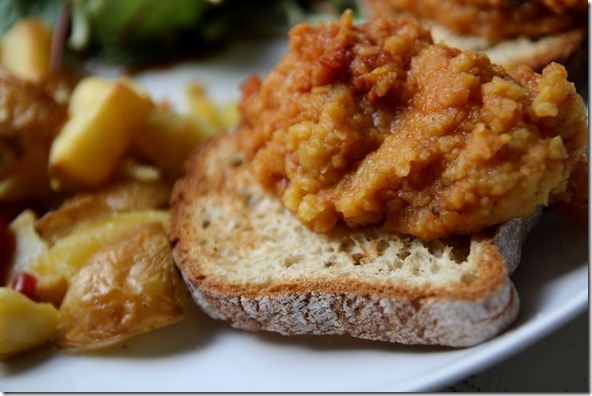 I overboiled mine (about 20 minutes, 5 minutes too long for these red lentils) but they were still tasty.
Grrrreens.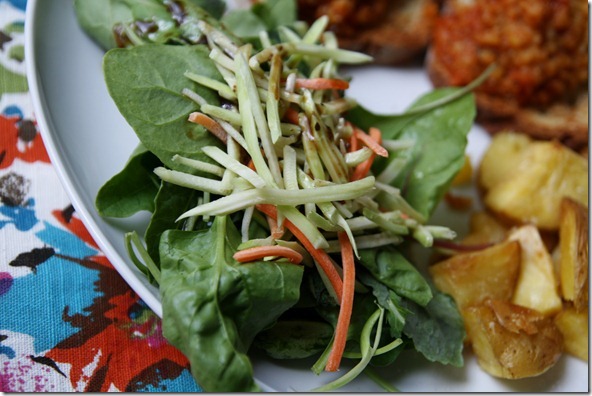 Thought of the Day:
I posted this on the HTP Facebook page but liked it so much that I wanted to share it here, too!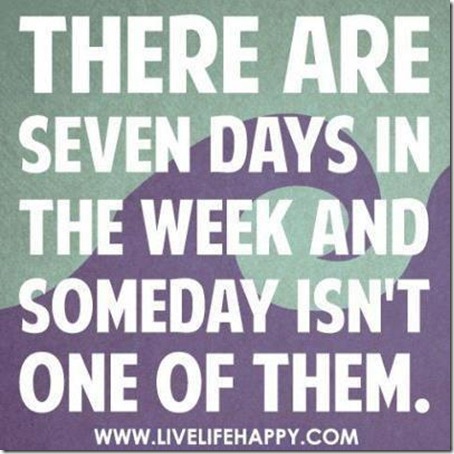 PS – Thanks for all your sleep advice today!  Soooo invaluable.  I'm pleased to report that H went down for a grand total of four naps (unfortunately, all very short – but it's a lot of progress!) and is now dozing happily in his bed for the night.