Last night, I was in bed, thinking about how today is the 11th anniversary of 9/11.  Crazy how time flies and yet it still seems like yesterday.  I decided that today, in honor of everything that has happened since, I would go through the motions of my normal life and be grateful for each experience.  I thought of it as 'gratefulness squared' – extreme gratefulness for every little moment.
My first test – my wakeup call at 2 AM.  But as I blearily looked down into Henry's face, I realized that – HELL YES – being woken up by my baby in the middle of the night is a blessing, even if it doesn't always feel like it.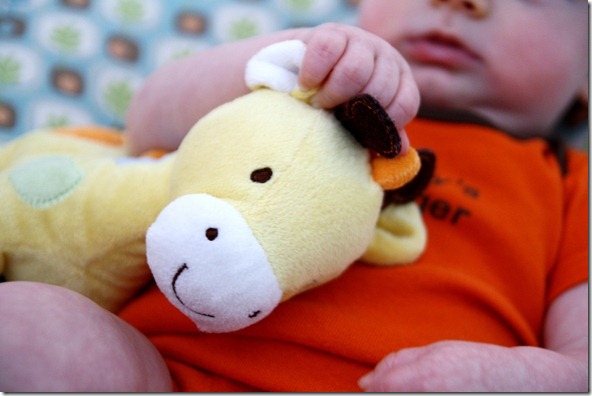 My bed.  The roof over my head.  My snoring husband.  My barking dogs (ughhh, but please, shut up).  My refrigerator full of food.  The sun in the sky.  The chill in the air.  The clean diapers I can afford to put on Henry's butt.  My eyes.  My legs. 
So many things that I take for granted every day.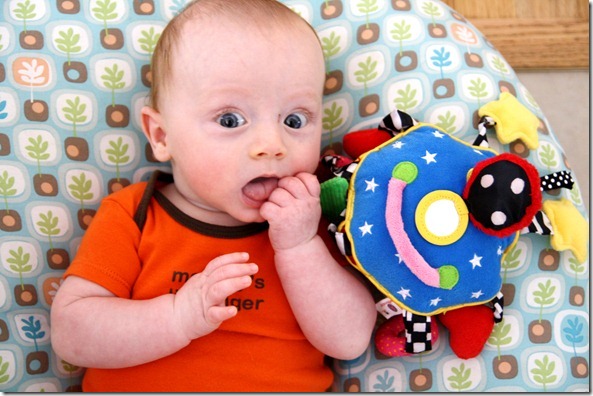 It's nice to pause and reflect how much we have, both big and small, important and trivial.
Healthy food: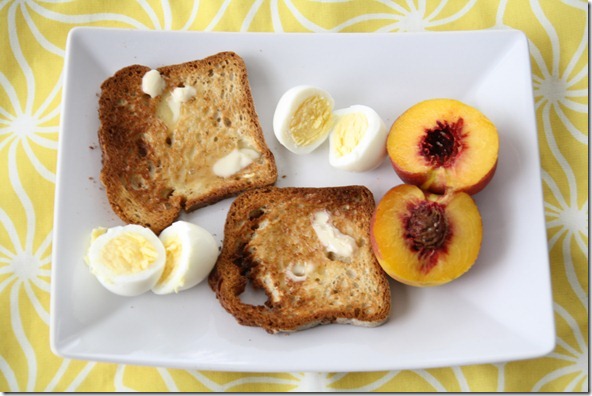 Toast and buttah
Eggs
The juiciest, most perfect peach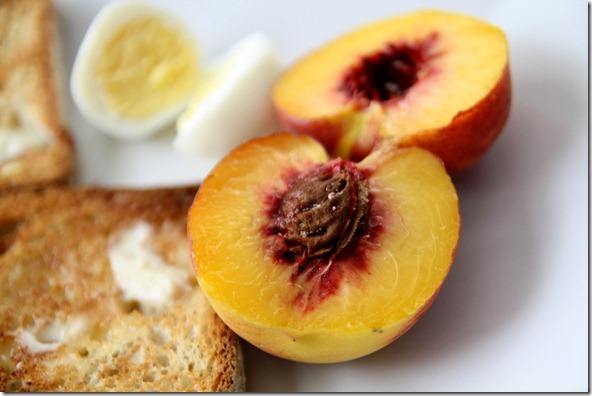 Thought of the Day:
I am grateful for what I am and have.
My Thanksgiving is perpetual…
O how I laugh when I think of my vague indefinite riches.
No run on my bank can drain it
for my wealth is not possession but enjoyment.
– Henry David Thoreau