Well, there's something you don't see every day.
Yes. A horse on a leash.  Henry and I were on a walk this morning, and as we trudged up a big hill, I looked into the distance, saw another walker, and thought, "I think that lady is walking a mini horse."  And – would you believe it? – she actually was walking a horse.  On a leash.  A pink leash.
Her name is Brandy and she lives in a playhouse in the backyard.  She watches TV in the living room, though.  I am curious about the logistics of picking up Brandy's poop while on walks – are trash bags required?!
Our walk was actually part of my workout – I only had twenty minutes to spare before Kristien left for work, so I dash out the door and ran two miles solo.  Then, I looped back, grabbed Henry and James, and walked another mile or so.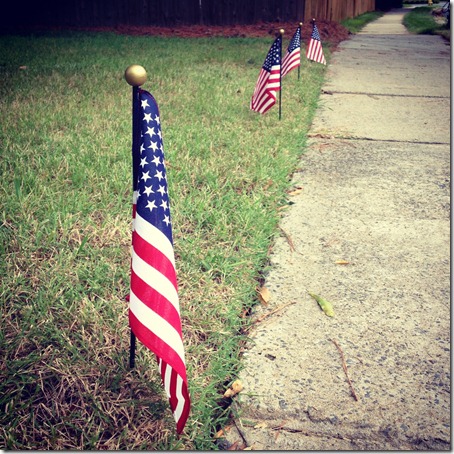 You know – I'm thinking that I will invest in a baby jogging stroller.  You aren't supposed to run with babies until they are older (because of their head control), and I didn't think I'd really want to regularly jog with Henry, but it may be nice.  I should keep my eyes peeled when I go to consignment shops and whatnot – maybe I can score one for cheap!
Lunch: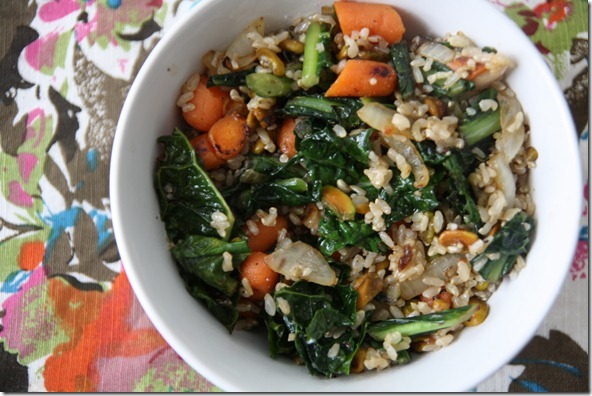 A stir-fry of:
Steamed kale
Pistachio nuts
Stir-fried carrots
Caramelized onions
Brown rice
Italian dressing <— the secret ingredient!
Yum.