Grandmama!  Grandmama!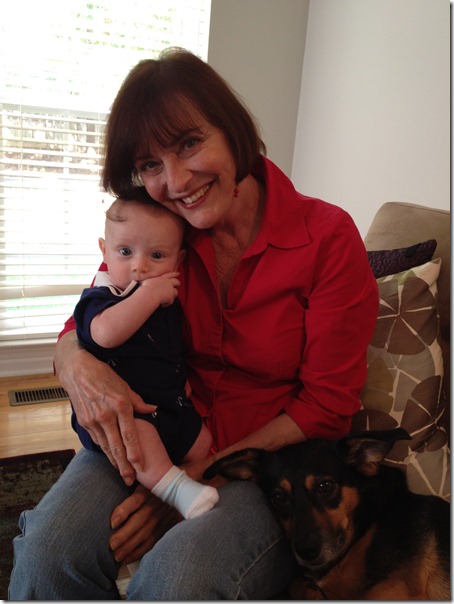 My mom is in town for the weekend.  Hooray!  I am so excited.  She hasn't seen Henry in weeks and, of course, he grows SO quickly that he now looks and acts like a new little bebe.  They are having lots of fun getting reacquainted.  And I'm having fun just having my mom around.  Yesterday, went thrift shopping (of course) and bought H some pants and a new toy.  I made her a mushroom and kale version of Quiche Cornbread for dinner, and then we all crashed relatively early.
Good thing, too, because little man and I were up and at them this morning!  It's so funny – now that he's on a sleep schedule, he wakes up at the exact. same. time. every morning, give or take just five minutes.  It's like he has a tiny alarm clock in his chest.  The magic number?  6:15.  At  least he's SUPER funny and engaged at 6:15…. let's me know he had a nice sleep.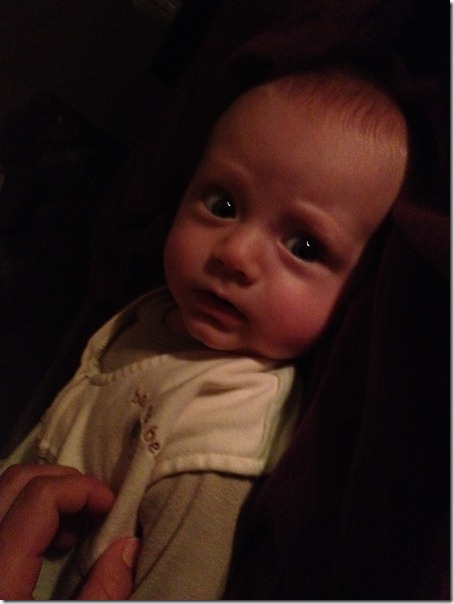 We commenced our usual morning routine… Diaper change, bottle, play time, and a little National Public Radio.  The NPR app is so great.  I grew up listening to NPR (the dum-dum-dum-dum-dum-dum-dum—dum-DUM! theme song is burned into my brain… anyone else know what I'm talking about?) and hope Henry doesn't mind listening to it, too.
Food for momma: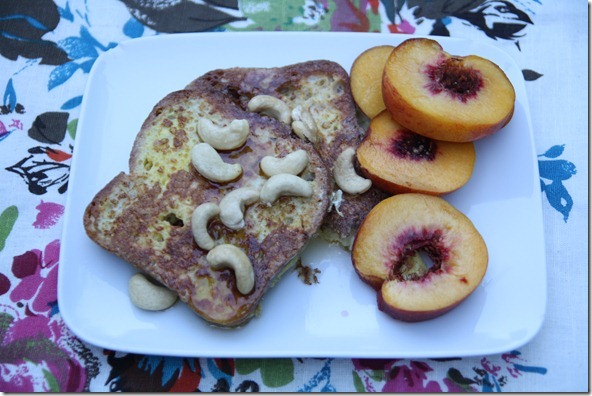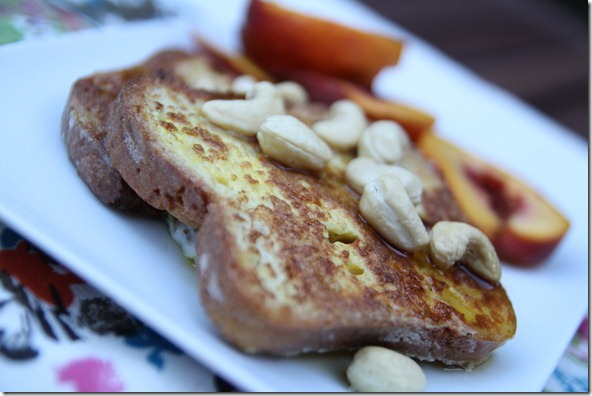 French toast, cashews, maple syrup, and peaches. 
And then, like the grandmama angel that she is, MomHTP came downstairs and babysat Henry so I could go back to sleep.  If this isn't all the makings of a wonderful Saturday, I don't know what is.
Happy official beginning of autumn!