So. Much. Fun!  When my mom comes to visit me, I never want my weekend to end.  Today was the annual Festival in the Park, which has been going on for nearly three decades.  It's a mix of an amusement park, art festival, and live performances, all centered around the beautiful Freedom Park.  Every year I've been here, I've said, "I'm definitely going to the festival," and every year, I blow it off.  But today – success!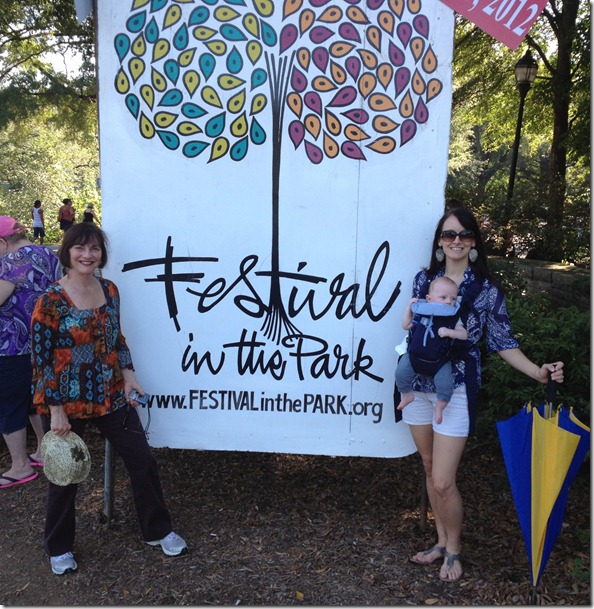 Before attending, we fueled up with blood orange margaritas at a nearby Mexican restaurant.  Obviously.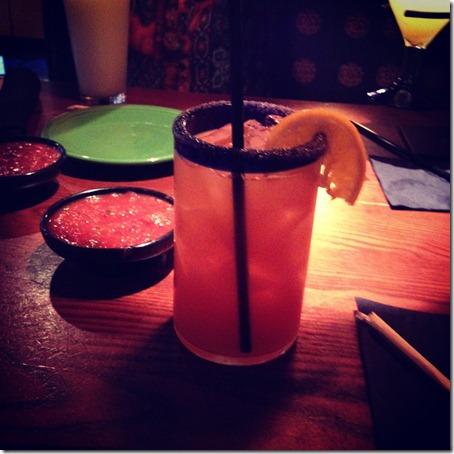 There were thousands of people at the fair!  Completely overwhelming for me – but I think Henry liked it.  He loves that carrier and loved checking out all the action and people and art.  Best $14 I ever spent at a consignment sale.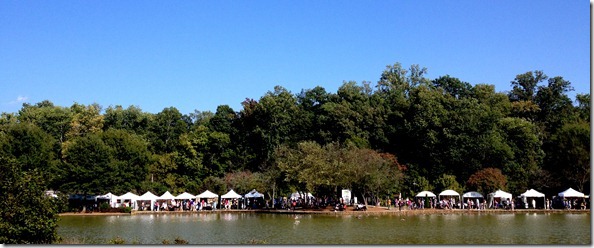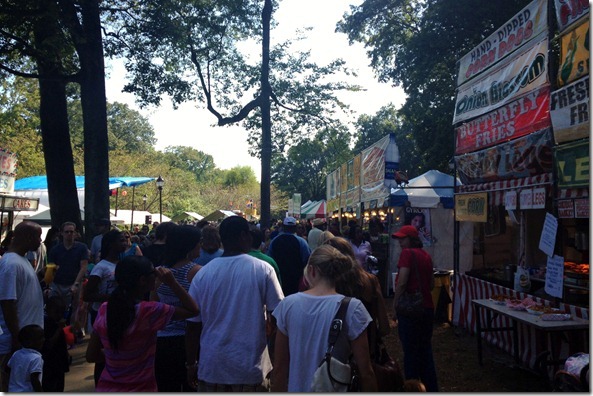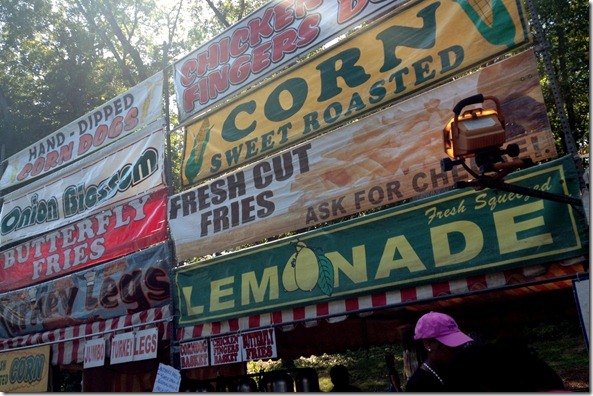 Lots and lots of pretty jewelry but even better FOOD!  So much fair food.  Fries and ice cream and funnel cakes and lemonade and corn on the cob and…. Oh, man.  All that is holy!  Has anyone ever had deep fried Oreos or Snickers?!  I bet they are amazing.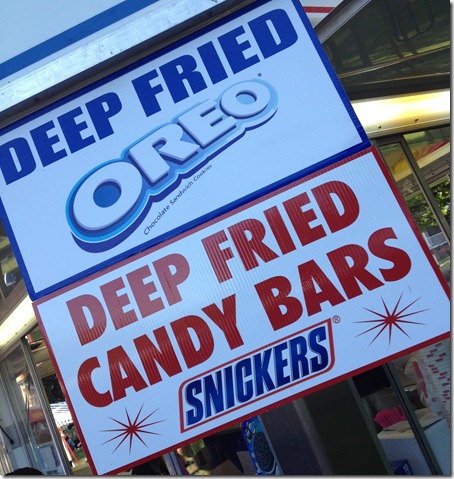 A good time was had by all.  I just wish the Husband was in town to enjoy it with Mom, Nick, Henry, and me (he's away on business).  Maybe next year.
Afterwards, Mom tucked Henners into bed, and the adults had Thai food.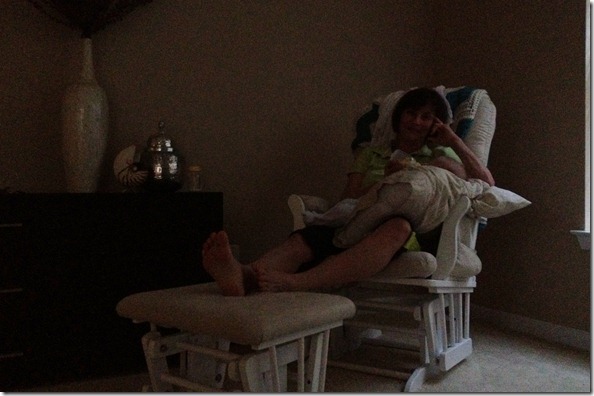 A good day, indeed.