Not much going on over here – it's an easy Sunday.  A little bit of playing…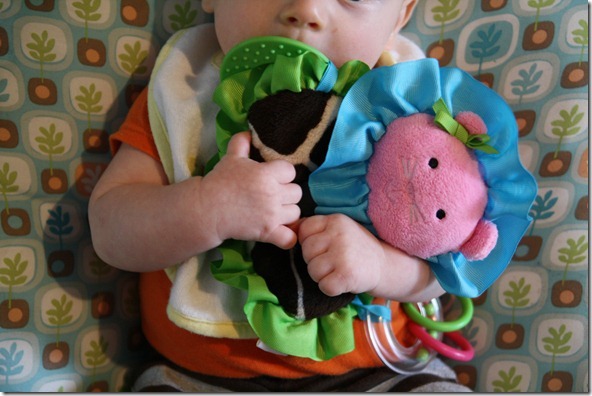 Some music…
(Henry continues to be obsessed with Celine Dion.  I'm trying to get him hooked on Journey.  Don't start stop beee-lievin'. )
And a little cooking…
A 'shroom and onion omelet.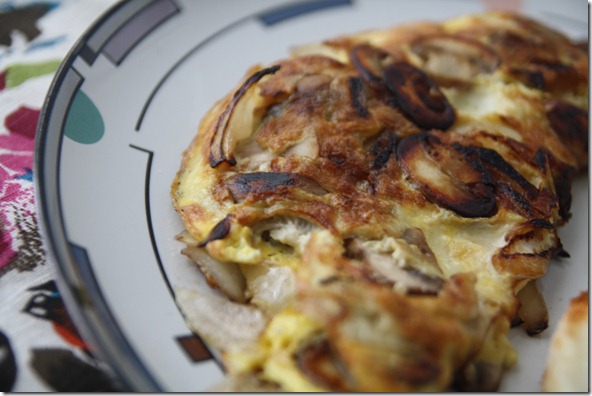 With a English muffin on the side.  The muffin is smeared with a tube of Italian herbs – you know the pre-made herbs you can find in the produce section?  Excellent toast topper.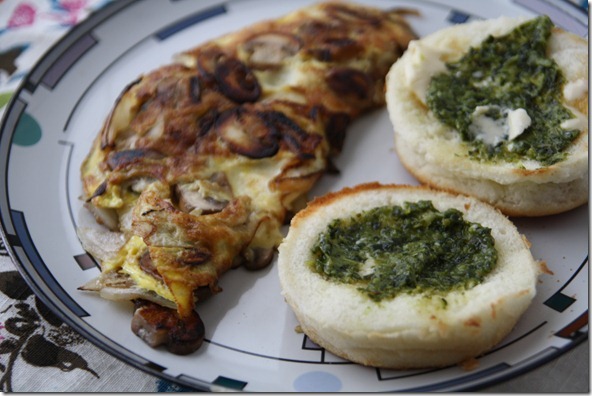 Thought of the Day:
"One day I woke up and realized that I could choose to be a winner or a loser.  I'm choosing to be a winner!" – my brother-in-law Nick (who says so many quotable things – I need to start writing them all down.)
Off to be a winner.