The Husband and Henry are out on the town, showing the grandparents around Charlotte, but I decided to stay at home and plow through some work.  All hands on deck!  I'm trying to do a week's worth of catch-up in a few hours.  It's not looking good.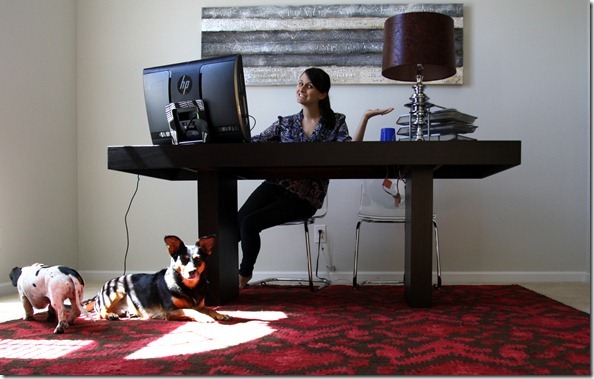 One very fun task: a conference call with my book publicist to discuss the upcoming release of the new Operation Beautiful book for tween and teen girls.  I'm so excited for this book – all the notes and stories in the book are written by young girls or by adult women reflecting on their teenage experiences. 
So, it's a crazy day, but luckily for me, there was a massive breakfast buffet prepared this morning, and we have a ton of leftovers. 
Hello, lunch.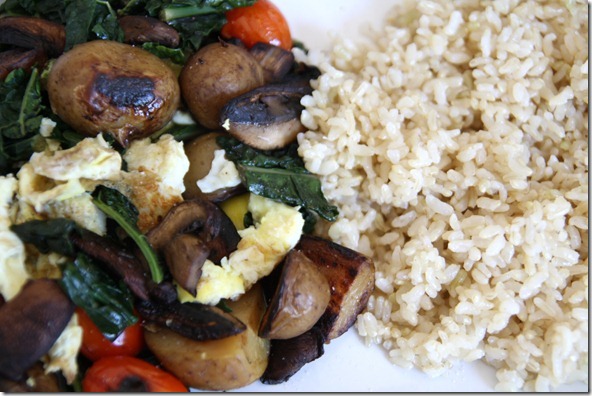 Kale, potatoes, eggs, tomatoes and rice.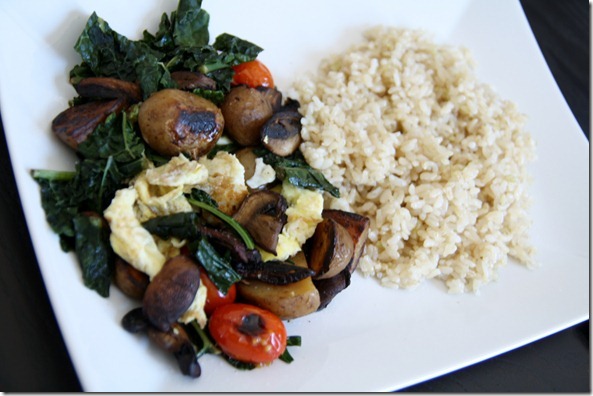 I'll leave you with this cute little story…
Henry is obsessed with the baby in the mirror.  There is also a mommy in the mirror, but she is not half as interesting as the baby in the mirror.  The baby in the mirror follows him everywhere!  On his play mat, in the bathroom, in the laundry room, in the grocery store.  We can find that other baby everywhere.  He is particularly in love with this flower mobile, which has a mirror in the center.  Hello, baby!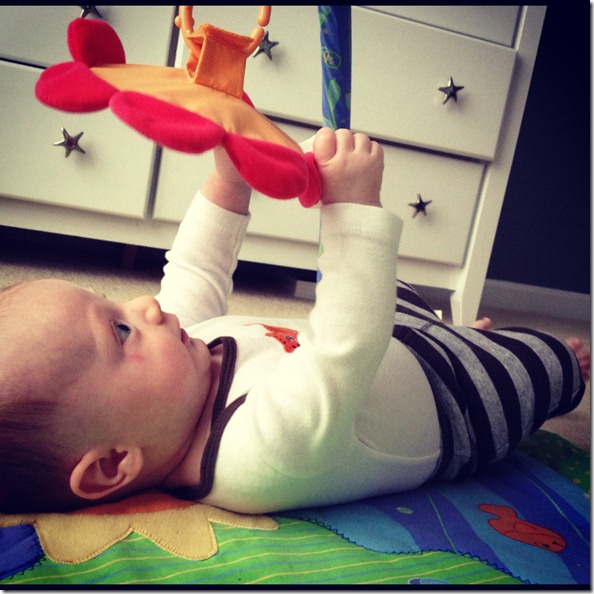 I caught him chatting with the baby the other day.  So funny.  I wonder how long it will take him to figure out that he's the baby in the mirror.