Please!  Can I have some?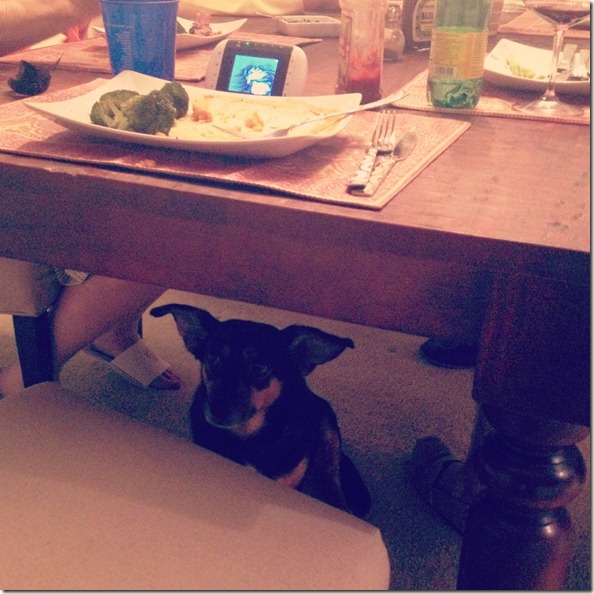 Funny story:  Kristien wanted to make his grandparents a traditional English dinner tonight.  So he went out and bought them lovely cuts of lamb with fresh mint sauce.  Now, he hasn't cooked meat in nearly four years, and I think he was a bit flustered by getting such an involved and elaborate dinner on the table. 
I sat down at my seat and discovered this on my plate… Somehow the vegetarians ended up with plain broccoli and plain grilled tofu.  That's it.  Hah.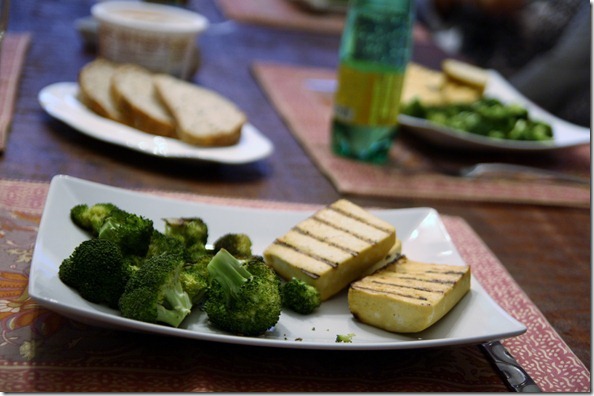 I heated up some curry.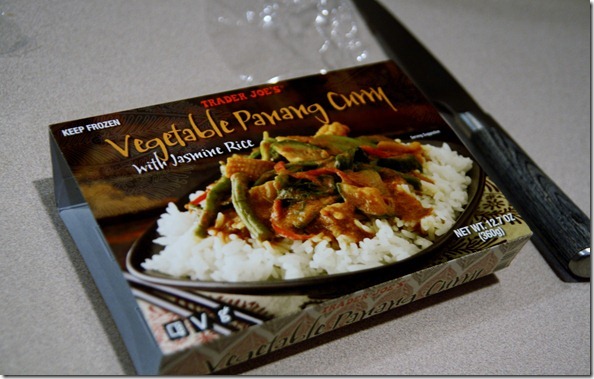 Much better!  (I hear the lamb turned out well, though!)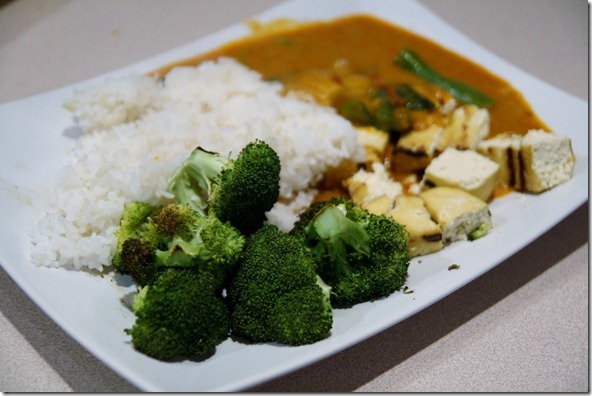 And yes, the pups got to eat the lamb leftovers.  Lucky pups.
Oh, friends.  Being a mommy was a tiring (and trying) experience today.  We'd been doing so well with our sleep training but really got out of a routine over the weekend, and we are all now paying the price.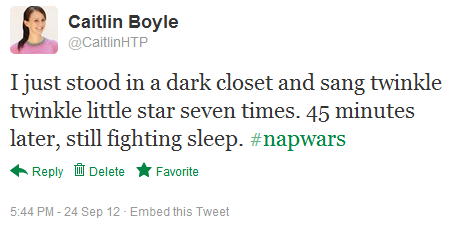 The Baby Whisperer says standing in a dark closet will help a crying baby calm down.  Guess what?  It does.  Kind of.  Now that I think about it… it actually might help the adult more than the baby.
If you had a rough day, too, I just wanted to let you know that you can do it.  Isn't that nice to hear someone say every now and then?  I know I really appreciate it… so… you can do it.  Whatever it is!  Whatever you're up against.  Nap wars, complicated dinners, work battles, mountains of bills.  If you're reading this, you've got it.
And if all else fails… head to the closet.  Sing Twinkle, Twinkle Little Star.  And repeat.