I'll make fun of myself before anyone else can – I participated in the yuppiest of all yuppie activities tonight.  I went on a pre-opening tour of the new Whole Foods Charlotte.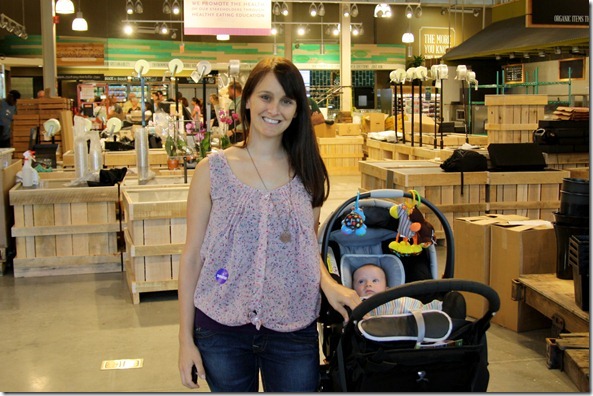 The tours ran all weekend and were open to the general public.  All that was required was a $5 donation to a wonderful organization called Friendship Gardens.  From their website:
Friendship Gardens is an expanding network of community, school, faith-based, institutional, public, private, and backyard gardens. Most of our garden partnerships share their harvest for the benefit of Friendship Trays who provide over 750 meals a day to members of our community who have limited access to healthy food.
Basically, Friendship Gardens partners with Meals on Wheels to deliver locally grown produce to housebound and low-income individuals.  I love how so many of the gardens are located right near Uptown!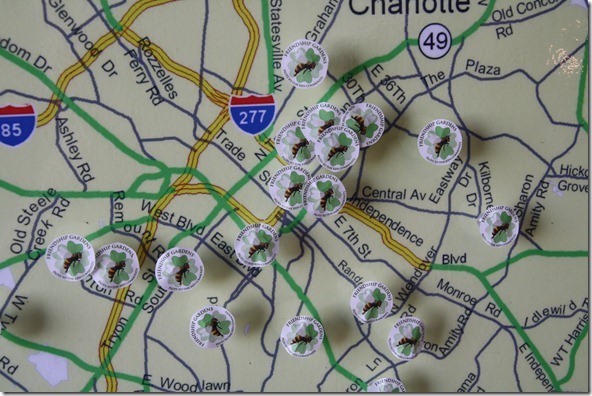 Back to Whole Foods…
So, when we moved to Charlotte, we heard whispers that a Whole Foods would be opening in the next few years.  We were excited because, obviously, as far as grocery stores go, Whole Foods is pretty awesome.  But I never could've imagined that Whole Foods Charlotte would be THIS amazing.  I know it's 'just' a grocery store, but this grocery store has cooking classes, a wine bar, a beer tasting room, an on-staff nutritionist to advise shoppers, and more.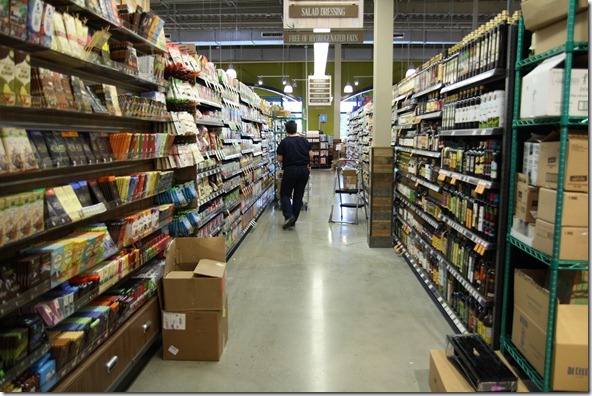 The store opens on Wednesday (if you're local, they're offering free breakfast at 8:30 AM in the parking lot!), so the aisles were still under construction.
We went through each department and listened to a specialist talk about the mission of Whole Foods.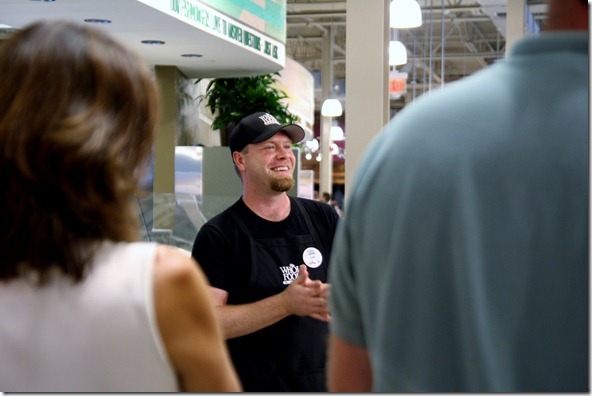 Fun facts about Whole Foods:
They maintain

strict ingredient standards

for every product on the shelves.  No artificial flavors, colors, or sweeteners.  No trans fat. 

Animal products sold in the stores were never treated with growth hormones or antibiotics or fed animal by-products.

They make an effort to promote good animal welfare practices.  Whole Foods labels many of their meat products using the

5-Step Animal Welfare Standards

.  At a minimum, animals must not be kept in crates or cages (Step 1).  Some of the animal products are Step 5+, which means the well-being of the animals is the primary focus of the farm and efficiency and economy are secondary – the animals must be born and spend their entire lives on one farm.

Whole Foods refuses to sell Code Red seafood (as according to

Blue Ocean

).  Code Red means that the fish species is suffering from overfishing or current fishing methods harm other marine life or habits.

They try to sell lots of local produce – the produce section was totally empty because local farmers still had to bring in their food!
Sure, Whole Foods is a corporate giant and it's not always perfect, but it's pretty awesome in many, many important ways.
Our tour included lots of food samples, of course.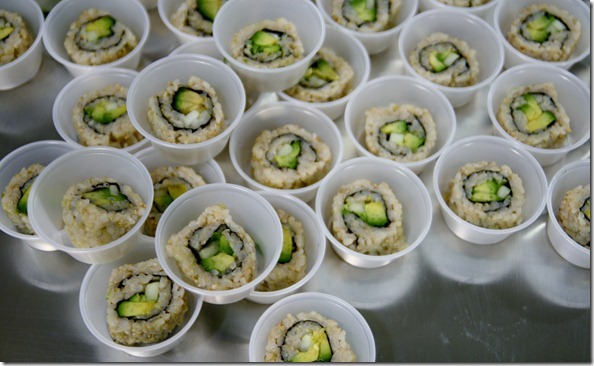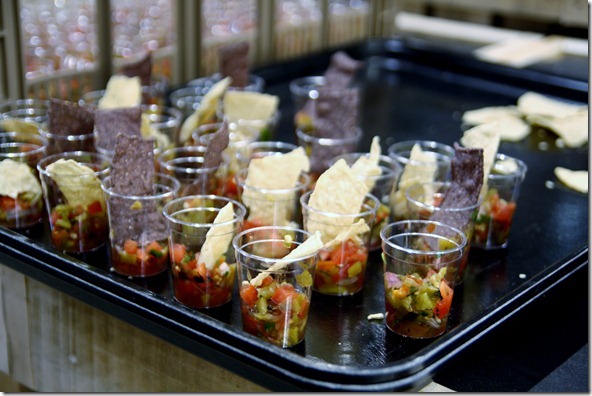 While the cupcakes were tempting, some of us simply focused on eating our hands.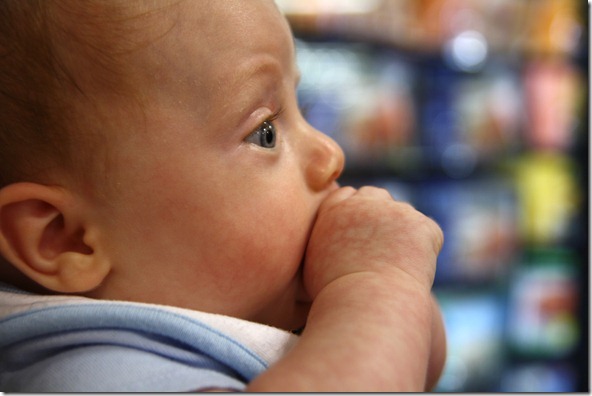 Henry has discovered that his hands are mighty tasty.
What I'm most excited about…
#1:  The bulk food section is ENORMOUS.  And they have liquids in bulk – like olive oil!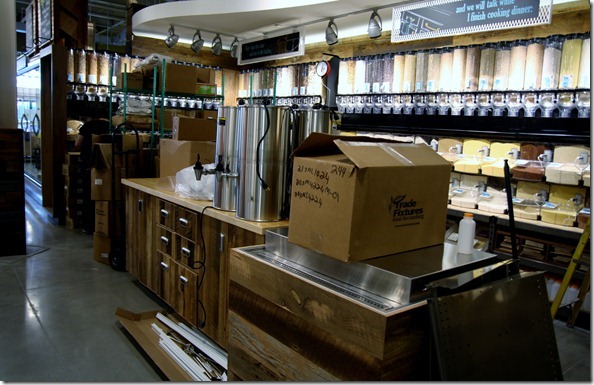 #2:  There is a wine and beer tasting area that seems like a separate pub, not part of a grocery store.  Is it sad that I can envision hanging out here on a Friday night?  Wait.  Please don't answer that.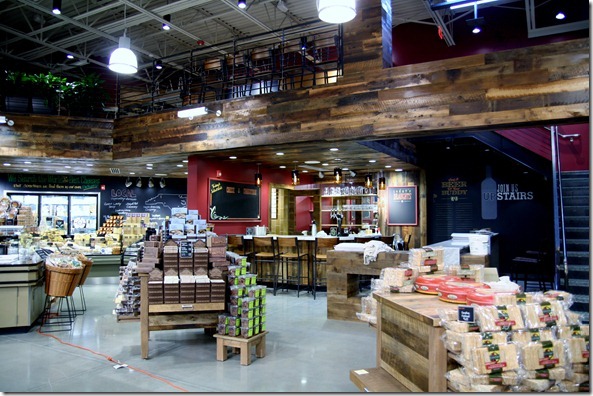 Of course – #3:  THE HOT BAR.  The magnificent and amazing hot bar.
I think my brother-in-law summed it up pretty perfectly when he said, "I never thought I'd be excited for a grocery store to open, let alone go on a grocery store tour, but THAT WAS AWESOME."  Hah.  Whole Foods lovers, unite!