Did you catch my sprint triathlon recap?  Here you go!
I'm alive.  Barely.  I'm feeling a bit under the weather, unfortunately.  The Hus took over almost all the babycare duties last night so I could get as much shut-eye as possible (I firmly believe that sleep can cure – or at least alleviate – about 98% of colds).  I guess I'm in the 2% because I still feel yucky.
After 12 hours in bed, I woke up with a start.  All I could think was, "Sustenance!  CALORIES!  Greens!"  I was hun-gry.
I made a green smoothie using the chocolate version of this protein powder, peanut butter, soy milk, frozen strawberries, and greens.  Trader Joe's now sells an organic mixed bag of baby kale, chard, and spinach.  Yum.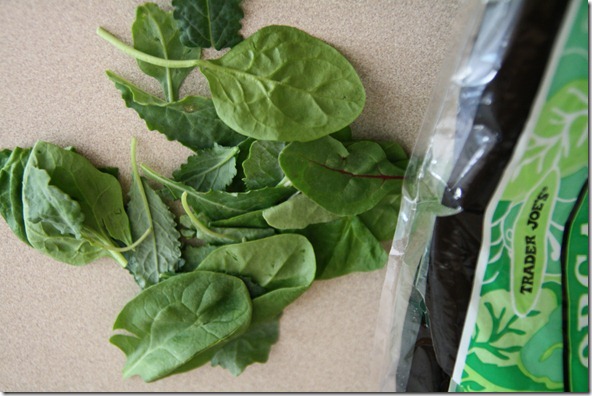 I could taste a bit of the tartness of the kale and chard, but if it was just spinach alone, the greens would've just blended into the rest of the smoothie.
Something Pretty
My friend Jasmine (she used to blog under the name Eat Move Write and once wrote a guest post for HTP about her decision to get gastric bypass) recently sent me this handmade family necklace.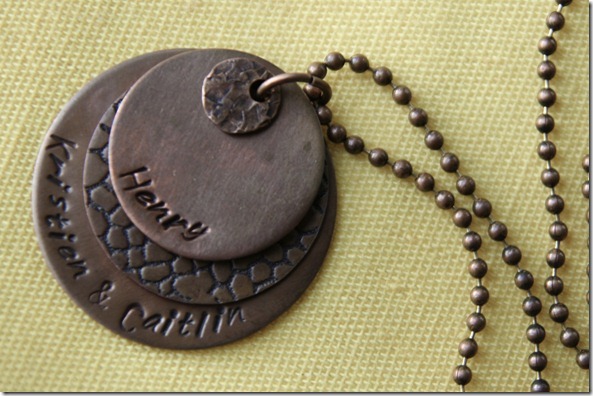 I gravitate towards extra-long chains and think this copper pendant is so beautiful.  And I love what it symbolizes.  I've been wearing it non-stop – I even wore it last night on our Whole Foods tour.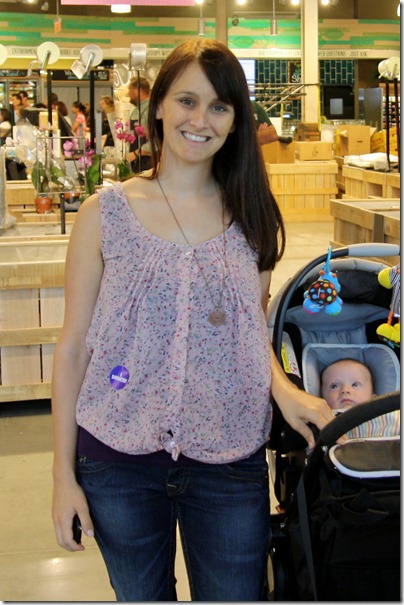 Jasmine said to me in an e-mail, "After a battle with infertility for 2.5 years, we lost our twin pregnancy early this year. After that I threw myself into my jewelry hobby. It was sort of the only way I could figure out what to do with my grief. We should have been about to welcome our twins right now. Instead, I'm launching a new business called Bama + Ry. It's not the something I desperately wanted, but it is something, and for that, I'm grateful. You have to find the light, you know?"
Jasmine's work is truly stunning.  Here are a few of my favorites (besides the custom family necklace, of course):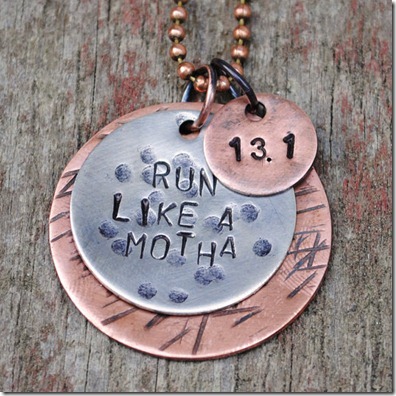 Fueled by Caffeine and Dreams (yup, that's me)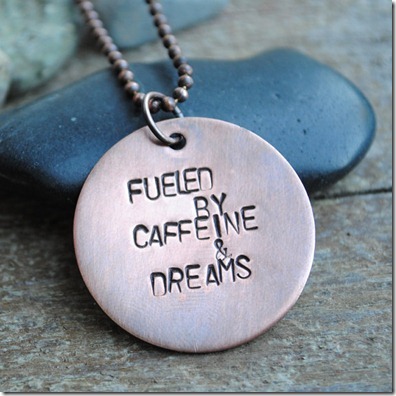 Miscarriage Tribute (so sweet)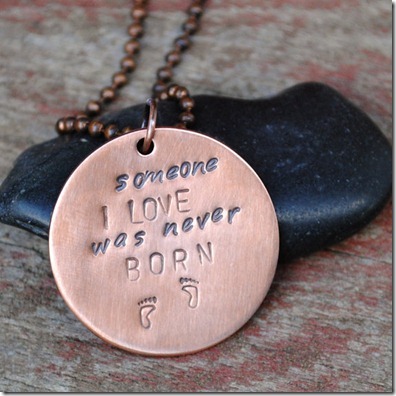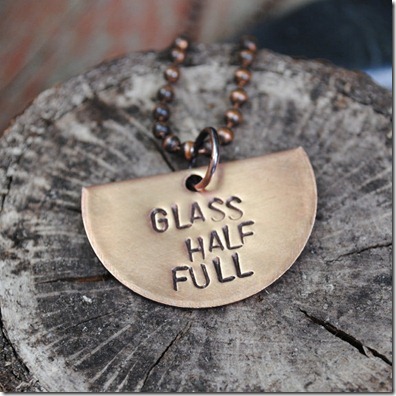 She has tons of other great – and inspiring – pieces in her shop.  Since Jasmine has been such a fixture in the blog world for so long, and because she is such a wonderful person, I really wanted to feature her work.  If you order anything, use the promo code HTP20 at check-out and receive 20% off.  Happy shopping! 
And happy Monday.