After Saturday's triathlon, I was riding high.  I was SO ridiculously proud of myself and felt on top of the world.  My plan was to come home, eat a hearty lunch, and take a long nap.  Unfortunately, sleep never really happened.  The Husband needed to run some errands, and Henry wanted to play.  I didn't get to 'recover' the way that I wanted to, and 12 hours later, I started to feel sick.  Body aches, a runny nose – the symptoms eased up Sunday morning, but after a busy day, the illness came back full force.
Exercise is, of course, good for you in a number of ways.  One benefit of exercise is that boosts your immune system and helps prevent illness.  In fact, exercise actually increases the production of immunoglobulins (antibodies that attack illness on a cellular level).  Exercise also boosts the production of natural killer cells, which fight cancer.  (Source)
The key, however, appears to be exercising in moderation.  Moderate exercise is usually define as 30 – 60 minutes of, well, moderate effort five days a week.  Intense exercise is more than an hour of exercise at near maximum effort.  Interestingly enough, intense exercise actually suppresses the immune system.  The suppression can last anywhere from a few hours to several days; the length of the suppression seems to be directly related to how hard and how long you engage in exercise.  That's why many people catch colds following a marathon and – I'd wager – why I'm feeling so sick after Saturday's triathlon.
Here's a summary of a rather interesting experiment that illustrates the point:
Scientists from the University of Illinois and other schools first infected laboratory mice with flu. One group then rested; a second group ran for a leisurely 20 or 30 minutes, an easy jog for a mouse; the third group ran for a taxing two and a half hours. Each group repeated this routine for three days, until they began to show flu symptoms. The flu bug used in this experiment is devastating to rodents, and more than half of the sedentary mice died. But only 12 percent of the gently jogging mice passed away. Meanwhile, an eye-popping 70 percent of the mice in the group that had run for hours died, and even those that survived were more debilitated and sick than the control group.  (Source)
Furthermore, one study found that the mortality 'sweet spot' for running is about 15 miles a week.  Researchers found that runners who completed 15 miles a week had the lowest all-cause mortality rate; runners who ran greater distances had a higher mortality rate (it's worth noting all runners had a lower mortality rate than non-runners).  The research author said that:
Our paper on the potential dangers of excessive endurance exercise is meant to shed light on a largely underappreciated risk of extreme exercise such as marathons and ultra-marathons. Over years to decades this type of prolonged strenuous running can take a toll on cardiovascular health, in essence causing premature aging, scarring, stiffening, thickening of the heart and blood vessels.
Does this mean we should entirely avoid intense exercise?  Well, not exactly.  It does mean that if you're just concerned about the health benefits of exercise, you can rest assured that there's nothing 'wrong' with sticking to moderate exercise, both in terms of intensity and duration.  If you find intense events fun, that's okay, too.  Just be wise about how frequently you do them and how you train when you're already feeling under the weather.  Occasional intense exercise isn't necessarily bad for you – you just need to be smart about it.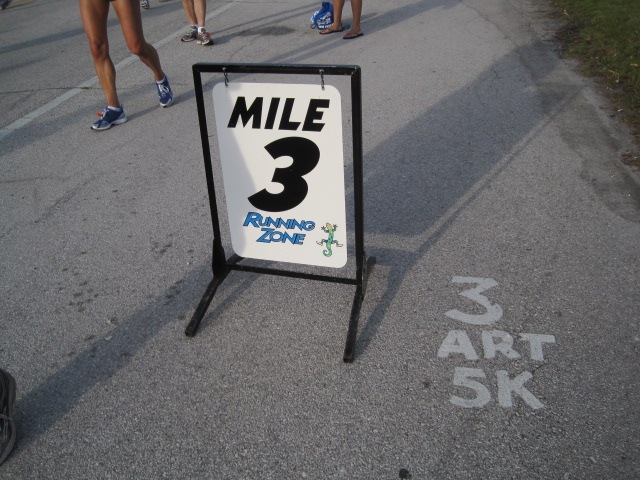 The biggest takeaway?  Rest days are very important, for both muscle and for immune system recovery.  And after an intense event (like a marathon or triathlon), be extra careful about getting enough sleep, eating nutrient-rich foods, avoiding sick people, and washing your hands.  I don't know about you, but I'm always looking for a good reason to nap, and now I have one!
Have you ever gotten sick immediately after a big race?