Made these cookies tonight.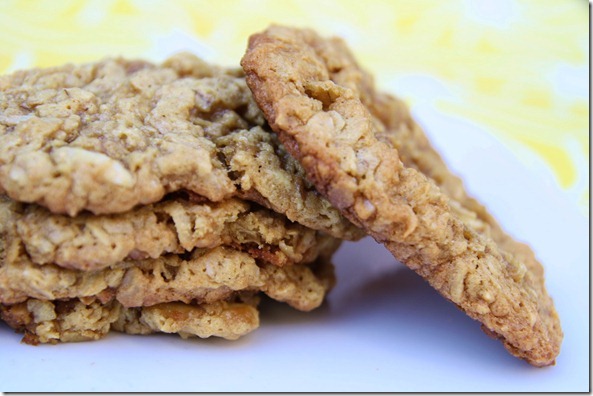 And now I'm watchin' The Office Season 1.  Jim and Pam are so cute.
Today was a total SAHM day that revolved around little Henry.  The Husband asked me what I did today, and all I could say was it was a whirlwind of feedings and diapers and outfit changes and smiles.  I did, however, use naptimes to read the first few chapters of The Sun Also Rises – I found a box of books from high school lit class – and watch the men's Olympics triathlon, which was good but not half as dramatic as the women's race.  I rode my stationary bike while fast forwarding to all the good parts – a grand total of 45 minutes. 
That's all I've got tonight, so here's an interesting story for you:  What's The Cost of an Olympic Medal?  Did you know…
The physical medals themselves have value, of course. A gold medal, which is made of both silver and gold, is estimated to cost approximately $1,000. Governments also give money to their winning athletes, although the reward varies by country. In Singapore, the national Olympic committee awards gold medalists $800,000; if you're from Kyrgyzstan, you get $200,000; in Russia, $135,000. By contrast, American athletes get just $25,000 per gold — on which, unlike in most other countries, they must pay tax… Of course, just reaching the Olympics incurs huge costs. In the U.K., every gold medal is estimated to have  required $15 million of investment.