The last 12 hours or so have been filled with lots of errands.  The most fun one?  Going to a massive consignment sale hosted by For Every Season; for local readers, I think the event lasts through the weekend.  I love the HECK out of these children's consignment events (this is my second; I think they host similar events in most major cities).  I was always a thrifter but now that I have Henry to shop for, it's even better.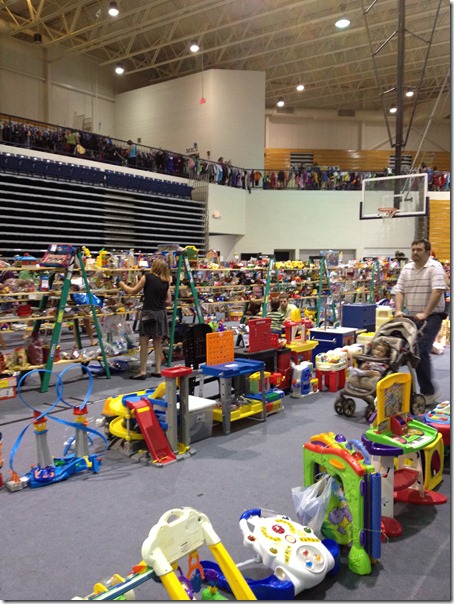 See the row of clothes on the second level?  SO. MANY. DEALS.  I walked away with:  a bottle warmer, new bottles (in their original packaging!), a baby carrier (going to try another brand to see if Henry likes it), and 15 different pieces of clothing for a mere $78.   If I were paying retail, I would've only been able to afford the carrier and warmer.  I can't wait until the baby is more into toys so I can snag some big goodies, like slides and playhouses.
Errand #2:  Routine baby doctor appointment.  Grandpa came, too, which was amazing because the doctor was running an hour late and Henry was in desperate need of lots of entertainment.  Two adults are far more amusing than one.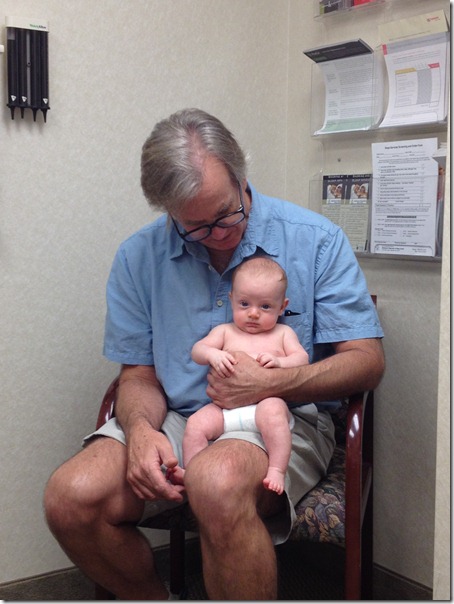 Survey says… Henry is healthy as a colt. 
And last, but not least, I accompanied DadHTP on a shopping trip – he wanted new glasses.  Shopping for new glasses for yourself is hellish.  Shopping for someone else is so much more fun.  We picked out a blue and a brown pair.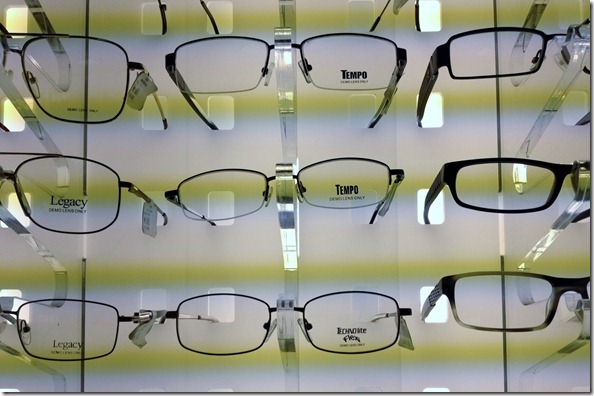 And thankfully, now I am done with errands for the next few days!
Lunch: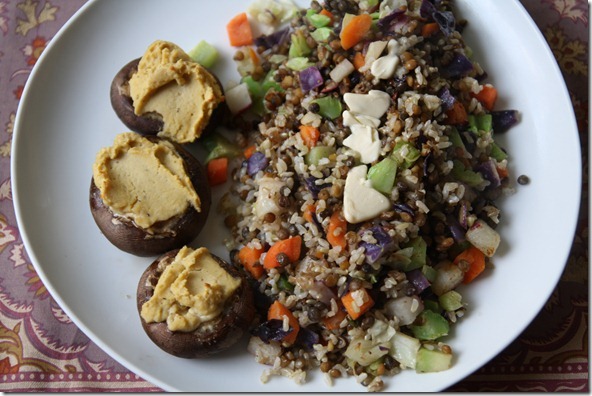 A stir-fry of chopped veggies and lentils with a few hummus-stuffed mushrooms on the side.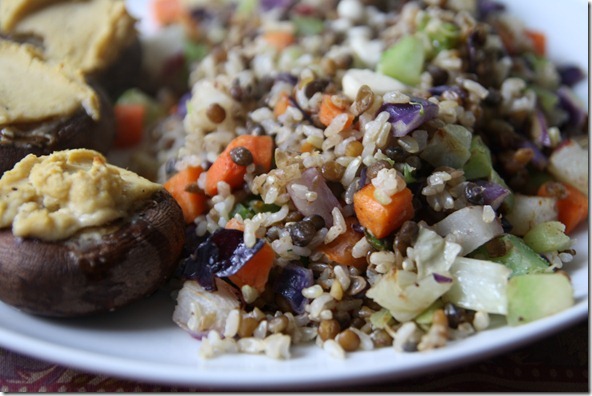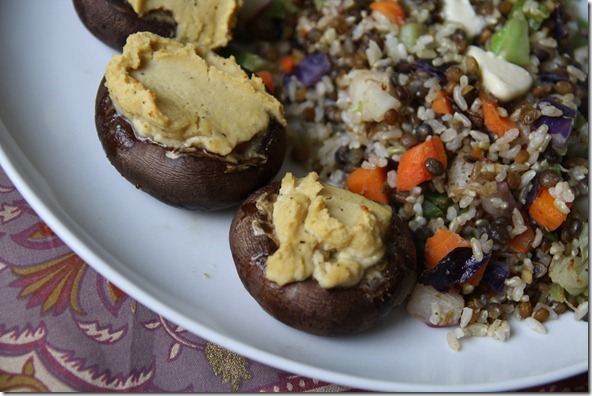 What errands are y'all tackling today?