Anyone else host an Olympics watch party last night?
I was a little doubtful of the opening ceremonies at first, but the organizers proved me wrong.  It was awesome – like a West End production.  Although… I am questioning the face dresses the ladies who accompanied the national teams wore (I guess you would've had to seen it to appreciate it).   And did you hear Team USA's uniforms were made in China?  That gave me a chuckle.  You KNOW someone got fired because of that oversight.
Babies watched the games, too.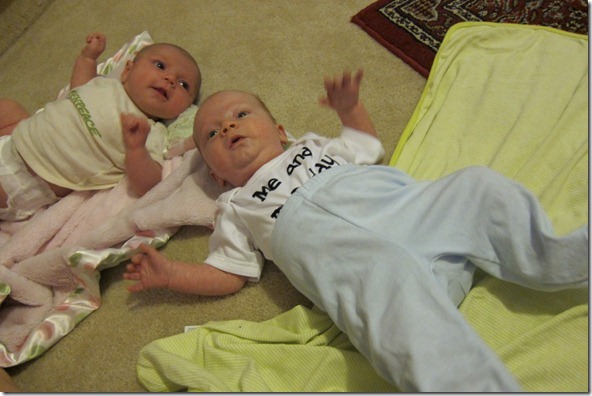 Although they eventually found the whole parade of athletes boring.  Who'll admit that they've never heard of half of the countries competing in the games?  Me!  I need to brush up on my geography.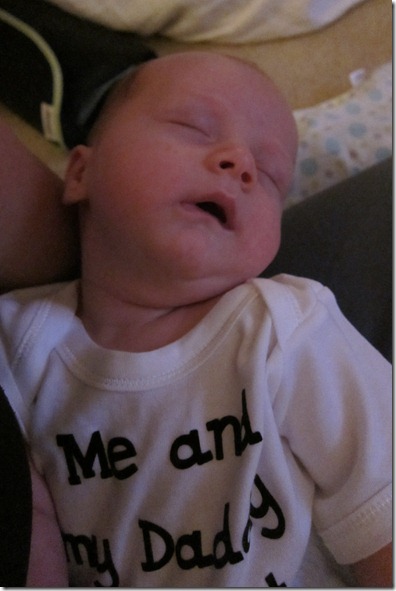 What sports are you most looking forward to?  I'm pumped for:
The triathlon (obviously)

The marathon

Gymnastics

Swimming (obviously)

Weightlifting
Well, as is typical for any party, I woke up to an entirely trashed house.  A sign of a good time, right?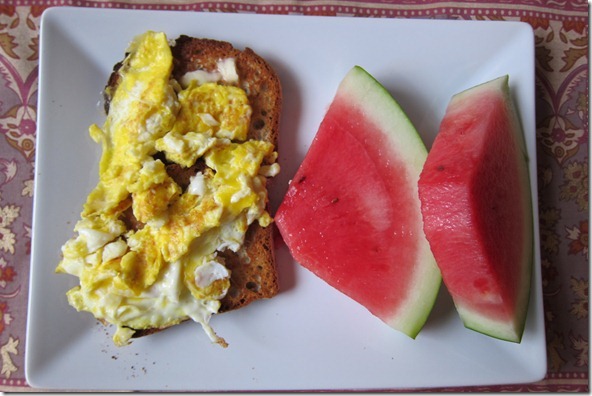 Eggs, toast, and watermelon.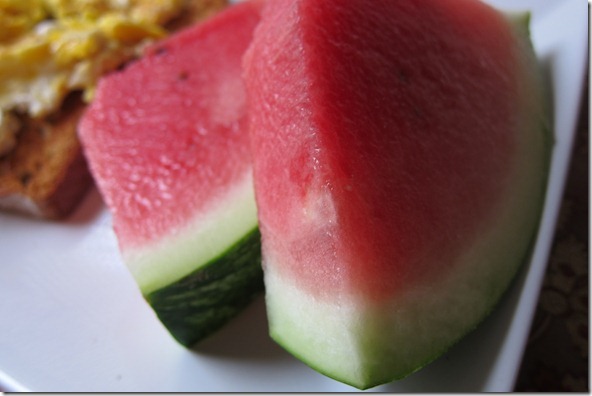 Well, well.  We have a big day planned so I better hop to it.  Good things are yet to come!