My, my.  Henry and I have had quite the day.  We ran errands together; we vacuumed the house together (Henry in his carrier; makes vacuuming quite the workout); and we went to the gym together.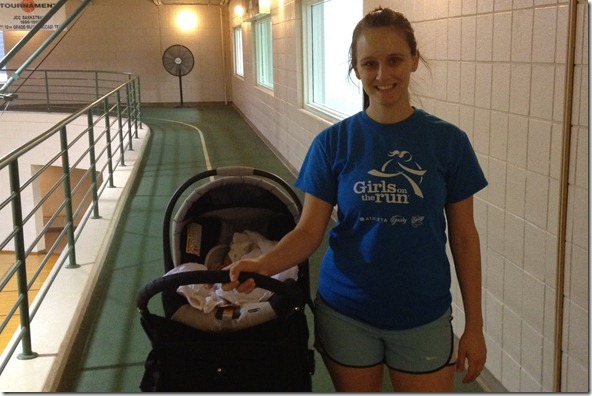 Last week, DadHTP had a great idea.  He remembered how my mother would take me in my stroller to the mall for exercise.  I was born in the end of April in Miami, so the weather was probably similar to what Henry and I are experiencing now:  mid- to upper-90s.  In this type of weather, there are only three ways to walk with a baby:  early in the morning, late at night, or inside.  I'm not too keen on taking Henry to the mall – our workouts would end up costing me a ton of money in clothing and random knickknacks – but Dad suggested our gym's indoor track.
Hardly anyone uses the indoor track, which was nice because I didn't want to impose on anyone with the stroller.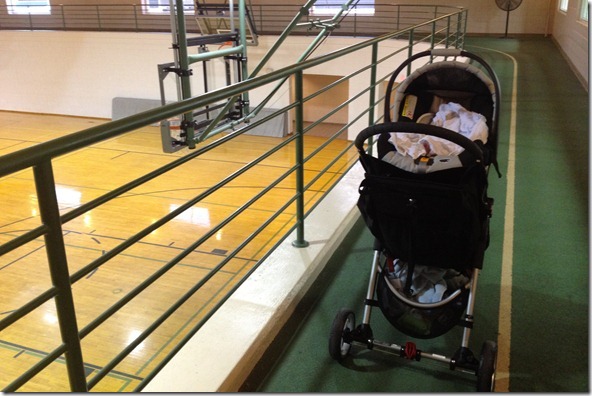 12 laps around is 1 mile.  We did 24 counterclockwise laps – 2 lovely, air conditioned miles!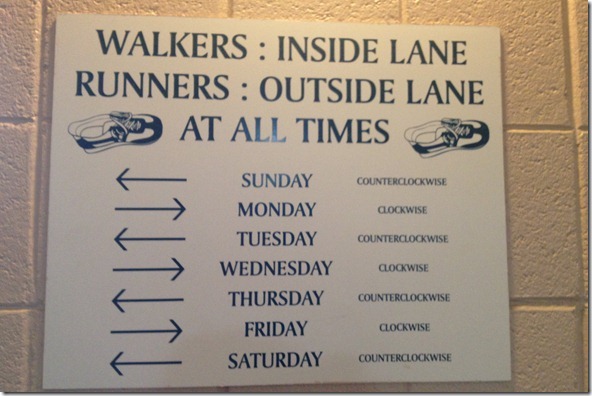 It actually ended up being COLD on the track, thanks to these heavy-duty fans.  I was glad I had a blanket for Henry.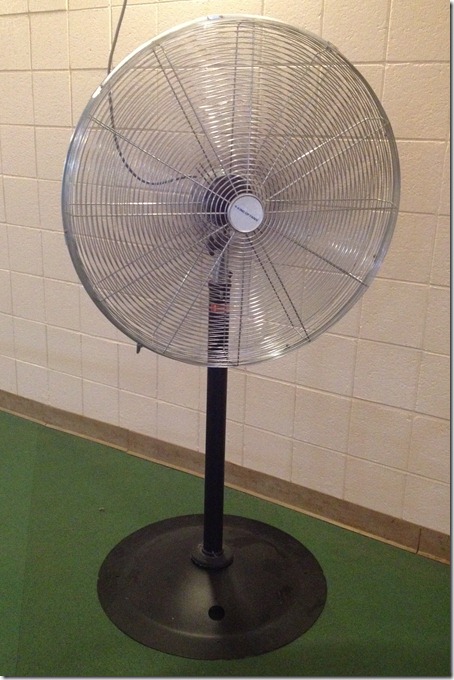 I'm pretty pumped that we've found a comfortable, safe, and FREE way for all three of us (Henry, Dad, and I) to walk during the summer.  Indoor tracks for the win!