Last night, our friends Jen, Jeff, and their son Wyatt came over for dinner.  It's always wonderful to see friends, but it's EXTRA nice when they bring us a baby meal.
Jen and Wyatt just won the stroller division of a local race – she's a speed demon (and Wyatt is a good coach). She and Henry had a nice little talk during which Jen explained that Henry needs to be my coach, too.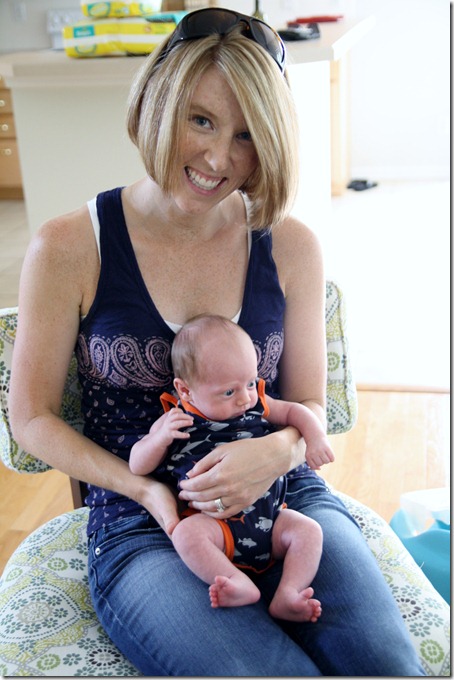 They brought over a roasted vegetable quinoa dish and a yummy spinach and strawberry salad.
The best part of the salad was this dressing – not too sweet and just fruity enough.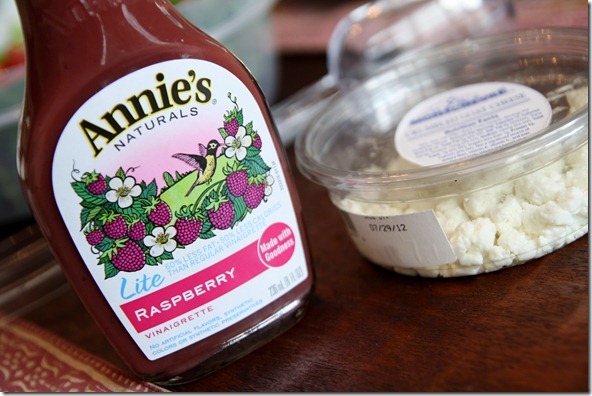 Jen and Jeff headed out early because Wyatt needed to go to bed, and then our friends Nicole and Isaac stopped by on their way home from a party.  It was nice to be so social and not have to leave the house – I'm not complaining!
We stayed up far too late, but Henry went easy on us last night, so it's shaping up to be quite the nice Sunday over here.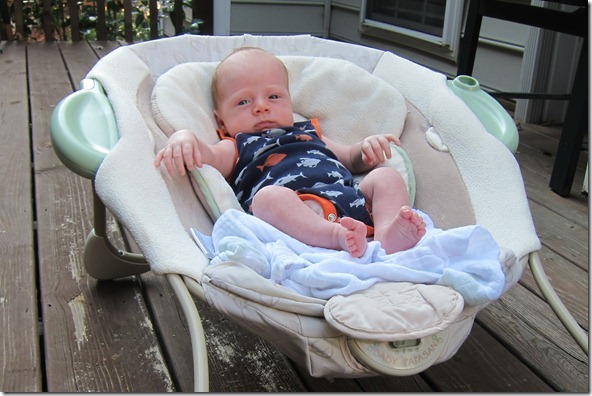 His hair is getting REDDER every single day!  I'm so excited.
It was cool enough to eat breakfast out on the deck.  I had melty cheese toast and watermelon.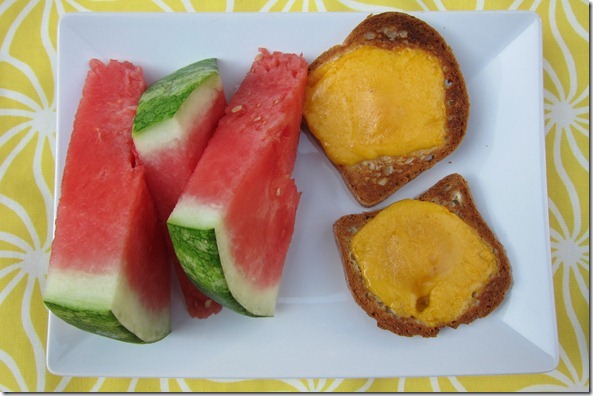 Maggie helped with the watermelon.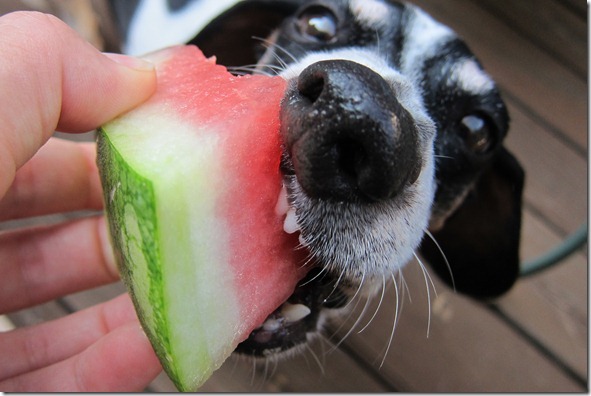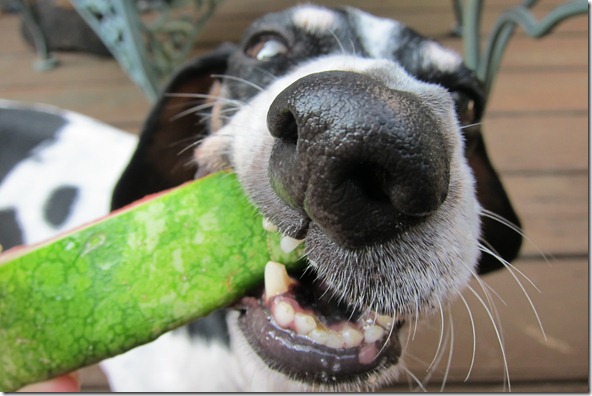 Maggie has never met a food she didn't like.  Speaking of which, here's a funny (but gross) story.  Yesterday,  Henry's umbilical cord stump finally fell out. I was changing him in the middle of the night and was completely surprised to see his belly button!  I searched his pajamas and found the stump; I wanted to show it to the Husband so I set it aside on the blanket we change Henry on.  Guess what I couldn't locate several hours later?  Yup.  I'm pretty sure someone (i.e. Maggie) ate it.  Proof that my dog will literally eat anything. 
I'll leave you on that note.  Happy Sunday!