Happy weekend!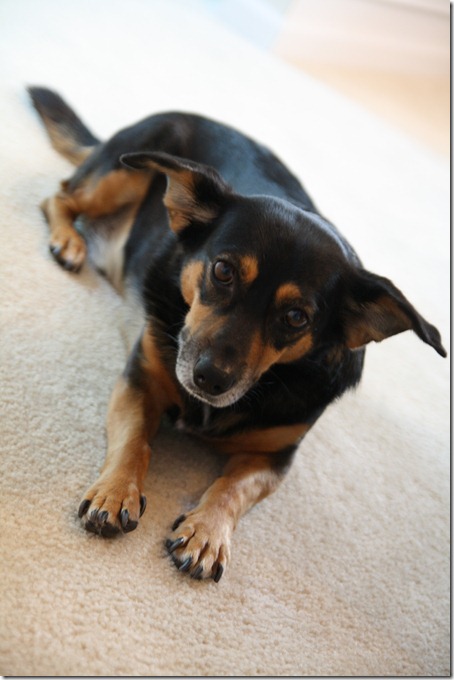 Do you have fun plans for today?  I do – I'm going to run some errands with Henry all by myself.  I'm actually looking forward to it (the adventure of going out alone, not running the actual errands).  Pray that I survive!  I've got a stocked diaper bag, an extra change of clothes for both Henry and I (in case of pee explosions), and my emotional BGP (big girl panties) on. 
The Husband was in charge of breakfast: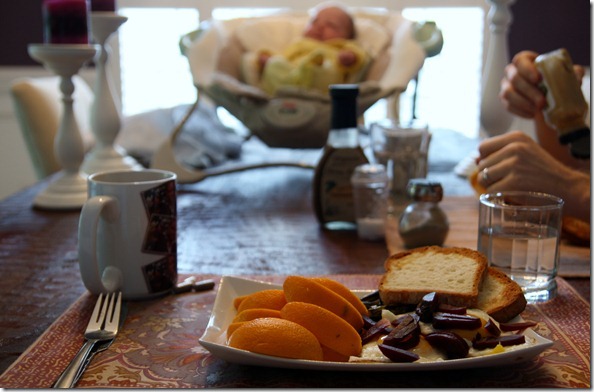 He always does the prettiest presentations.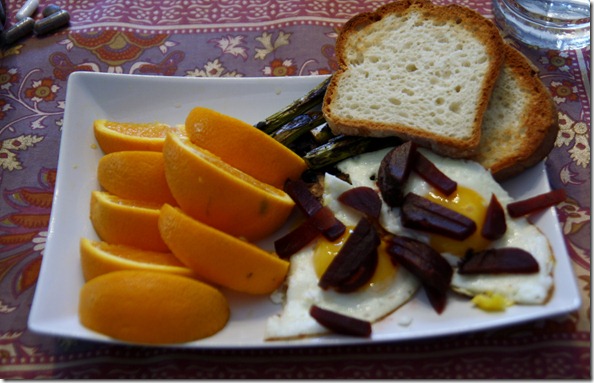 Sunnyside up eggs
Beets
Toast
Grilled asparagus
A deliciously juicy orange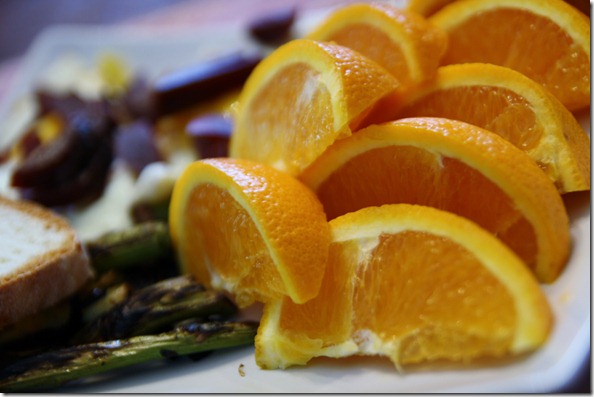 And coffee.  A big cup of coffee.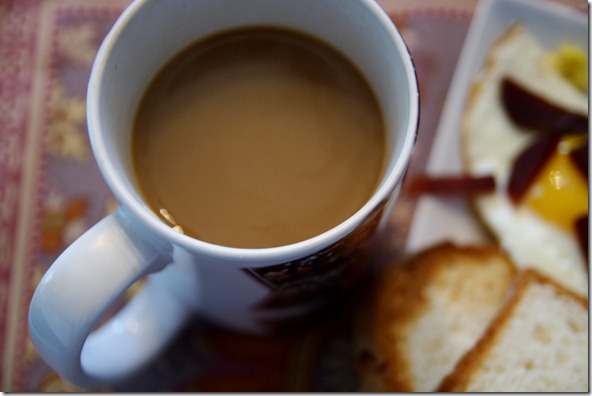 In addition to our errands, DadHTP and I have figured out a way that we can exercise together again.  We used to swim together two or three times a week but obviously haven't been doing that lately.  And we would've been walking outside together but it's too hot out!  But I think we found a creative solution – and Henry can even participate. I'll be sure to explain later.  Hopefully it will be a success.  I miss my workout buddy.
Hope you have a sweet Saturday!