I have a new favorite food combo:  roasted eggplant and Ranch dressing.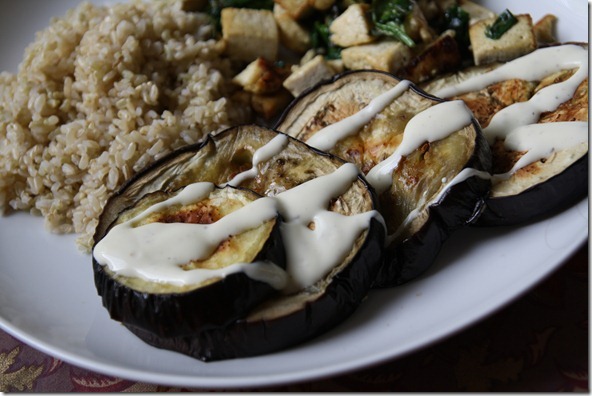 There's something about the two that blend together so perfectly.  Plus, I'm always a fan of simply using salad dressings as sauces.  Way easier than making a sauce from scratch and way cheaper than buying bottled sauces.  We have a sauce fiend in the house (the Husband); anytime I can convince him to use balsamic or Italian dressing in lieu of a $6 specialty sauce is a good meal, indeed.  He doesn't like Ranch so I get it all to myself!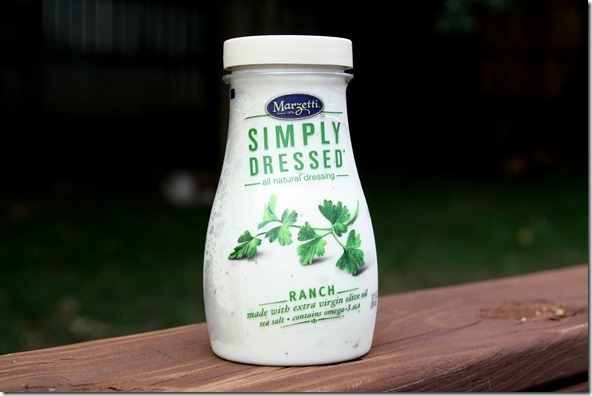 To make the eggplant:
Wash and slice
Lay on greased glass casserole dish.
Salt generously.
Drizzle in oil olive.
Bake at 415 for 30 minutes; broil for two minutes to finish it off.
No need to let the salt sit… I've found this method keeps the eggplant from turning bitter just fine.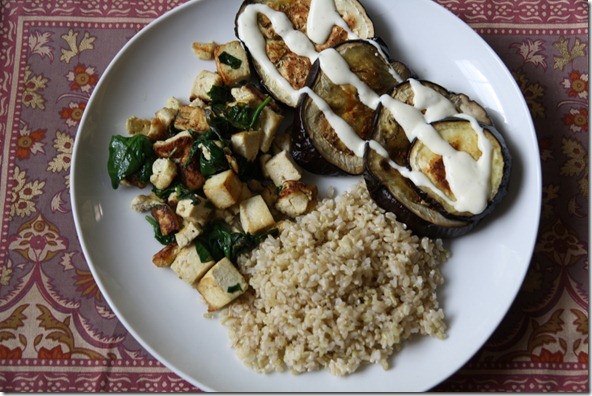 With brown rice, cast iron tofu, and spinach.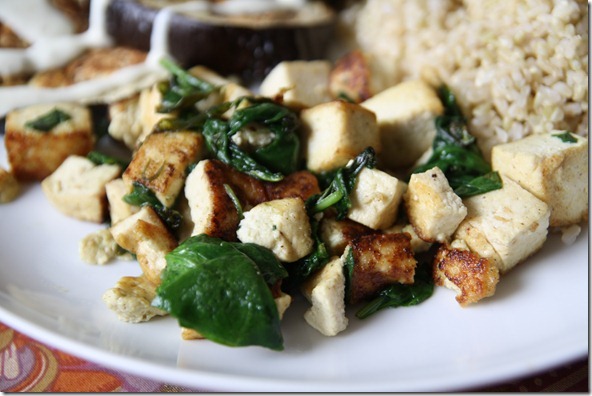 I hope everyone had a nice day!  I had a bit of a disappointment this morning because Henry and I were supposed to go to a breastfeeding moms meeting at our hospital, but I got the time wrong, and we missed the meet-up.  Ugh… don't you hate it when that happens?  I had been looking forward to it all week long.  Maybe next time!  We made up for it with a sponge bath (Henry likes his hair washed) and several episodes of Mad Men.  And now we're going to go on another walk because it's cooling down.  Not a bad consolation prize, if you ask me.
Thought of the Day:
"Success is not the key to happiness. Happiness is the key to success. If you love what you are doing, you will be successful." – Albert Schweitzer