Or for those who are getting back into the sport – like me!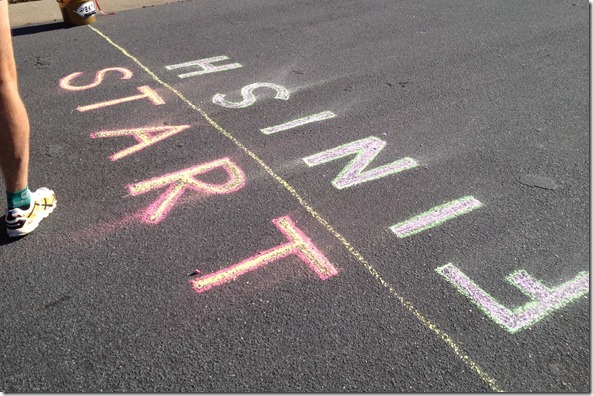 On Monday, I've got my four-week post-partum check up.  Also known as the appointment that will or will not give me clearance to exercise beyond walking.  I've got my fingers crossed that I'll get the all-clear; I feel great and am very much looking forward to getting back into shape.  
I've got multiple goals – they don't all have to be achieved right away!
Get back into running shape – I haven't run a single step for 26 weeks.

Return to swimming; I swam until a few days before delivery so this shouldn't be too hard, but I would like to increase my distance back to my pre-pregnancy normal.

Strength train and build muscle.

Do a sprint triathlon before the season ends.
I've been thinking a lot about how to tackle my return to fitness, and I think one word sums it up quite well: SLOWLY.  I know that doing too much too soon could be disastrous, especially considering that my priority is taking care of Henry.  I'm not looking to wear myself out or feel miserable on top of the mild sleep deprivation that I'm (obviously) suffering from.  I also don't want to spend tons of time away from Henry and the Husband.  On the other hand, I think it will be good for me to return to my beloved hobby and do something for myself.  I just need to tackle my goals slowly to ensure success.
I want to work up to a 5K by the end of September.   I'm planning to use the Couch-to-5K Running Plan; it's a nine-week walk/run program that assumes you can't jog more than 60 seconds at a time to start off with.  Honestly, 60 seconds of jogging sounds really hard right now, so I may add a few weeks to the beginning of the program and start with shorter run intervals.
The walk/run method is exactly what it sounds like:  you walk for a bit and then run for a bit.  Some programs are based on distance ("run for 0.25 mile") and others are based on time ("run for 30 seconds").  Others don't follow a strict interval program and encourage you to simply run until you need a break.  Over time, you decrease the amount of walking and increase the amount of running; the goal isn't necessarily to totally phase out walking.  There is NOTHING wrong with walking breaks!  In my book, you're still a runner even if you take walking breaks.
I really love the walk/run method because it keeps you from feeling physically and emotionally burnt out.  Walk/run is also great because you see true improvements each week.  It's very motivating!  Attempting to run 2.0 straight miles right now would probably be extremely DE-motivating because I'd crash and burn within the first 500 yards.  But I could probably walk/run 2.0 miles and finish feeling pretty decent.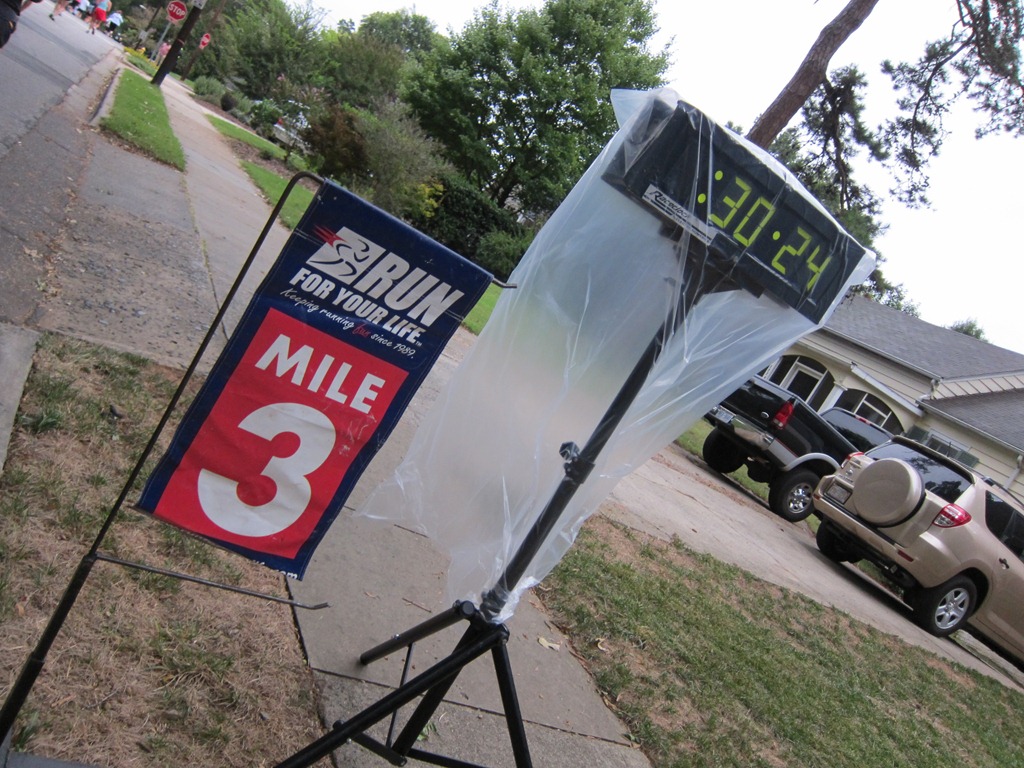 Here's a quick summary of other 5K training plans for beginners that encourage the walk/run format.
A 7-week plan from Mayo Clinic
A 15-week plan from Jeff Galloway
An 8-week plan from Hal Hidgon
A 6-week plan from Fitness Magazine
A 7-week plan from Shape Magazine
I could look at this experience – having to rebuild my running endurance back from nothing – and be annoyed, but honestly, I'm very excited.  I'm looking forward to proving to myself that I can do it all over again – and have fun at the same time. 
Have you ever used a walk/run training plan?  What did you think of it?