Eating meals out on the carport – is this a down South thing?  I have so many memories of my Grandpa Jakie Baby eating tomatoes (whole, like apples) and cloves of garlic ("To put hair on your chest!") out on his carport.  And we still gather on carports to this very day.  I guess dining rooms are just too small to hold all of our family and friends!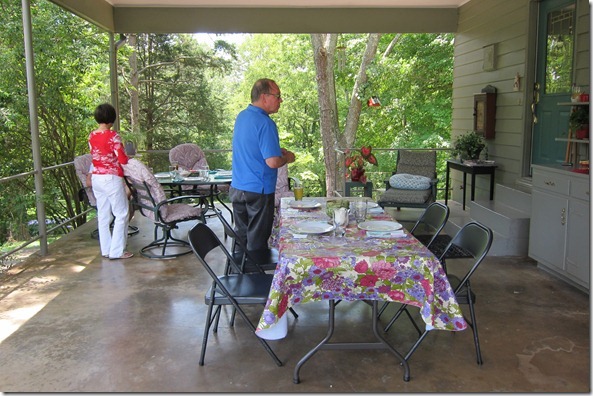 My aunt and uncle hosted a delicious get together in honor of Henry.  I always love eating at their place because my uncle is an excellent cook. 
Food for the adults…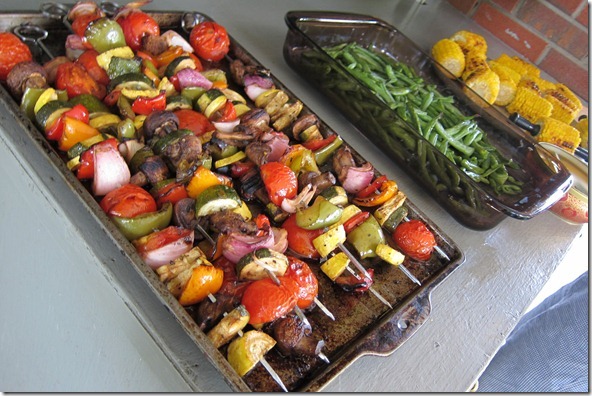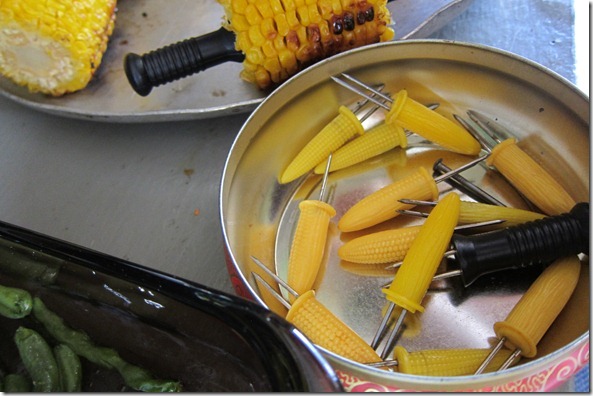 And food for the baby…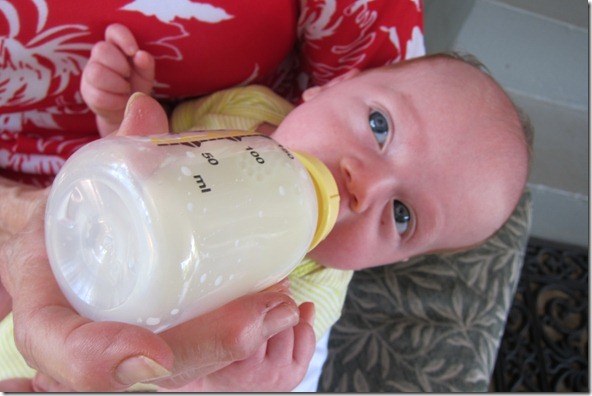 On my plate…
Veggie kebobs
Corn (boiled and then grilled – perfection!)
Green beans
Bean salad
Waldorf salad with cherries – yum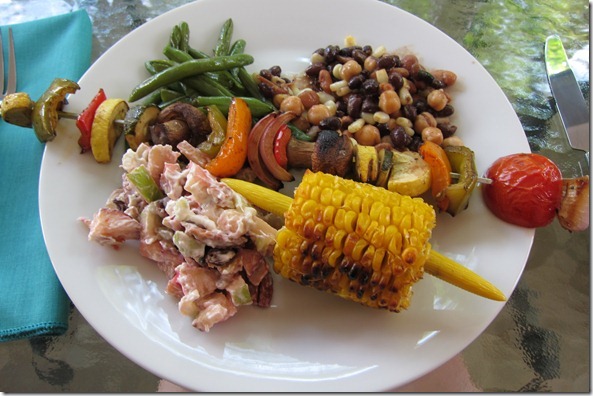 I also had a Sir Perry's Pear Cider.  Most ciders are apple (green or red) but sometimes, if you're lucky, you can find pear, which is the best kind of cider around.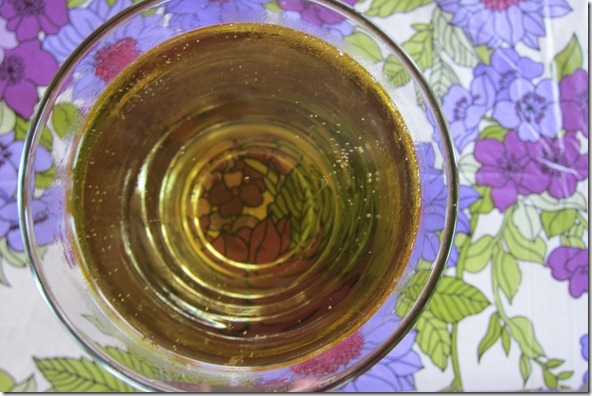 Such a wonderful way to spend our Sunday.  And I'm so glad that Henry could meet his great aunt and uncle.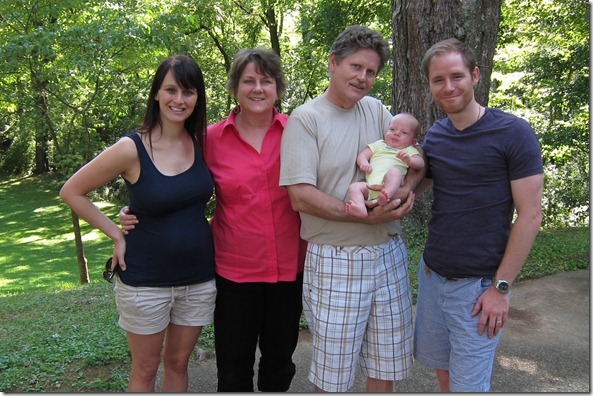 Well worth the drive over the mountains and through the woods!