Last night, the Husband and I hit the town.  Solo.
MomHTP served as our first babysitter.  We were a bit nervous to leave Henry, of course, but we also knew it would be just fine – obviously, she knows how to successfully keep a baby alive!  Kristien and I made a promise to each other to try to talk about adult stuff and not breastfeeding, baby poop, developmental milestones, and swaddling while out to dinner.  It was actually challenging. 
The best part about our night out: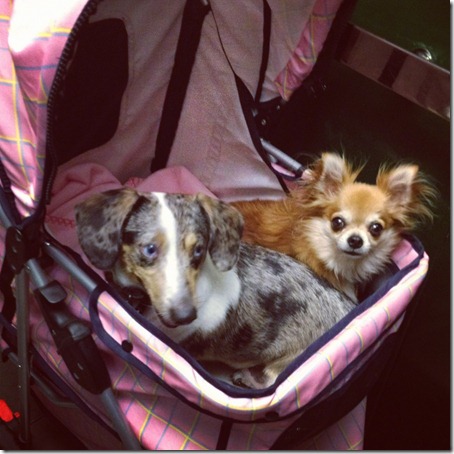 Silly little dogs in a stroller!  Bawhaha.  Would you believe that their owner was a burly, tattooed dude?  Don't judge a book pink and plaid stroller by it's cover.
Actually, the best part of our night was coming home.  It was nice to discuss adult things – well, our adult things consists of what our Olympic gymnastics dismounts would look like (I would do the SUPERSTAR! move at the end) – but it was even better to come back and see Henry.  I think we've had our fill of adult nights for a while.
Rise 'n shine: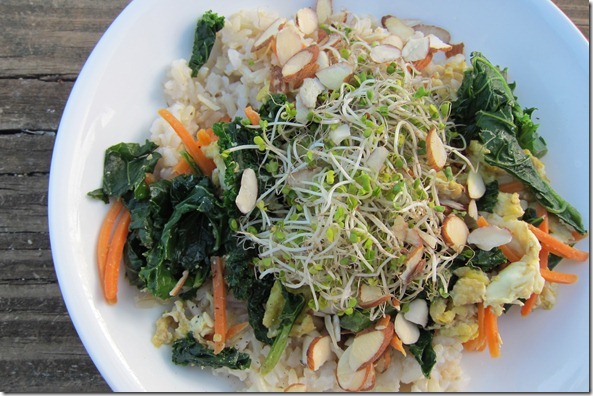 Breakfast Bowl:
Scrambled eggs
Steamed kale and onions
Carrots
Brown rice
Sprouts
Earth Balance butter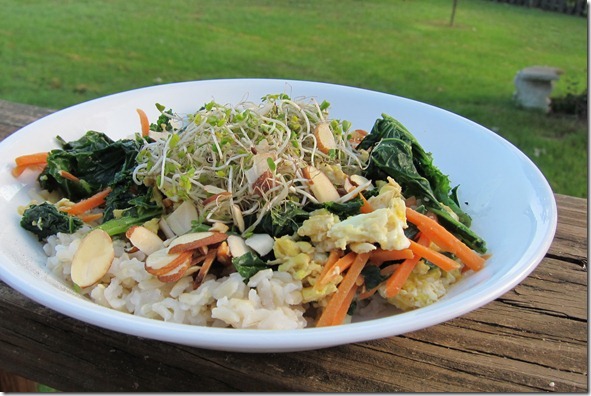 Time to make the loooong drive home.
PS – I know the blog is loading strangely for people using Internet Explorer – I am trying to remedy this issue.  Soooo sorry for the interruption!