Per your advice, we finally tried swaddling Henry last night.  And it worked… like a dream.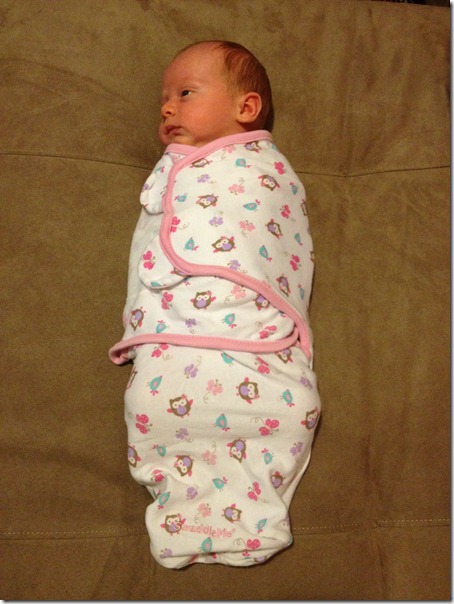 We have fabric swaddles but Henry easily escapes them, so I wanted to try a Velcro one (AKA a baby straight jacket) for night time.  I got this one for $10 from Wal-Mart; I was afraid to buy a pricey one because I thought he might hate it.  Man, we Velcroed him into it, and he immediately got this glazed look in his eyes and passed out.  The swaddling sensation apparently recreates the tightly packed feeling of the womb.  Neat, huh?  I think he looks like a little baby burrito when swaddled.
He slept like a dream, I slept like a dream.  And the Husband is on Dad Duty today, which means he was in charge of breakfast.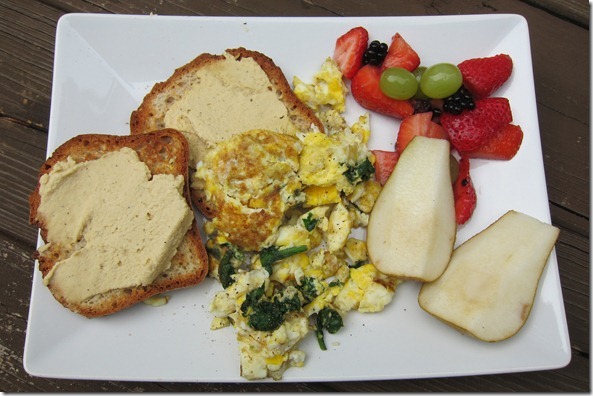 Eggs and spinach
Toast and hummus
Fruit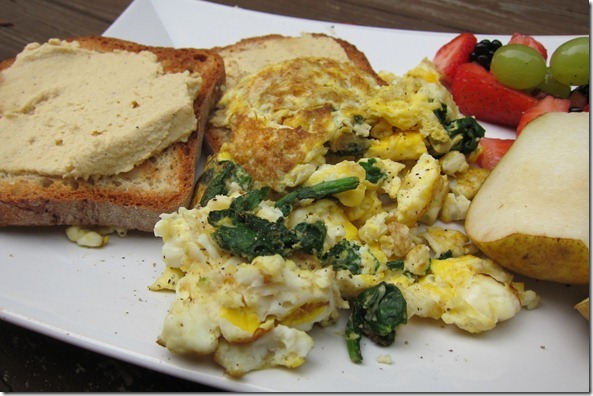 The whole family ate breakfast out on the deck.  A very nice way to start a Friday.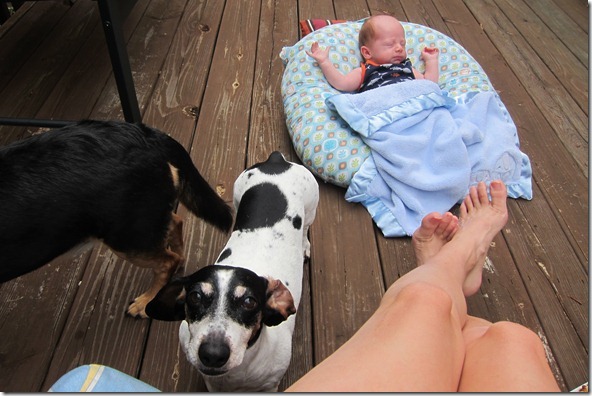 No, Maggie.  You may not eat my breakfast burrito.
Are you a picky sleeper? I was so picky before Henry.   It had to be totally dark in the room and completely silent, save for my Ambiance app, which played 'white noise' all night long.  Now, I can fall asleep with a mumbling baby next to me with the light on.  I'll take what I can get.  I like the idea of being swaddled, though.  Do they have adult-size swaddles?