If you're a woman and you're running a race this weekend, I thought you'd be inspired by this story.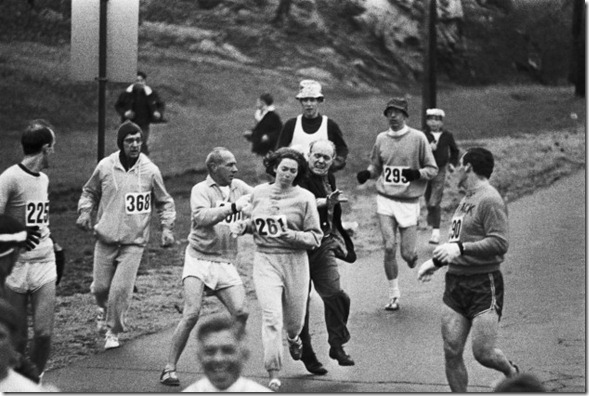 (Source)
Even if you've never heard of Kathrine Switzer, she's influenced your life.  In 1967, she was the first woman to ever officially run the Boston Marathon (the year prior, another woman, Roberta Gibb, bandited the race and finished in 3:21).  Women weren't permitted to run Boston; Kathrine received a race bib by signing only her initials, not her full name, on the entry form.  And during the event, the race director actually tried to physically remove her from the course (her boyfriend responded with a nice body check).  Despite the officials' efforts, Kathrine finished the race in 4:20.  
It took five more years to officially allow women to enter the Boston Marathon.  Kathrine went on to become an advocate for women's right to participate in sports, helping bring the women's marathon to the Olympics.
The only marathon this woman is participating in today is the feed baby on zero sleep marathon.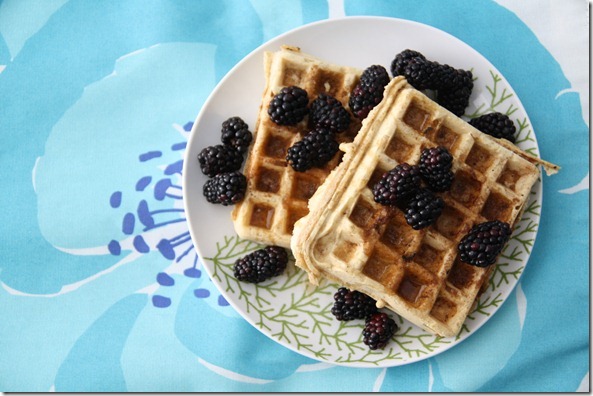 I may not get a medal, but I do get waffles.  I'll take it.
I topped the batter with brown sugar and cinnamon before closing the waffle iron – the result?  A messy waffle iron but very tasty waffles.  The sugar and cinnamon became crunchy and golden.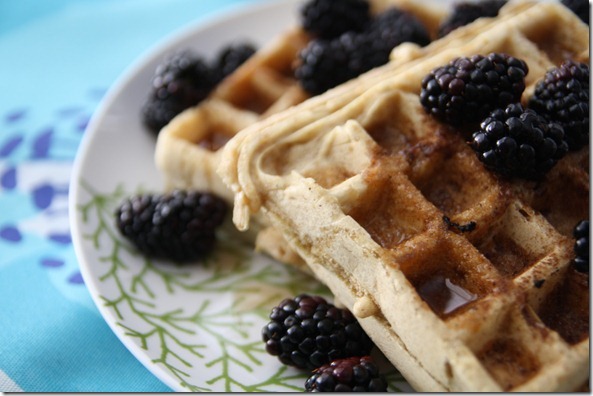 Happy Friday!