A meal that wasn't eaten on the couch or in front of the television.  Post-baby first.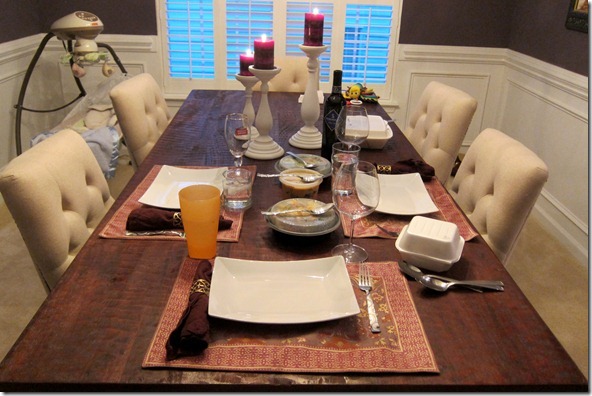 The Husband picked up Thai food on his way home from work, so we had a delicious dinner that didn't involve dirtying a single dish or putting in a ounce of effort in the kitchen.  Pretty perfect, if you ask me.
Plus, everyone was in the dining room – the Husband, my mom, and I at the table, Henry in a swing, and the dogs in their bed.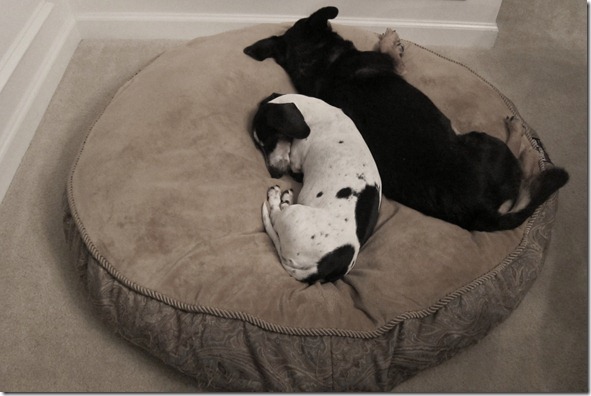 My ying and yang. <3
We ordered three dishes and shared.  (Oh, and because I know someone will ask, I pumped, then drank a small glass of wine, and Henry had a bottle.  This was my first glass of wine in over nine long months, and it was fabuloooous.  A yummy pinot noir.)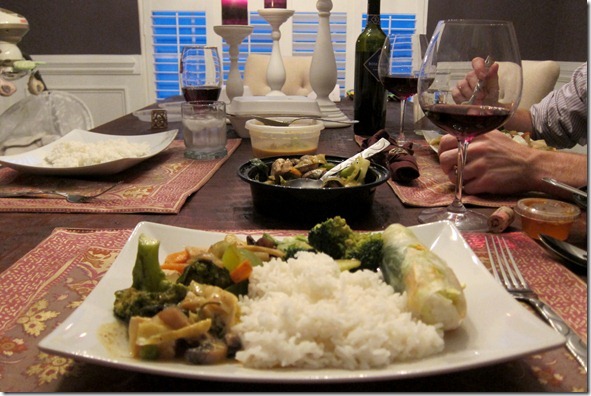 Penang Curry <—a mild curry; a great 'first' curry if you've never tried curry before
Broccoli and Tofu
Cashew Tofu
I also had a summer roll, which is a steamed spring roll stuffed with crunchy vegetables.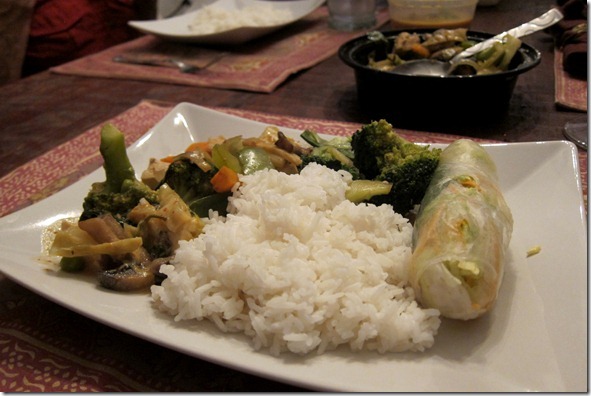 Anyone else resort to takeout tonight?  Whatcha get?