Good afternoon.  (Pssssst!  There's still time to enter the Three Years of Beautiful Giveaway.)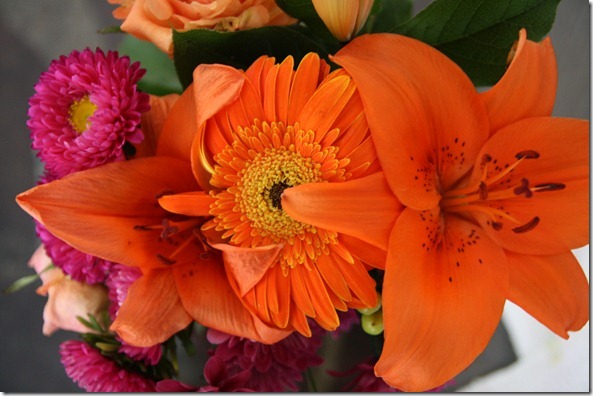 It's a beautiful afternoon over here.  MomHTP, Henry, and I are all alone today, which nice because my mom and I haven't gotten to spend any one-on-one time together so far. 
Fun fact: When my mom was a newborn, in lieu of a car seat, she rode in a shoebox strapped in the back of her parents' convertible (this was the 1940s).  Safety first!
Morning snack was one of the new Larabars, the Uber bars (good name, huh?).  I was excited to try this sample bar because, while I like the Larabar ingredient list, I'm not crazy about their texture – you know how they are all just tasty piles of mushed ingredients? This Uber bar has big chunks of fruits and nuts, so there was more of a crunch to it. 
Lunch: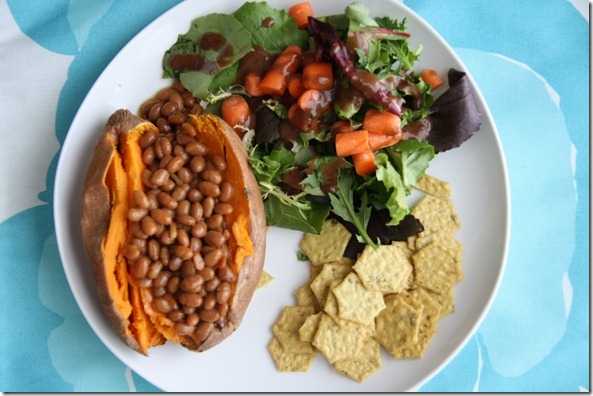 I haven't had this combo in a long time!
Sweet potato and baked beans.  Try it.  I know it sounds a bit strange, but I swear it's amazing.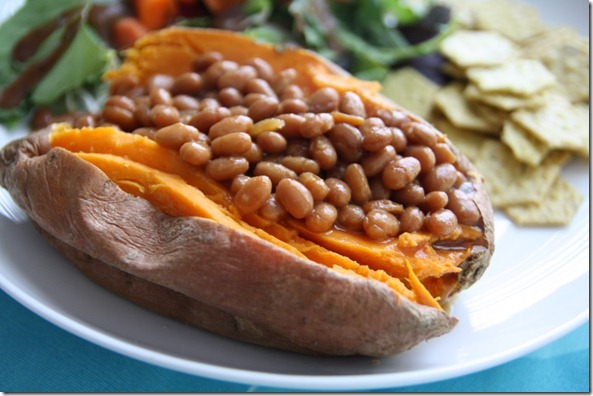 Thought of the Day:
Throughout life people will make you mad, disrespect you and treat you bad. Let God deal with the things they do, 'cause hate in your heart will consume you too. – Will Smith (<— Oh yeah. I went there.)