I really wanted to make banana soft serve for breakfast (err, yes, ice cream-like food for breakfast…) but the Husband was on Daddy Duty from 4 AM to 8 AM, and I figured it wouldn't quite be fair to throw on the food processor. 
Perhaps we can do banana soft serve for lunch?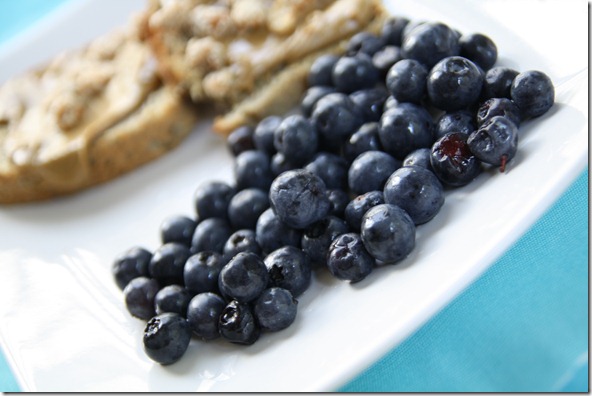 In the meantime, a quieter breakfast:
Toast with sunflower butter
Sesame seed cashews
Blueberries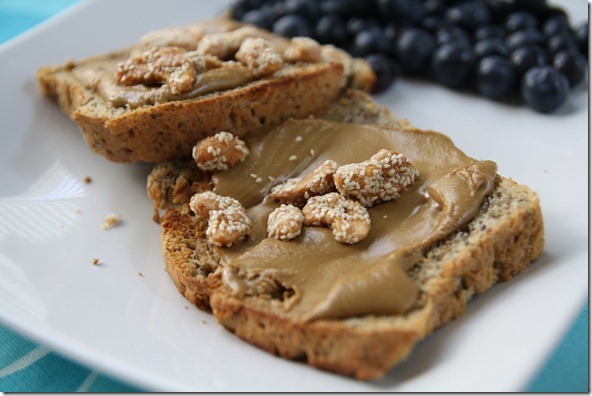 Random Question of the Day
What is your favorite kitchen appliance and why?  I'm torn – I spontaneously bought a Vitamix blender at the end of last year (I thought the Husband was going to kill me when he found out).  It is seriously amazing; even Kristien now agrees that it's worth the hefty price tag.  We make a lot of smoothies so it is used almost daily.   However, I also really love my grilled cheese press (I don't know if they even make sandwich presses like this anymore; they all seem to be panini-style now).  It was my grandpa's, and he used to make me grilled cheese on it when I was eight years old.  So the damn thing is at least twenty years old and still kickin'.