Excuse me while I dust my shoulders off.  I walked for 25 minutes this morning.  TWENTY FIVE MINUTES.  That's a long time for this fifteen-days-post-partum lady.  It made me feel quite accomplished – maybe I can work up to 30 minutes soon.
Another accomplishment?  I showered, cleaned the kitchen, and made dinner.  I positively felt like a Mommy Superhero afterwards.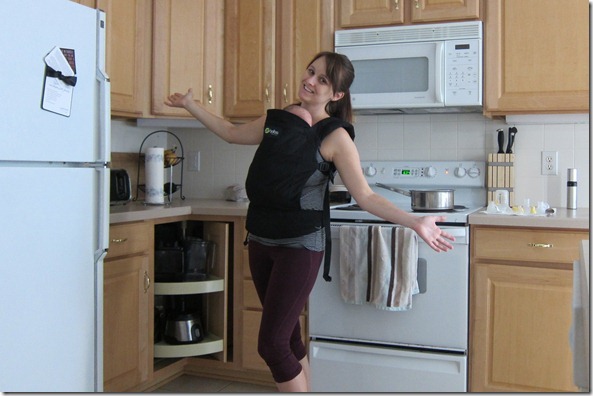 Dinner: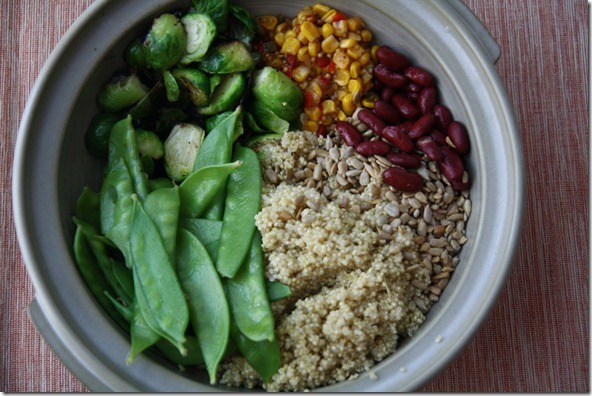 A yummy mix of:
Quinoa
Red kidney beans
Corn salsa (from Trader Joe's)
Brussel sprouts
Snow peas
Sunflower seeds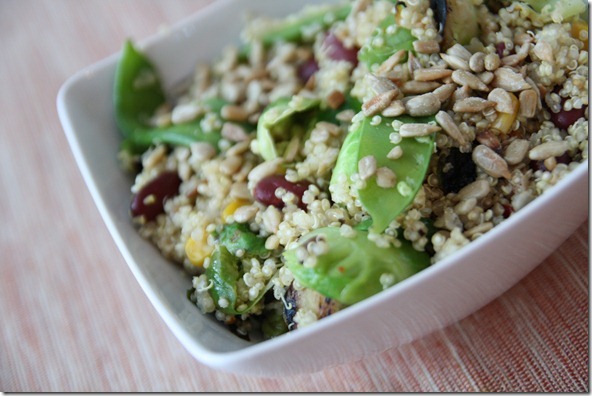 And wine.  Just a splash.  That's all I need to feel like a Mommy Superhero these days.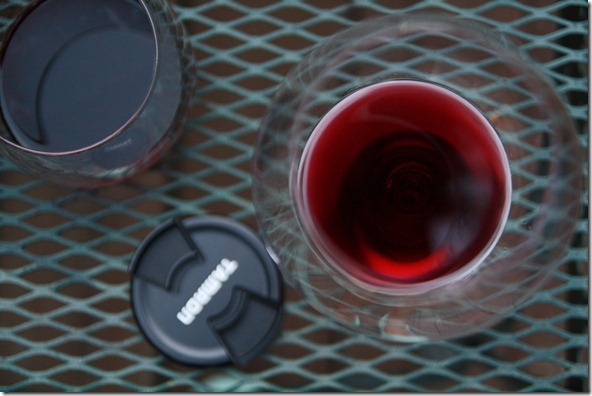 It was Robert Mondavi Cab Sav.  We actually visited the Robert Mondavi winery in Napa on our honeymoon – it's a glorious winery.
My drinkin' buddy came over, too.  Nicole is an excellent baby whisperer.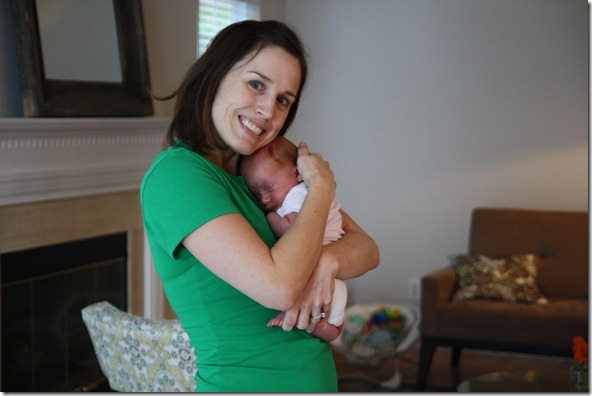 Just look at this happy face.  I'm pretty sure she was covered in drool by the time she left.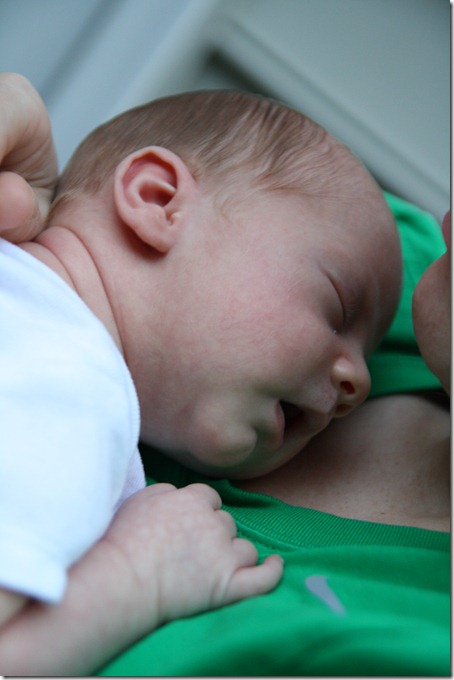 The four of us – Nicole, Henry, the Husband, and I – enjoyed dinner and drinks out on the deck.  I think everyone in the South is probably trying to soak up this last bit of decent weather; all the news reports are abuzz with the impending heat wave.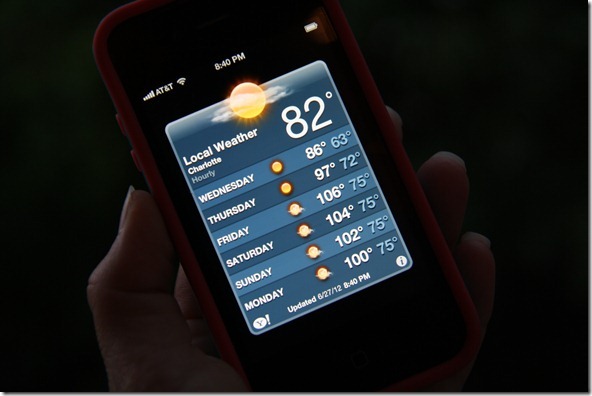 Perhaps my 30 minute walk will have to wait a week… or two.  I may melt otherwise!