We were in the mood to do something special and couple-y today, but I didn't want to: 1) spend any money or 2) go anywhere.  Hah.  What can I say, it's one of those days.  So we decided to have a picnic in the backyard.  And it was so, so nice.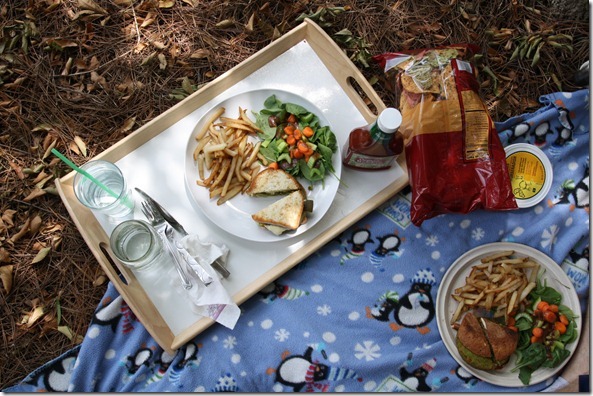 Remember a few weeks back, when I talked about my penguin phase and how everyone gave me penguin gifts as a result?  Yup.  This blanket is circa penguin craze phase.
Even though we've lived in the house for about two and a half months, I am still not used to it.  For so long, owning a home and having a backyard was 'the dream.'  It was the goal that we had focused on since were 20 or so.  I still feel like it isn't really real.  I actually had a nightmare last night that the bank knocked on our door and kicked us out!
It's nice to do things like this – it makes homeownership seem more… well, more real.  Our dream of a backyard finally came true.
Veggie burger, salad, fries.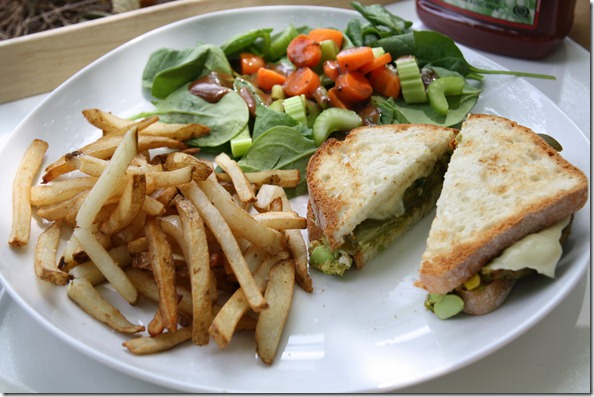 Chips and hummus: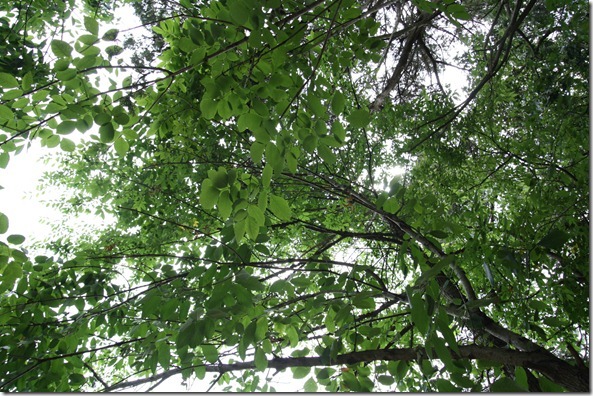 Soooo…. This might be a little mean.  But it's really funny.
We play a game with James because he is obsessed (ob-sessed) with squirrels.  I call it, "Look! Look! A Squirrel!"
The Husband shakes a tree…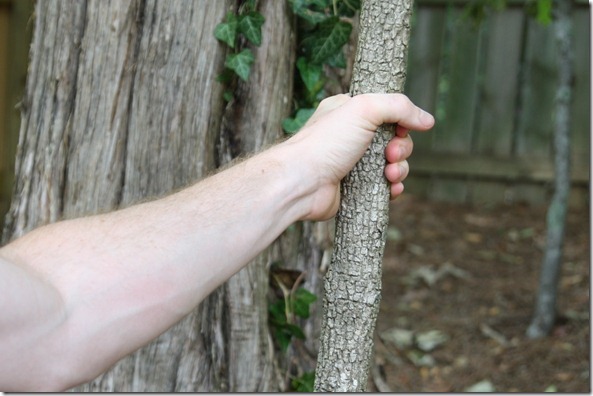 The leaves rattle…
I scream, "Look! Look! A squirrel!"…
And James freaks out.
He's a really smart pup.  He'll figure it out eventually.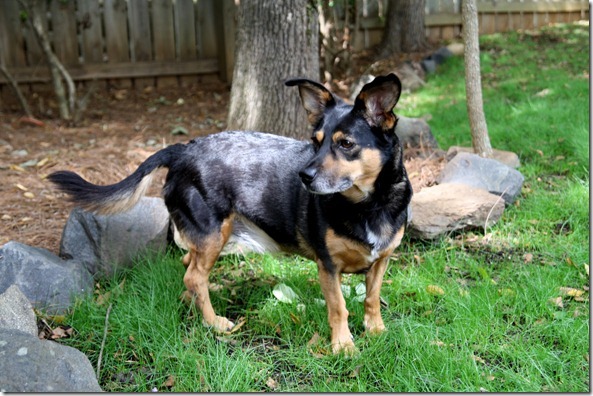 Maybe.