Who wants to play?  It's SATURDAY.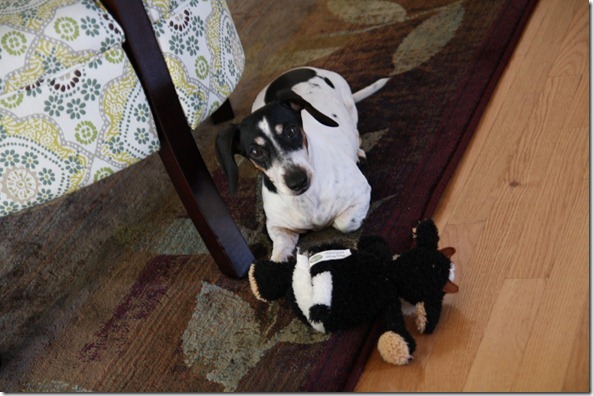 We don't have any grand plans for the weekend… in fact, all of our grand planning has pretty much ceased, as we both kind of feel like it's pointless with the due date approaching.  My not-so-grand plans for the day include: going for a walk, cleaning the floors, writing some freelance projects, and sitting on my patio.  Sounds like a nice way to spend a Saturday to me (minus the floor cleaning… but it must be done).
Breakfast time: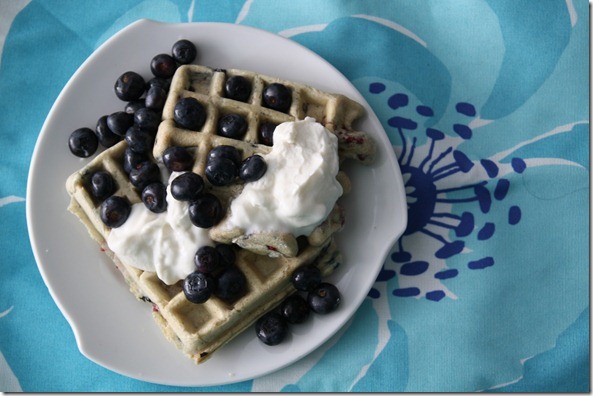 Waffles with blueberries and Greek yogurt.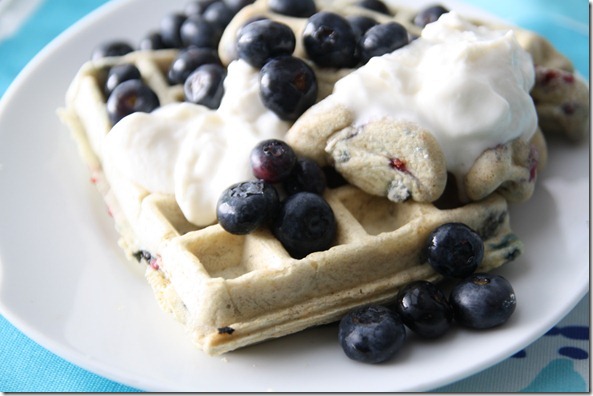 There's actually frozen raspberries and blueberries in the waffles.  I never put fresh berries in pancakes or waffles or any sort of baked good – such a waste of money!  The frozen ones end up tasting the same.
You know what time it is….
It's tea time.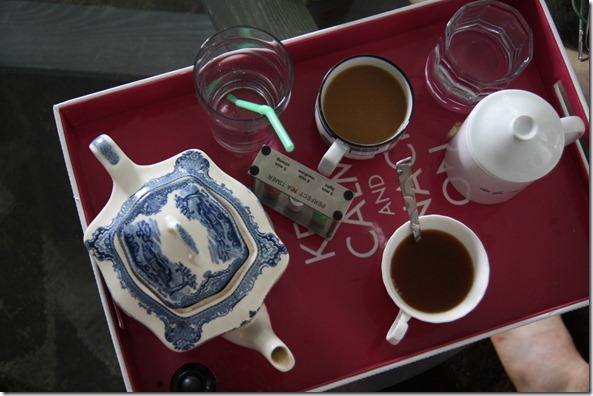 Just curious – does anyone else clean by a schedule?  I started to do this last year and was really dedicated to  my cleaning schedule for many months.  Each day, I'd tidy up a different room – it worked really, really well and kept me from slacking.  I fell out of the habit when I was out of town for work for nearly three weeks straight.  All I've really stuck with is the floors (Saturday) and laundry (Sunday) routine.  Everything else has become a "oh, maybe tomorrow…" thing.  Or I just stall until the Husband does it.  Hah.
Saturday means floor time.  I'm just gonna do it now and get it out of the way….