Oh my.  Summer is upon us.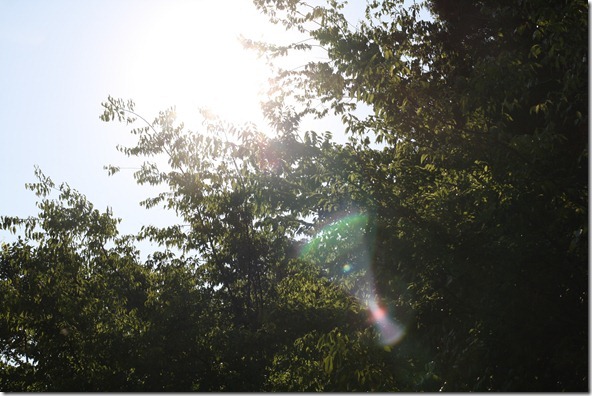 The only ones who don't seem to mind the intense heat wave are the dogs.  Would you want to sit out on the deck in 95 degree weather in direct sunlight while wearing heavy black fur coat?  Crazy dogs.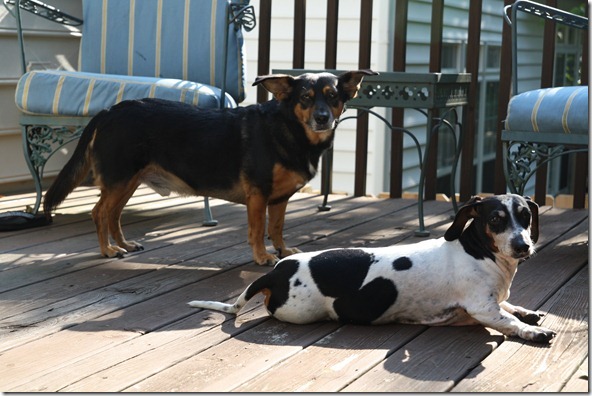 Fun fact:  Humans have sweat glands over most of their body; however, dogs' sweat glands are actually focused around their foot pats.  So when a pup overheats, they get sweaty palms!  Mostly, of course, dogs release heat by panting with an open mouth, which allows moisture to evaporate off their tongues and the lining of their lungs.  They can also dilate the blood vessels in their face or ears to release warmth.
Can you imagine if humans released heat by walking around and panting with an open mouth?  That would be so … awkward.  Terribly awkward.
Pant, pant, pant.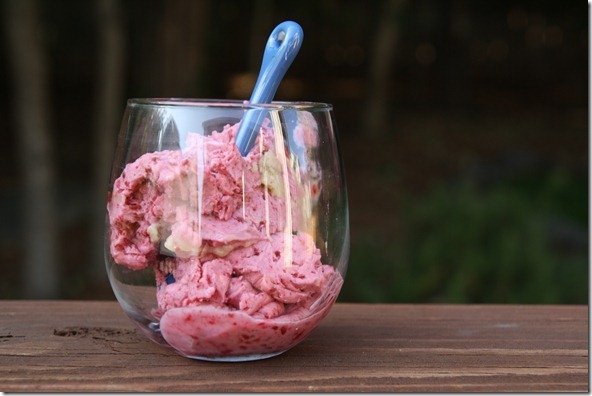 Told ya I'd whip up some banana soft serve at some point today!  I first heard about the gloriousness that is BSS from Choosing Raw.  Basically, it's nearly like ice cream.  But there's only one ingredient – frozen bananas.
This version was raspberry BSS so there were two ingredients:  frozen bananas and frozen raspberries.  Perfection.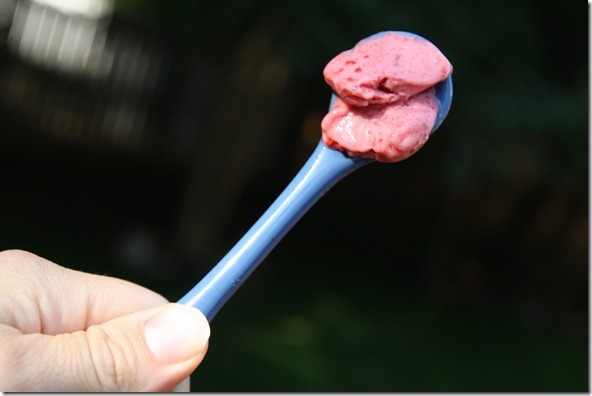 In the food processor:
2 well frozen bananas
1/4 cup frozen raspberries
Two servings for two very happy adults.  Yum.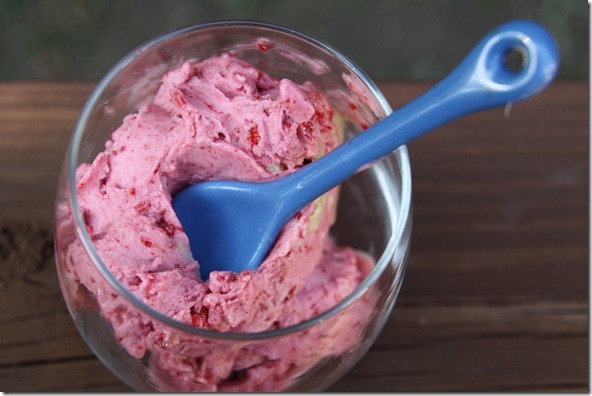 And since I love the pups so much, I let the lick the dish when I was all done.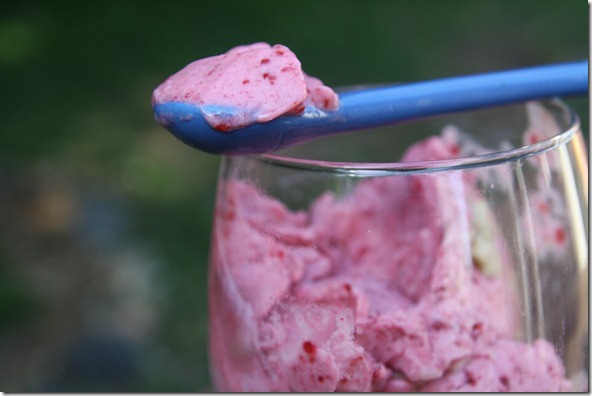 Now everyone feels a bit cooler.