Does it count as one-half a workout if you drive all the way to the gym only to discover the pool is closed?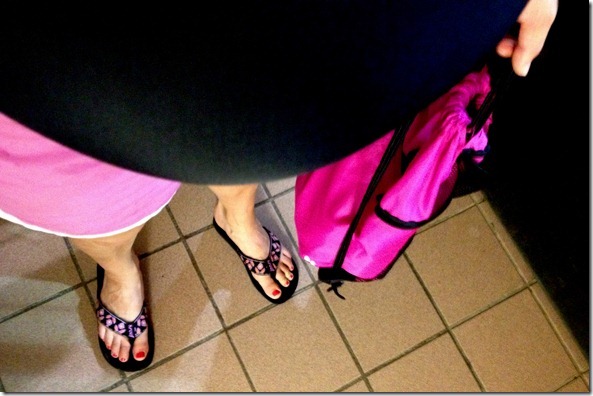 I can't tell you how hard it was to motivate myself to pull on my suit – I think the only reason I did it was DadHTP was counting on me to join him for a swim.  And then we get there and – BAM! – the (indoor) pool is closed because of lightening (??).  Since we were both in suits and flippies, we couldn't use the rest of the gym facilities and had to turn around and go home. 
Do I get an A for effort?
Let's talk about dessert.  Not only was it the most delicious part of dinner, but I also ate it first.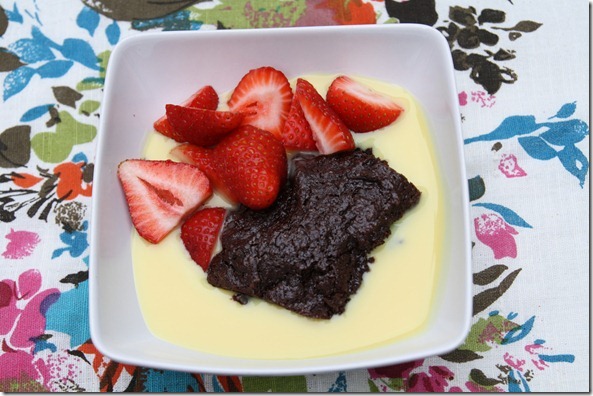 Random craving fulfilled:  Vanilla JELLO pudding (made with vanilla soy milk <— extra delicious),  Bob's Red Mill Gluten Free Brownie, and strawberries.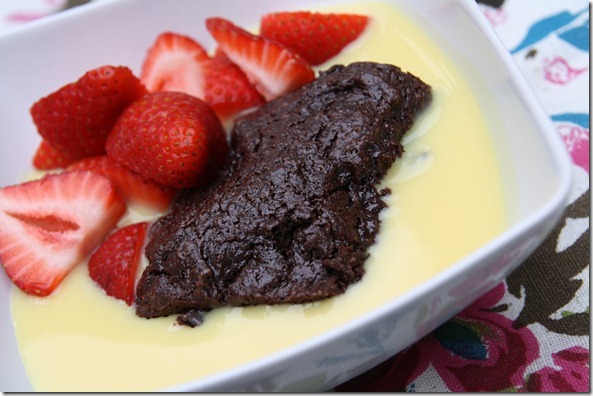 I would've gone back for seconds but I surely would have induced a sugary coma of doom.
Dinner was more nutritious.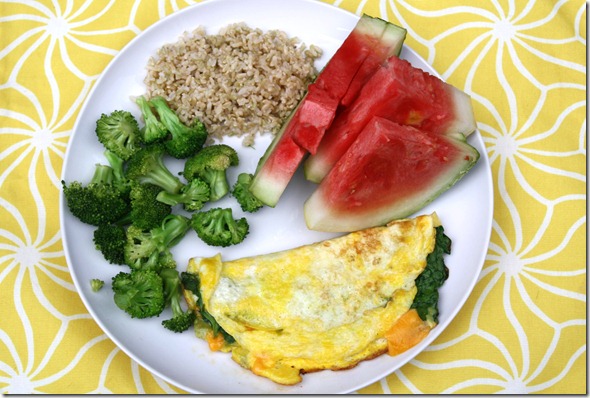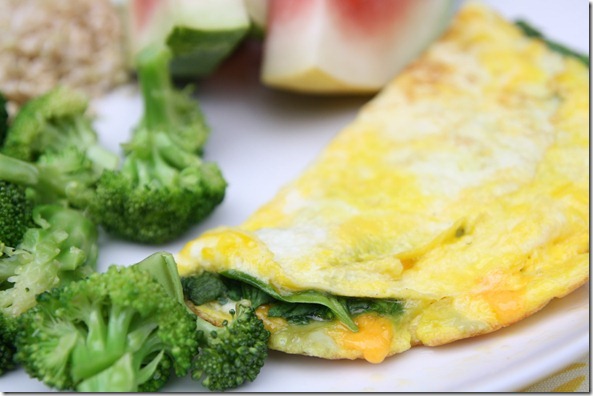 Omelet with spinach and cheddar <—How to Make a Pretty Omelet
Steamed broccoli
Watermelon
Brown rice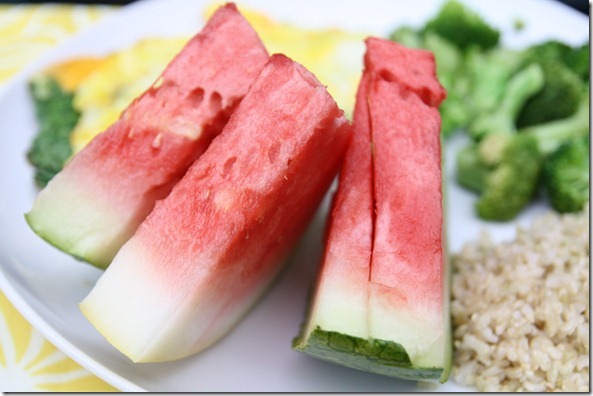 Oh, and for a snack, I had these dry roasted edamame.  I've always been a bit leery of dried edamame but it was really, really tasty. 
Anyone else had their workout thwarted today?  Who actually made it to the gym? Major kudos to you!