I have solved the snoring problem!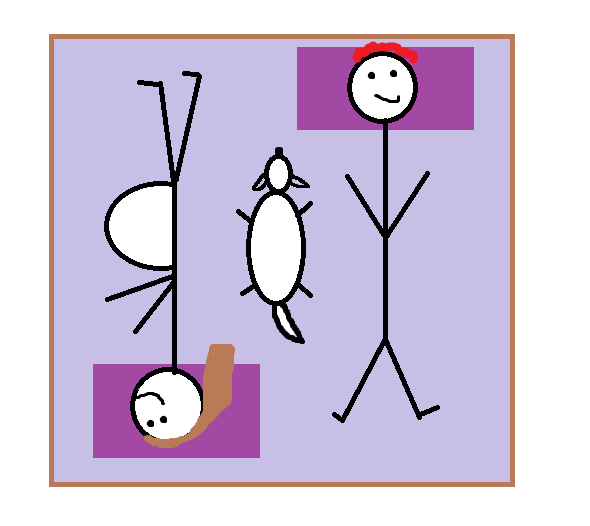 The problem was that I sleep on the right side of the bed, but on my left side because of the baby, so my pregnancy-inducing snoring was right in the Husband's ear.  Someone suggested that I switch to the left side of the bed, but seriously – have you ever tried to switch sides of bed?  It feels SO strange.  We tried to do it a few months ago and it was too awkward for both of us.  Anyway – if we sleep head to toe, not only do we get to stay on our sides of the bed, but my snoring face is further from the Husband, which means it annoys him less AND I get to face out of the bed, despite sleeping on my left (I have hated facing in for the last few months). 
These are the solutions I come to at midnight when I can't fall asleep.

Maggie still sleeps between us, obviously.  (James is on the floor in his homemade cozy cave because he's a terrible sleeper.)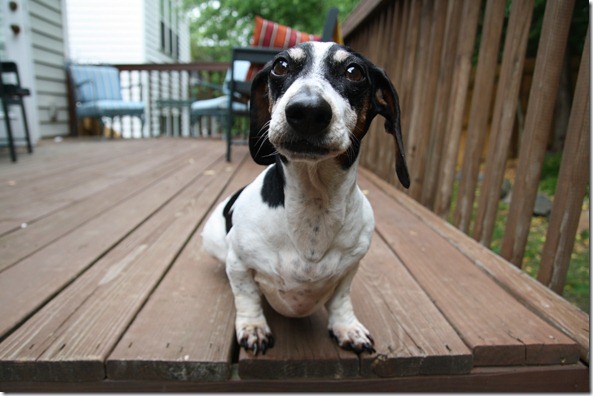 Breakfast time!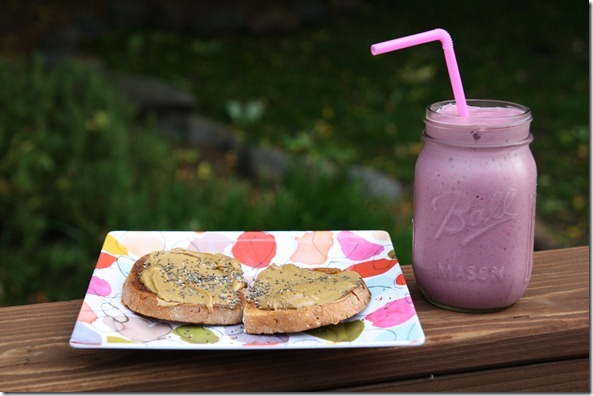 Peanut butter toast sprinkled with chia seeds + a smoothie.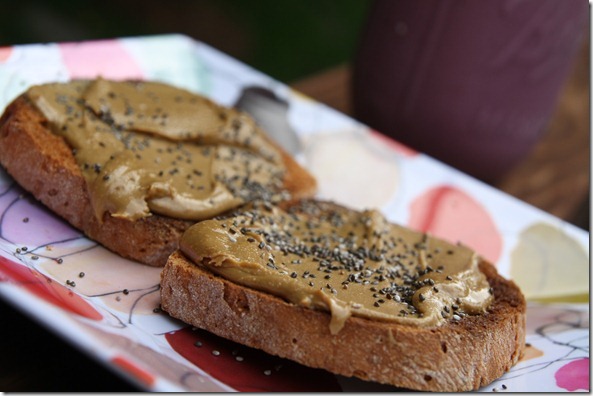 In the blender:
Soy milk
Raspberries
Banana
Protein Powder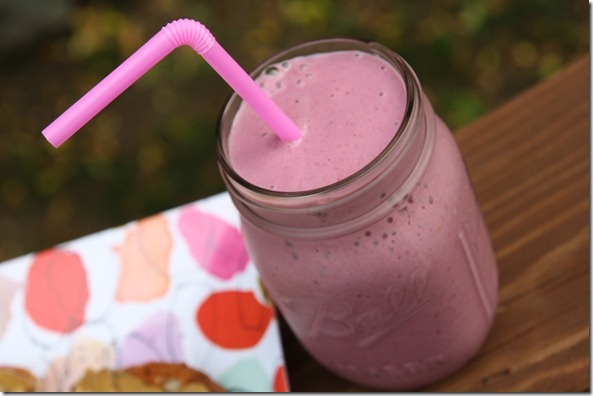 A Yard Update
Thought I'd share some progress pictures of the yard.  We just went through a six-week process of gutting it, clearing it out, and seeding it with grass.  The Husband also moved around some of the rocks to create planter areas around the trees.  It's been a LOT of work and involved probably 40+ trash bags of debris.  However, it's only cost us around $600 total, which includes putting in a gravel path.  Not the most inexpensive DIY project, but way cheaper than having a landscape team come in to clear it and sod it.  
Here's what it looked like at closing: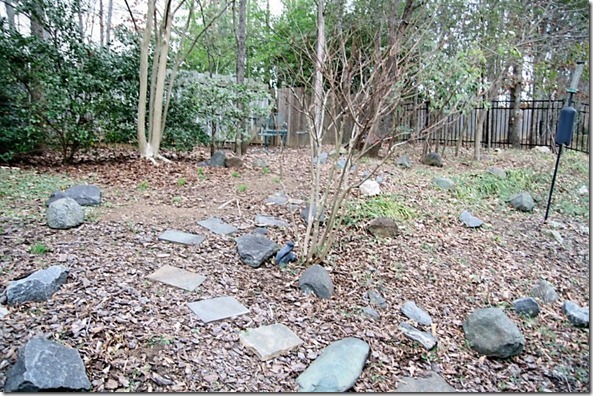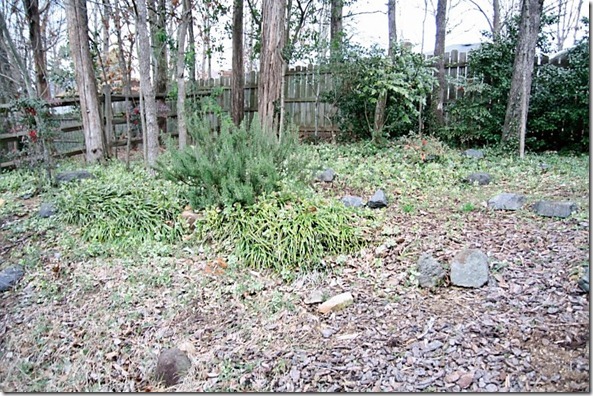 And by the time we took our maternity pictures, it was springtime and a ton of plants and weeds had popped up.  It was a jungle!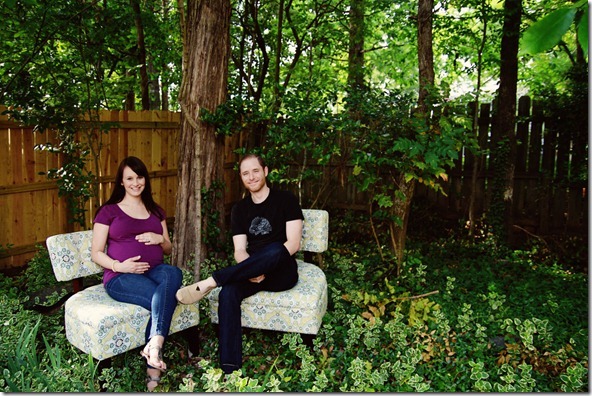 Here's what it looks like today: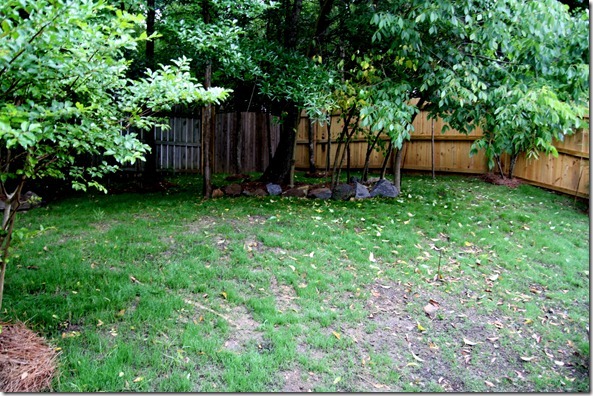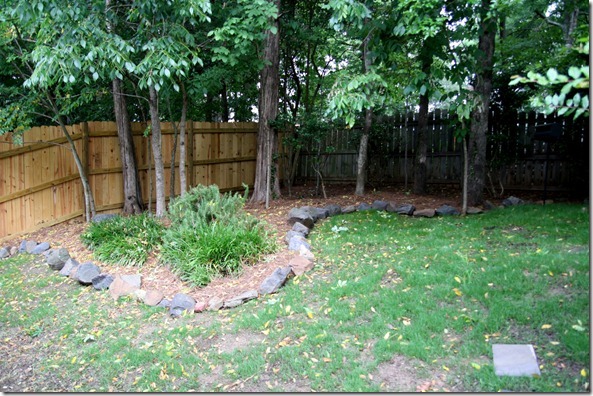 We are going to re-seed it again soon to fill it some of the patchy spots and make the grass lusher, which we expected we'd have to do.  But overall, we're pretty excited.  Truthfully, I think we're both in awe that we actually grew grass.  The dogs enjoy the yard more, and I can almost imagine BabyHTP playing outside.  I can't wait to put a little playhouse in the back corner – playhouses are the bomb.
Happy Hump Day!