Kind of like Where's Waldo?…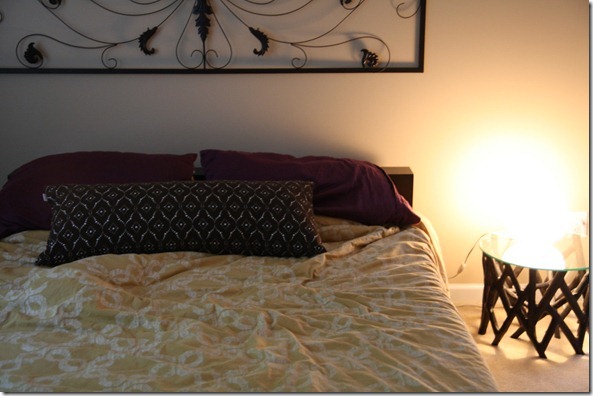 Maggie has two modes:  sleeping or Velcro.  As in, she's either off in a corner, snoozing loudly… or she's Velcroed to my leg.  This morning, I figured she had to be sleeping because I couldn't find her for her walk.  "Where's Margaret?" I called. "Margaret! Margaret!"   Then, I spotted the dachshund-sized lump under the neatly(ish) made bed.  Do you see her?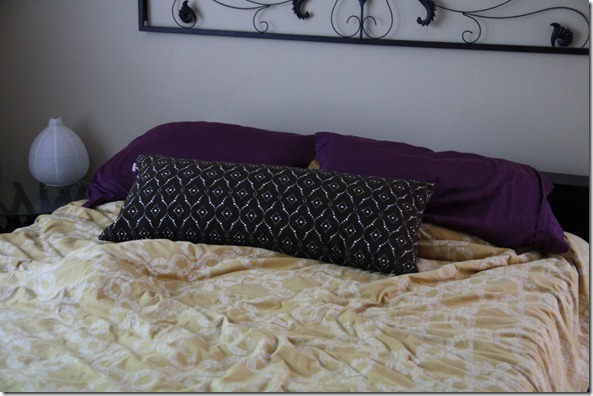 There she is!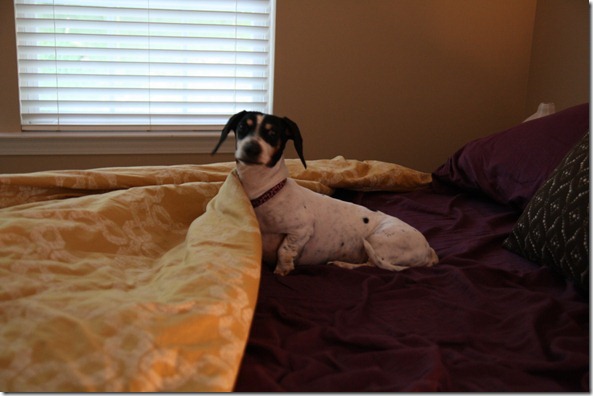 To be a beloved dog… it's a good life.
Breakfast: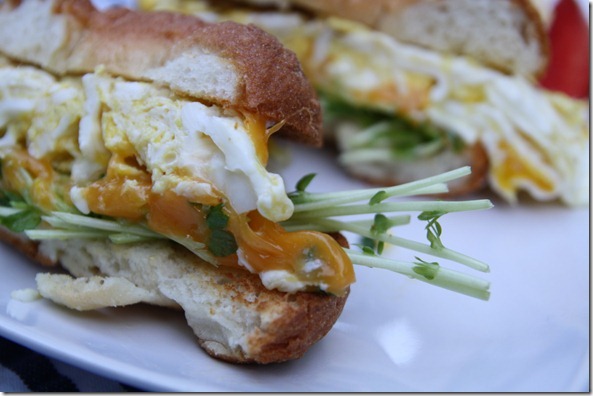 Two eggs and melted cheese on an Udi's bagel.  With an apple… which I shared with Maggie once I got her puppy butt out of bed.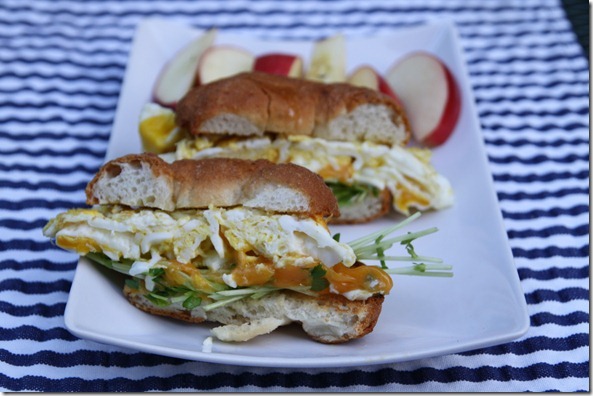 Oh, I'm so happy to hear that so many of you are joining me on my no-celebrity gossip challenge.  I may need the emotional support when I go through PerezHilton.com withdrawals.  

Have a very wonderful day!