Today's Girls on the Run lesson was one of my favorites.  I hand a girl a tube of toothpaste, instruct her to squeeze a really big glob on her finger, and then tell her to stuff the toothpaste back into the tube.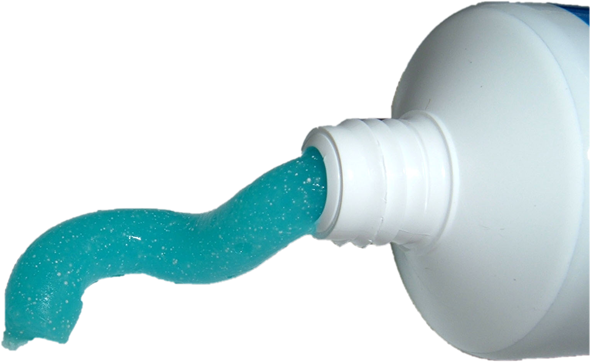 (Source)
The point, of course, is that it is impossible to get the toothpaste back into the tube once it's out – and that's just like gossip.  Once you spread it, you can't take it back.  (Secondary lesson of this exercise:  Coach Caitlin must remember to bring a paper towel or she ends up allowing the girl to wipe toothpaste all over the back of her shirt.)
As part of the lesson, we discuss what actually counts as gossiping.  Texting mean messages; telling secrets; talking behind someone's back; making up rumors; repeating a rumor; and being two-faced to a friend all falls within the Girls on the Run definition of gossiping.  And, inevitably, every time I've taught this lesson, one of the girls asks me if talking about a celebrity counts as gossiping.  It does, of course. 
I will confess:  I have a terrible celebrity gossip problem.  And as my girls would say, this is not a very Girls on the Run behavior.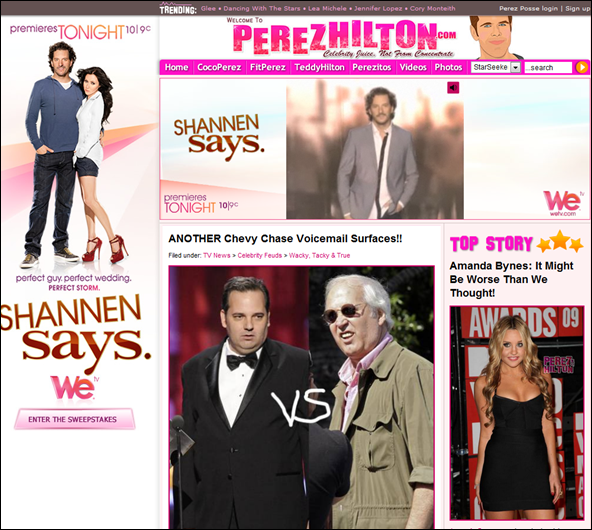 This is not real news.
I used to be really interested in politics.  I was a semi-active member of my political party in college, attend protests and events for topics that I cared about, and wrote letters to my representatives expressing my concerns.  These days… I still vote in major elections, but I'm totally apathetic.  Probably the only area that I've stayed invested in is women-specific issues.  I don't know why exactly it happened, but about four years ago, my interest in world affairs completely died.  I stopped being outraged about political injustices and started being gossipy about Kim Kardashian's divorce.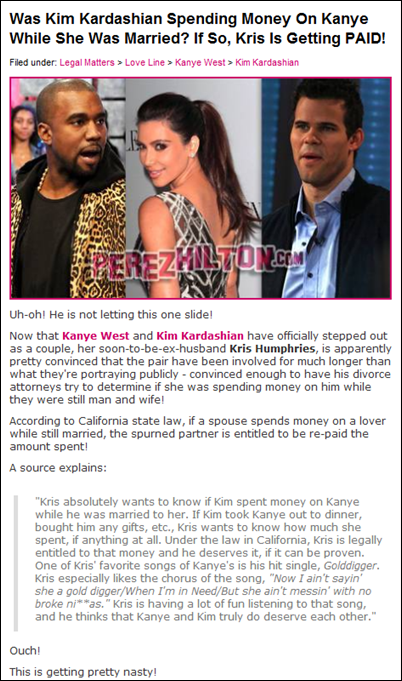 Still not real news.
Why do I like celebrity gossip so much?  It's light, mindless, silly, and relaxing.  It's totally entertaining.  But I have some issues with it:
A lot of the gossip objectifies women and encourages negative body image ("So-and-so is getting so fat!  Has she had a face lift?  Look at her cellulite!");

It normalizes behavior like gossiping.  Sure, I'll never meet these people in real life, but I'm essentially talking behind their backs, and that's pretty rude – even if they are celebrities.  The normalization of this behavior carries over to my real life, making me more likely to gossip about people I actually know;

Much of this 'news' pits women against each other and encourages them to be negatively competitive with one another; and

Generally, the gossip focuses on who is richer, prettier, and most successful… not very life-altering or intellectual topics.
When one of my veteran Girls on the Run girls gave me a pointed look when I said talking about celebrities was gossip, I knew I needed to get my act together.  She knows that I know all about Justin Bieber and Selena Gomez's relationship (seriously, how sad is that – I'm nearly 28 years old and I'm emotionally invested in a Disney love affair! And I bet 50% of you are thinking, "Who the hell is Selena Gomez?!"). 
Here's the plan – 30 days. No celebrity gossip.  I'm quitting cold turkey.  No PerezHilton.com.  No celeb articles on Jezebel.com.  No checking on celeb Twitter accounts.  No stupid celebrity reality television shows.  For every minute that I would otherwise be reading or listening to celebrity trash, I'm heading over to the New York Times to actually re-educate myself about politics.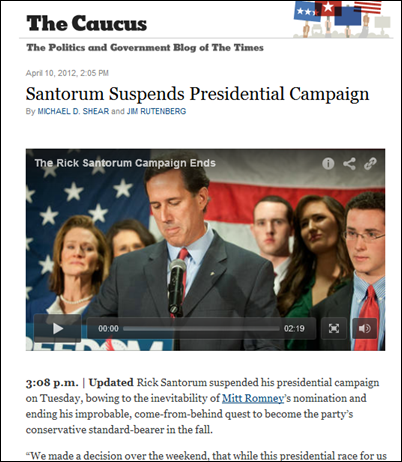 Look! Actual news!
Why a 30-day challenge?  Well, you all know I love a good challenge.  I'm also not sure that I could change my celebrity gossip habit without publicly acknowledging it and forcing myself to completely give it up – this will hold me responsible and accountable.  I hope by May 10 that my brain is fuller, my attitude is less gossipy, and I have zero idea of what Kim Kardashian is up to.  And that, my friends, will be a glorious change, indeed.  Anyone want to join me?